THE  TRAP  DOOR  THEATRE…
Has been  invited to  play in  Romania and  Hungary!  
How  to  Explain  the  History  of  Communism to  Mental  Patients
Written  by:  Matei  Visniec  
Translated  by:  Jeremy  Lawrence  and  Catherine  Popesco
Directed  by:  Zoltán  Balázs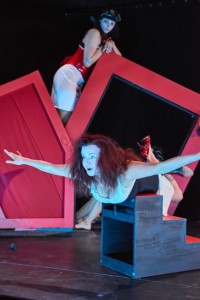 The  Trap  Door  Theatre  has  been  invited  back  to  perform  in  Budapest,
Hungary and in  4  cities throughout  Romania!  In  June  of  2017,  we  will  take  our  Jeff
Award winning production of  How to  Explain the  History of  Communism to  Mental Patients to  Budapest,  the  International  Theater  Festival of  Sibiu and then on to the cities of Baia  Mare,  Brasov and  Constanta,  Romania.
Set  Designer  Aaron  O'Neill
 Music  Composer: Danny  Rockett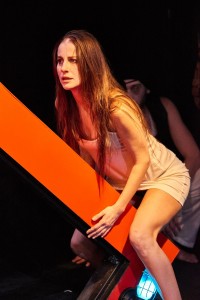 Tour  Dates:
June  8,  The  Puppet  Theatre,
Budapest,  Hungary.
June  10,  6PM,  Nicolae  Balcescu  Land  Forces  Academy  Sibiu
June  12,  6PM,    Teatrul  Gong  (Sala  parter)
 International  Theatre  Festival  of  Sibiu
June  15,  7PM,  International  Theater  Festival  ATELIER,  Baia  Mare
June  17,
Cultural  Center  REDUTA,  Brasov
June  21,  6PM,
International  Theater  Festival  Miturile  Cetatii  ,
Constanza