Me Too, I am Catherine Deneuve

by Pierre Notte
Directed by Valery Warnotte
Translated by David Bradby

October 14, – December 4, 2010

Parisian Guest Director Valery Warnotte stages this grotesquely witty family drama that reveals the potent relationship between self-definition and self-determination.
"the foremost purveyor of contemporary European drama in the city"
-The Chicago Tribune)
"Recommended…..A stylish U.S. premiere by the ever-worldly Trap Door Theatre"
-Hedy Weiss, Chicago Sun-Times
"Four Stars…. It's a production whose small moments are likely to linger in the mind like something from a New Wave film"
-John Beer, TimeOut Chicago
Watch the Me Too, I am Catherine Deneuve Trailer: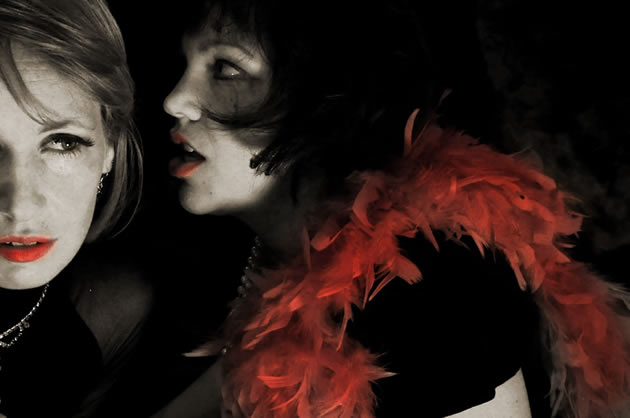 Special Performance:
Sunday, Oct. 17th – Playwright Pierre Notte will be in attendance for post-show discussion. SOLD OUT.
Tour Dates:
Saturday, December 11, 2010 (8:00 pm) at 14th Street Playhouse.
173 14th Street Atlanta, Georgia 30309
www.14thstplayhouse.org
Friday, April 22nd and Saturday April 23rd (8pm) at Source.
1835 14th Street, NW Washington, DC 20009
www.sourcedc.org
Cast: John Kahara, Beata Pilch, Sadie Rogers, Holly Thomas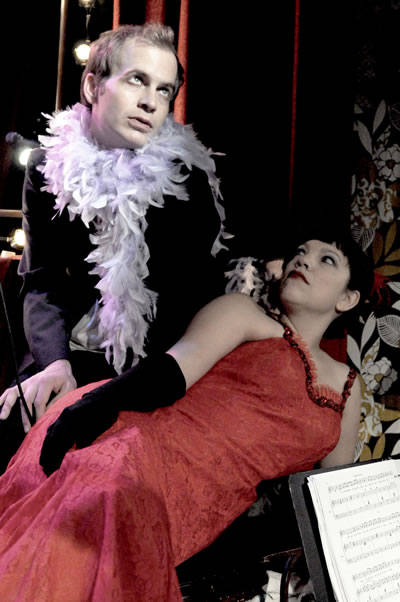 Trap Door Theatre in concert with the Cultural Services of the French Consulate in Chicago, The Alliance Française de Washington, the Consulate General of France in Atlanta, the France-Atlanta festival, and CulturesFrance, and with the support of Etant donnes from FACE–French American Fund for the Performing Arts–is proud to present Me Too, I Am Catherine Deneuve. Additional support provided by Alliance Française de Chicago, France Chicago Center, Franke Institute for the Humanities, Norman Wait Harris Memorial Fund, Théâtre du Rond-Point/Paris in the USA, as well as the University of Chicago's Office of the Deputy Provost for the Arts, Office of the Dean of the College, and the Department of Romance Languages and Literatures.
Guest Director Valery Warnotte stages his vision of this witty, imaginative and grotesque family drama that reveals the liberating and destructive elements that occur as each member suffers the varying effects of an identity crisis. The play asks the audience to explore, alongside the characters, the potent relationship between self-definition and self-determination. Following the Chicago run, the production will tour to Washington DC and Atlanta.
Director, Valery Warnotte is both an actor and director. Originally from Belgium, Warnotte lives in Paris and works in France, Belgium and the USA. He is a member of artist collective DEREZO in Brest. Directorial credits include: Sharing Midi by Paul Claudel, Elle by Jean Genet, On Purge Baby! By Georges Feydeau, Judas Pilate by Paul Claudel, Ubu Roi by Alfred Jarry and Monelle after the work of Marcel Schwob. He works regularly with the author Olivier Coyette; most recently they collaborated at the 14th Street Playhouse in Atlanta, with Voir Un Ami Pleurer (To See a Friend Cry) Other recent works include Microfictions, by Regis Jauffret in collaboration with Charlie Windelschmidt at Théâtre du Rond Point in Paris (with subsequent performances throughout France, with over 250 actors); an adaptation of Valere Novarina's text, The Sacrificing Actor in partnership with Emory University in Atlanta and Georgetown University in Washington DC.
Playwright Pierre Notte is also a director, journalist, novelist, poet and arts consultant. He was named secretary general of the Comédie-Française in 2006 and left the position in 2009 to devote himself to his artistic work. Plays include Et l'enfant sur le loup, Deux petites Dames Vers Le Nord, Les Couteaux Dans Le Dos, J'existe (Foutez-moi la aix), A Cabaret (Paris, Les Déchargeurs, 2006) and Bidules, trucs. Since August 2009 he has been the resident playwright at Les Déchargeurs. He is also an associate playwright and author at the Théâtre du Rond-Point. His play Moi Aussi, Je Suis Catherine Deneuve staged by Jean-Claude Cotillard, won the 2005 Theatre Prize from the Fondation Diane et Lucien Barrière, and the Molière award for Best Private Theatre Production in 2006; Notte was also nominated for Best Playwright. The play has been staged in Tokyo, Rome and Sofia. He was named the SACD Best New Theater Talent in 2006. Since 1998 he has been an arts consultant for the theater department at the Lycée Saint-Louis Saint-Clément in Viry-Châtillon. He is a Chevalier des Arts et des Letters.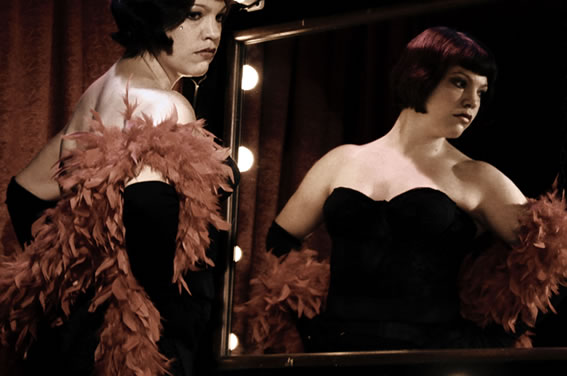 Pianist Gary Damico / Musical Director Nicholas Tonozzi / Assistant Director Robert Teetsov / Sound Designer Sam Lewis / Lighting Designer Richard Norwood / Set Designer Ewelina Dobiesz / Stage Managers Michael Garvey & Barry Branford / Costume Designer Nevena Todorovic / Makeup Designer Zsófia Ötvös / Graphic Designer Michal Janicki
Supported by the Cultural Services of the French Consulate in Chicago
Additional Support for this Project by:
France Chicago Center
Franke Institute for the Humanities
Norman Wait Harris Memorial Fund
Office of the Deputy Provost for the Arts
Office of the Dean of the College
Department of Romance Languages and Literatures