ASSOCIATE ENSEMBLE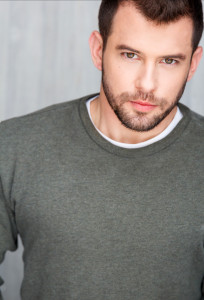 Dennis Bisto
Dennis Bisto is honored to begin working with Trap Door Theatre. He moved to Chicago in 2012 and has enjoyed working with many companies including Griffin, Broken Nose Theatre, and Level 11 – where he is an Associate Artistic Director. Before Chicago, Dennis spent a brief period doing theatre and independent film in Boston, Massachusetts. He holds a B.A. in Theatre from McKendree University and is a graduate of The New York Film Academy. Dennis is represented by BMG.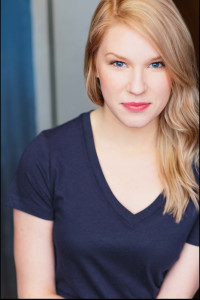 Abby Blankenship
Abby holds a BFA in performance and completed a two year Meisner intensive at Columbus State University in GA before moving to Chicago in the fall of 2012. She's performed with Redtwist Theatre, Shattered Globe Theatre, City Lit, and The Commission Theatre Co., among others. Abby is a graduate of the Shattered Globe Protege Program, is represented by Karen Stavins Enterprises, and so grateful to join the Trap Door family as an associate ensemble member! For more information and latest updates, visit abbyblankenship.com
Daniel Chenard 
Daniel studied acting at Northwestern University and he is thrilled to be Associate Company Member with Trap Door Theatre.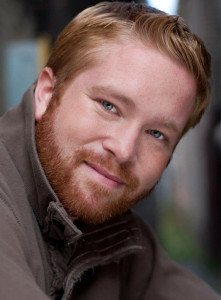 Bill Gordon
Bill Gordon was born and raised in Chagrin Falls, Ohio. After acquiring his BA in Theatre from Ohio State, studying at the Moscow Art Theatre, and obtaining his MFA in Acting from NIU, he could not be happier in trying to make a home with Trap Door Theatre. After appearing in La Bete in 2015, it was clear this was a family he wanted to be a part of. Other Chicago credits include Henry IV and Henry V at Oak Park Festival Theatre, Caligula and Diviners with The Organic Theatre Company and Messina 3004 with Otherworld Theatre Company. Bill is also a stage combatant and choreographer. He can be seen putting these skills into action at The Bristol Renaissance Faire with the group By the Sword or with Imagine in Steele for Hyre.
Adam Huizenga
Adam is beyond thrilled to have recently joined the associate ensemble with Trap Door Theatre. A proud graduate of the Black Box Acting Academy and Second City Training Center, he has collaborated with such companies as Definition Theatre Company, Grassroots Theatre, Prop Theatre, and Level 11 Theatre Company, among others. Screen credits include Chicago P.D and The Dreamers webseries. He is represented by BNB Talent. Adam's interests beyond acting include writing, guitar, songwriting, drawing, improv, and stand up comedy. Special thanks to Beata!
Sami Ismat
Sami Ismat is a Syrian refugee artist in exile. Sami was awarded the prestigious Said Foundation scholarship in 2014 and holds an MFA in theatre directing from the University of Essex's East 15 Acting School. Sami has practiced theatre in Syria, Egypt, Tunisia, UAE, Russia, UK and Chicago. He is an aspiring theatre director, actor, educator and filmmaker who strives to make change through art by using his cultural knowledge and awareness of the global political situation having lived in seven different countries across different continents. He looks to break down assumptions and inform the world on the full complexity of the human condition in conflicted parts of the world and to offer a different perspective and an authentic voice. Sami hopes to develop and redefine theatre internationally and in Middle East by empowering young artists to become aesthetically innovative and make art a catalyst for social and political progress. Sami's is interested in adapting methods of storytelling from various cultures and international theatrical movements and using them for presenting devised and written stories as well as reimaging classics through concepts that directly reflects our contemporary world.
Logan Hulick 
Logan Hulick is very excited to be a part of the Trap Door family. His most recent credits include The Irish Curse (Rick Baldwin) and SubUrbia (Pony) with Level 11 Theatre, where he is an Associate Artistic Director. He's recently worked with The Arc Theatre, Prologue Theatre Company, Interrobang Theatre Project, TUTA Theatre and The Saint Sebastian Players as well. Logan trained at the Second City Conservatory and Second City Acting Program with Michael Pieper. You can see him perform every Tuesday at MCL Chicago with his improv group Lindsey's Calling.
David Kaplinsky
David Kaplinsky is ecstatic to be part of Trap Door! He originally hails from New Orleans and first came to Chicago after Hurricane Katrina. David now calls both places home. Favorite Chicago credits include Much Ado About Nothing (Muse of Fire), the Jeff-nominated production of Haymarket (Underscore Theatre), As You Like It (Arc Theatre), The Boy From Oz (Pride Films & Plays), & Princess Mary Demands Your Attention (Bailiwick Chicago). Regional & touring credits include Ghosts of War (Griffin Theatre), Twelfth Night, & Titus Andronicus (Nebraska Shakespeare). TV credits include Chicago Justice (NBC). David holds a BFA in acting from the University of Illinois and has studied at Shakespeare's Globe Theatre in London. DavidKaplinsky.com
Vic Kuligoski
Vic Kuligoski is a Chicago area native and excited to be a part of Trap Door Theatre.  Vic's most recent Chicago theatre productions include Love Me Tinder at Gorilla Tango Theatre, The Library with Level 11 Theatre, New Country with Fair Trade Productions,  A Work of Art at the Chicago Dramatists and Scenes from an Execution with Runcible Theatre.  Other past Chicago theatre productions include Graceland, The Dream of a Burning Boy and Hellcab.  Outside of Chicago, Vic has performed in Fat Pig at the Hollywood Fringe Festival.  Vic is a graduate of Columbia College Chicago with a degree in theatre.  Aside from acting, Vic is an avid Cubs fan and enjoys playing guitar.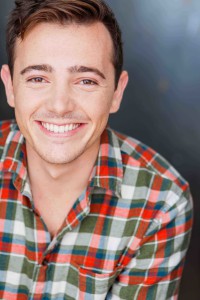 Eddie Lynch
Born and raised in Massachusetts, Eddie graduated from CalArts in 2015 with a BFA in Acting.  He spent the last year teaching English in Thailand, and moved to Chicago this past March.  He's incredibly excited to be here and work with Trap Door.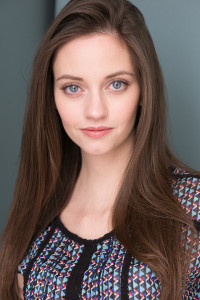 Emily Nichelson
Emily Nichelson is a graduate of Illinois State University. Since moving to Chicago, she has been able to perform with many great companies, including Griffin, Mary Archie, StrawDog, and Steppenwolf. Her first taste of Trap Door was performing in Nicole Wiesner's The Fairytale Lives of Russian Girls. Since being an associate, she has also been onstage in Max truss's No Matter How Hard We Try. When she is not acting, you can find her performing with her band Mike P and the Dirty Deets.
Josh Pennington
Josh is honored to be a part of the associate ensemble at Trap Door Theater. He is a new resident of Chicago, moving here in the summer of 2016 after graduating from Illinois State University. Since graduation he has had the wonderful opportunity of working with Colorbox Theatre, Madkap Productions, All Stars Theatre, Stone Soup Shakespeare and the Illinois Shakespeare Festival.
Benjamin Ponce
Benjamin, the latest to join the Trap cast for "How to Explain the History of Communism to Mental Patients", is more than happy to join now the Associate Ensemble and officially become part of the family. He will be touring Romania and Hungary with this great Trap show next year and participate to the prestigious International Theatre festival of Sibiu. You will be able to see him on stage at Trap in the remount and different fundraising activities that we'll take him to Europe with his Artistic Home.

Pavi Proczko
Pavi's credits include Merry Wives of Windsor, Chicago Shakespeare Theater; Circle Machine, Oracle Theatre; Hansel and Gretel, Emerald City Theatre Company; Mnemonic, Red Tape Theatre; Dessa Rose, Bailiwick Chicago; Godspell , Brown Paper Box Company; The Light in the Piazza, Theo Ubique; Joseph and the Amazing Technicolor Dreamcoat, Paramount Theatre; Meet John Doe, Porchlight Music Theatre; The Two Gentlemen of Verona Muse of Fire Theatre Company; Much Ado About Nothing, First Folio Shakespeare Theatre; The Suitcase Opera Project, Chicago Opera Vanguard. Film: Block Four (writer/narrator), Julian Hayda (dir). Education: Roosevelt University, BFA Music Theatre; The Second City Training Center: Improvisation, Writing. Upcoming: The Duchess of Malfi, Trap Door Theatre;How to Explain the History of Communism to Mental Patients, Trap Door Theatre. Pavi likes to play and composition classical music, write and watch comedy, improvise on stage, play video games, and read and listen to books
Kelsey Shipley
Kelsey Shipley is overjoyed to join the Trap Door Family! A native of Chattanooga, TN, Kelsey has performed internationally for over 10 years. In middle school, she and her fellow Center for Creative Arts students represented Chattanooga in Germany and Italy through a musical theatre troupe entitled The Choo Choo Kids. In 2011, through her college (Birmingham Southern), and the Hellenic American University, she and four other US performers created a promenade piece surrounding the economic protests in Athens, Greece. Since moving to Chicago in 2013, she has had the honor of working with a variety of storefront theatres, and in 2014, a troupe founded by herself and a variety of a Chicago artists, Forks and Hope, took their critically acclaimed production of "The Hunting of the Snark" to the Edinburgh Fringe Festival. Kelsey is thrilled to join a network of artists who only help to further her vision of creating socially stimulating theatre on a global level. Hooray team Trap Door!
Alex Stein
Alex Stein is a Chicago-based actor and artist. He's had the pleasure of collaborating with a variety of theatre companies here, including Theater Wit, A Red Orchid, Victory Gardens, First Folio, and Collaboraction. He's also worked on a number of film projects throughout the Midwest, with directors like Mike Gibisser, Tim Connery, and Marco Ferrarri. Alex trained in Lecoq-based physical approaches to performance with Paola Coletto, Meisner technique with Monica Payne and Audrey Francis, and Folio work with Susan Hart and Jeffrey Carlson. He is represented by Gray Talent Group.
Nora Lise Ulrey
Nora Lise Ulrey is excited to be joining the Trap Door Family after clowning around in The Resistible Rise of Arturo Ui. Originally from Detroit, her performances with Chicago theaters include work with Emerald City, Pride Films and Plays, CityLit, Profiles, TUTA, AstonRep, Nothing Without A Company, Dead Writers Collective, Forget Me Not Theatre Co, 20% Theatre, First Floor Theatre and Compass Creative Dramatics. For her work in Children's Hour (PFP) she won a Jeff for?? Best Supporting Actress in a Play. She is also a member of GreatWorks Theatre Ensemble and an Artistic Associate with Random Acts Theatre - 
noraliseulrey.com