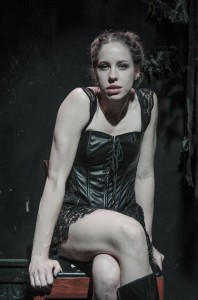 Halie Ecker
Halie Ecker was seen on stage at Trap Door Theatre in the production of The Fairytale Lives of Russian Girls, as Katya, directed by Nicole Wiesner and as Monica in the American premiere of No Matter How Hard We Try, directed by Max Truax.
Last year (2015) Halie was also seen as Bee-Bee in Level 11′s production of Suburbia. Past Chicago credits include Caylee (US) in Look We Are Breathing (Rivendell Theatre), RC in BUG (Amazing Sammo Productions), and Joelle in The Great God Pan, directed by Kimbery Senior (Next Theatre).
She received her B.F.A. in Performance and minor in Psychology at the University of Southern Mississippi, while being a starter all four years on the Division I Women's Volleyball team, finishing her senior year as Team Captain and joining the "1,000 kills club".
She attended the School at Steppenwolf in the summer of 2013, and was a teacher-assistant for the Monologues course for the School at Steppenwolf 2014.
Halie is a proud company member with Trap Door.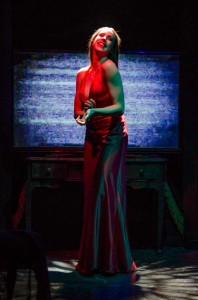 Halie Ecker is sultry, smart and striking as Katya, The Mistress.
Chicago Stage  Review - The Fairytale Lives of  Russian Girls