Lyndsay Rose Kane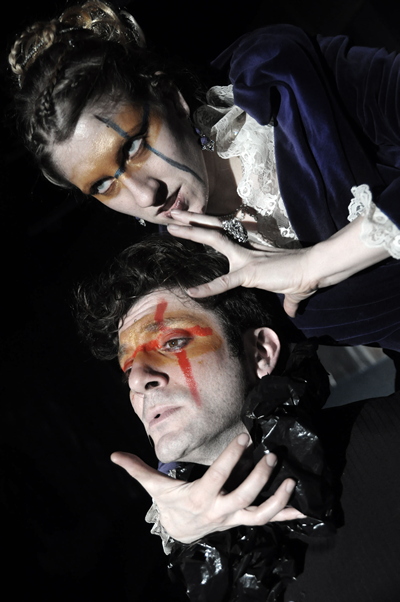 Lyndsay has been a proud Trap Door Company Member since 2011.  Lyndsay is excited to be cast in Trap Door's 2016/17  season as Inana in Fantasy Island for Dummies and in the Irresistible Rise of Arturo Ui. 
She has also performed The Duchess in Duchess of Malfi, Harriet Panini in Cookie Play, The Girl in Blood on the Cat's Neck and Gertrude in Hamletmachine. 
In addition to acting she did the choreography for Anger/Fly, Hamletmachine, The Unconquered and No Darkness Round my Stone.   
Lyndsay has also worked on Stadium Devildare (RedTape), Fucking A (Urban Theater Company), Life is a Dream (Vitalist),  Zero and Scotland Road (Oracle Theater) King Lear (The Brewery) Songs of Joy and Destitution (Open Fist) My Uncle Sam (Sacred Fools) and American Magic (19th Street Theater NYC, and LA) to name a few. 
  Other movement director/ choreographer include No Beast so Fierce, the Jeff Award Winning The Mother,  Blood Wedding, and Woyzeck. 
She also worked on Beach Party at the End of the World (Walkabout), Three Graces (Pivot Arts Festival).
Lyndsay is a Freelance Casting Director, and Movement Coordinator around town.
For more about her visit www.lyndsaykane.com.
Lyndsay earned her BA in Dance/Theater from Macalester College, and MFA in Acting from CalArts.
She thanks her beautiful daughter for her loving support and sacrifice while Mom and Dad make their art!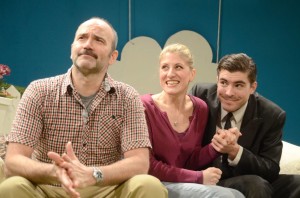 As the title character — a widow who, against the dictates of her brothers, secretly weds and has a family with a commoner — Lyndsay Rose Kane moves from a rather pettish and immature woman to one whose descent into the maelstrom of political intrigue and murder deepens her self-knowledge. It's a mesmerizing turn, and Kane is balanced by her onstage brothers.
  Kerry Reid,  Chicago Tribune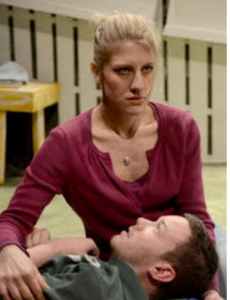 The Duchess is one of my favorite characters in theatre, and in Kane's hands, she is a loving, courageous, admirable, and deeply sympathetic woman. The scene in which she proposes to Antonio is as funny, sweet, and heartwarming in this production as in any, and from the moment Kane first walks on, we are unshakably on her side.
Jacob Davis, The Chicago Critic
Lyndsay Rose Kane's Duchess is a princely fortress, delicate lattice one moment, stubborn steel the next.
New City Stage
 Kane plays Harriet as a typically chipper sitcom mom, though she plants hints of strain and anguish behind the wide smile permanently frozen on her face.
   Zac Thomas, The Reader
In particular, the persevering Kane is relentless as the protective mother.  Kane fully invests in her grueling emotional performance.  And within her palpable hysterics, she continually shifts into hostess by offering cookies to Steele and Wisniewski. Later, her interaction with Wallace is heartbreakingly tender.
The Fourth Walsh
Lyndsay Rose Kane turns her Gertrude into a venomous coquette one moment, an anguished victim of circumstance the next.
  Kerry Reid, The Chicago Tribune
The ensemble commits themselves to the script as if they were clinically committed to an asylum. Most are perfectly fitted into the theatrical straightjackets of their roles. Lyndsay Rose Kane is mechanically malicious as Gertrude. 
Venus Zarris,  Chicago Stage Review