Max Truax
resident director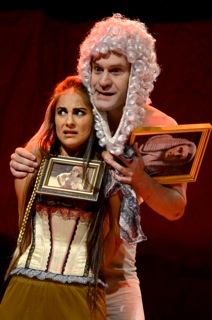 Max Truax has been a Resident Director at Trap Door since 2008, where he has directed productions of No Matter How Hard We Try  by Dorota Maslowska, The Balcony by Jean Genet, They Are Dying Out by Peter Handke, an operatic interpretation of Hamletmachine by Heiner Muller, No Darkness Round My Stone by Fabrice Melquiot, and A Couple Of Poor, Polish-Speaking Romanians, also by Dorota Maslowska.  His production of A Couple Of Poor, Polish-Speaking Romanians performed at the Fun Underground Festival in Arad, Romania and at the Bagatela Theatre in Krakow, Poland.  Max is a freelance director and recently directed No Beast So Fierce, The President, The Mother at Oracle Productions and A Dream Play at Krannert Center for the Performing Arts.  His production of The Mother received several Jeff Awards, including awards for Best Production and Best Ensemble.   Max studied visual art, performance art and choreography at Oberlin College and received his MFA in Theatre Directing from California Institute of the Arts.
"..one of the most visually, well, visionary directors in Chicago's storefront scene.."
Kerry Reid, Chicago Tribune  -(Hamletmachine. -picture bellow)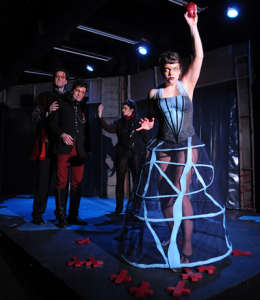 .. a dark masterpiece. Director Max Truax paints the surreal portrait with exacting strokes.
Venus Zarris, Chicago Stage Review (They Are Dying Out)
Director Max Truax has created an impossibly entertaining production."
    Monica Westin, Newcity Stage -No Darkness Round My Stone