Skye Fort
The Arsonist, directed by Victor Q.Perez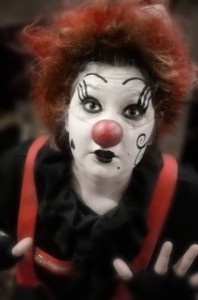 Skye Fort just "graduated" from Associate Ensemble with the Trap Door and she is proud to be part of the family as a new Company member.
In addition to stage managing, building sets, and baking brownies, Skye has also appeared in The Arsonist at Trap Door Theatre under the direction of French director and clown master Victor Quezada Perez, La Bête, directed by Kay Martinovich and Universal Wolf  directed by Emily Lotspeich.
She is thrilled to continue working with Trap Door and you will see her next on the stage of her artistic home in the fall/next season's production of Daydream Cleavage under the direction of Kate Hendrickson.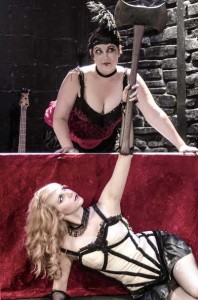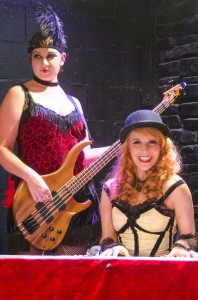 Skye has a BA in theatre from the University of New Mexico, where she co-founded the performance group Toaster Puppy Productions.  
Skye has trained in physical theatre with q-Staff theatre company, and original work creation with Tricklock theatre, where she first fell in love with international work. 
The Universal Wolf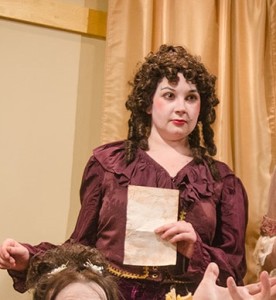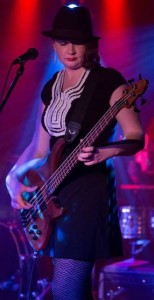 La Bête (above left)
Skye Fort base player part of Trap Door's in house band, The Garvey Train (above right)