Join Trap Door in its 26th Season!
†
†
2020 Season:
Love and Information
Written by: Caryl Churchill
Directed by: Kim McKean
Returning Company member, Guest Director from University of Texas at El Paso

September 12, through October 19, 2019
Through a kaleidoscopic lens of over 100 characters in fifty-seven different scenes, Churchillís exhilarating play Love and Information explores how our incessant consumption of information and virtual connectivity penetrates and frames our sense of ourselves and our relationships with others.
The White Plague
Written by: Karel ?apek
Translated by: Peter Majer and Cathy Porter
Directed by:†Nicole Wiesner
December 5, 2019 through January 11, 2020
On the brink of a world war, a mysterious plague starts killing everyone older than 45. A young doctor finds a cure, but what is the cost he is willing to ask the afflicted to pay?
Lipstick Lobotomy†
Written by: Krista Knight
Directed by: Kate Hendrickson

February 13 through March 21, 2020
†At the Institute for Living, a high end sanatorium for the disturbed daughters of Americaís elite, a revolutionary new procedure promises to cure patients of psychiatric and neurological problems; freeing them of the intense negativity and anxiety that plagued them prior.†
The Water Hen
Written by: Stanislaw Witkiewicz
Translated by: Daniel Gerould
Directed by:† ZoltŠn BalŠzs
Guest director from Hungary
With Support from The Trust of Mutual Understanding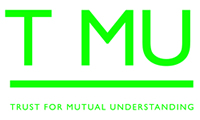 May 7 through June 13, 2020
The Water Hen††is a mystery play about what it means to be human and what human creation is about.† Too much creativity gives way to hilarious parodies of creativity.† At the end of the play, an uprising occurs.† Is this the humanity's new dawn?
No other theater can consistently suspend reality to create overwhelming and oftentimes-otherworldly atmosphere, usually before the action or dialogue even begins, like Trap Door Theatre. To say that they are the foremost purveyors avant-garde theater in Chicago is to understate this portal to alternate realms. Hidden down a narrow walkway, next to a bar, behind a restaurant, on a side street in Bucktown is a black trap door that opens into the extremes of theatrical imagination. You could drive by it and easily miss this purgatorial paradise of the sublime surreal. Venus Zarris, Gay Chicago Magazine
†
Join us for our 26th†Season and become a subscriber!
Subscribers now get priority seating!!
Trap Door Theatre is once again offering our popular discounted multi-show pass! Use these passes in any combination for any Trap Door Theatre production with advance reservation.
Super Subscriber pass includes…
* Tickets to 8 Trap Door Shows
* Complimentary glass of beer or wine when you attend
* Exclusive invitation to selected rehearsals!
* Priority Seating for all of the shows
Passes never expire. Passes can be used in any combination anytime for any Trap Door Theatre production. Rentals, tours, or touring companies excluded. Seating is limited — please call ahead to the box office to make advance reservations when using your pass.
†