TRAP DOOR THEATRE PRESENTS
Decomposed Theatre
Written by Matei Vişniec
Translated by Jozefina Komporaly
EPISODE 3
CAST
Logan Hulick, Neema Lahon, Leslie Lund, Carl Wisniewski
CREW
Director: Michael Mejia
Assistant Director: Ashley Bates
Lighting: Richard Norwood
Makeup: Zsófia Ötvös
Stage Manager: Gary Damico and Anna Klos
Original Music – Michael Mejia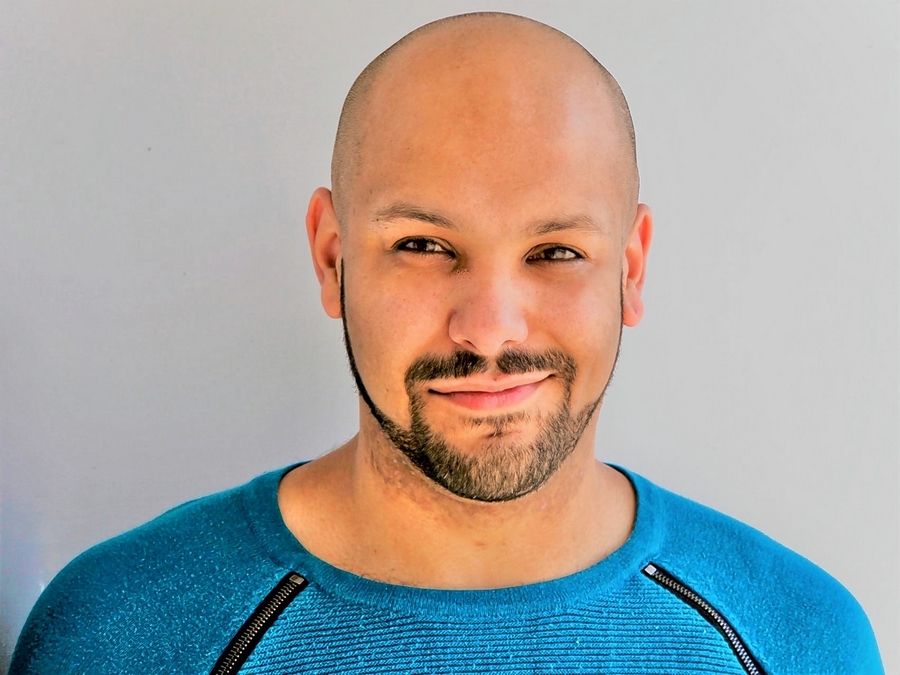 Michael Mejia (they/them) is extremely excited to be back directing another piece for Trap Door. They last directed ALAS over the summer. Michael studied acting and music performance at Indiana University before coming to Chicago. Michael is the Company Manager for Trap Door Theatre, where they are also a proud ensemble member. Actor credits: The White Plague, Father, Love and Information Actor The Killer Architect; The Old Woman Broods Waiter; Monsieur Deon is a Woman Beaumarchais/ Wilkes Trap Door Theatre; Proxy Doug Underscore Theatre; Kingdom Alexander Broken Nose Theatre; Little Shop of Horrors Audrey 2 Stoughton Village Players; Hair Hud Harper Ensemble Theatre. Michael is also a musician who plays guitar, piano and writes. Michael would like to thank Trap Door and this amazing cast for allowing them to take this beautiful journey. www.mejiah.com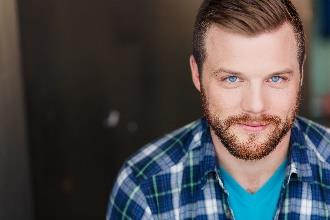 Logan Hulick (he/him) has enjoyed being a part of the Trap Door family since 2017 and is excited to take this virtual journey with Decomposed Theatre. Recent credits include The Killer (Ensemble) directed by Mike Steele and Tango (Eddie) directed by Emily Lotspeich. He also performed in Sad Happy Sucker (The Doctor) and There is No Power for the Electric Chair (The Convict) as a part of the Trap Open series. Logan has recent theatre credits with Rose Valley Theatre Group, The Right Brain Project, The Agency Theatre Collective, Level 11 Theatre and Otherworld Theatre. Recent film/television credits include Chicago P.D. (Season 5), The Mix (Flashpoint Chicago), Her Mind In Pieces (Palm Street Films), and Fertile Myrtle (Potencia LLC).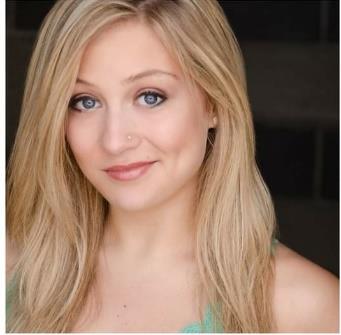 Leslie Lund (she/hers) has been a company member with Trap Door since 2013. She has been seen in Vatlaz, The Woman Before, Universal Wolf, 25/25, and ALAS. Leslie has previously worked for several years as a teacher and director of children and young adult musical theatre with Studio BE. Leslie graduated from Millikin University with her B.F.A. in Acting and graduated from The Chicago School of Professional Psychology with a M.A. in Counseling Psychology. When off stage, Leslie works as a psychotherapist specializing in anxiety related disorders. Leslie aspires to open her own practice where mental health, the expressive arts, and animal assisted therapy can join to help facilitate an environment of therapeutic healing and growth.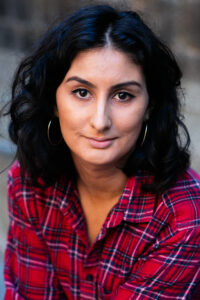 Neema Lahon (she/ hers) is an actor and director from London. She spent 5 years in Barcelona puppeteering and storytelling for Catalonia's biggest Theatre in Education company, IPA Productions. Whilst in Spain, she has worked with Escapade Theatre, Thrive Musical Theatre, Trap Door International and Play in a Day BCN. In London, Neema is an experimental Youth Theatre Director and Drama TA. She is also a member of the National Youth Theatre of Great Britain where she trained with director Ned Bennett, and was an original cast member for the production of 'Victoria's Knickers'. In 2019 she started her own theatre company HURT Theatre, where she takes minor female characters in male driven plays and turns them into protagonists with their own narratives. She is captivated by the playwright Matei Visniec and is overjoyed to be part of Trap Door's second virtual play.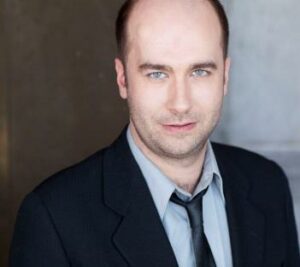 Carl Wisniewski (he/him) is thrilled to work with this talented cast and crew. A proud company member of Trap Door Theatre since 2001, this marks Carl's first online performance with his artistic home. Favorite past productions include: The Old Woman Broods, They, Phaedra, Blood on a Cats Neck, Minna, Katzelmacher, and The Shoemakers. Outside of the Trap Door, Carl performed at Angel Island, Oracle, Prop, Red & Chopin Theater(s). Film credits include: Slave, Yellow, Graffito, The Woman Behind The Wall, Pilgrim and Mandala! He has had the pleasure of working with international artist Catherine Sullivan's Ice Floes of Franz Josef Land, Triangle of Need and The Chittendens. Special thanks to Mom & Dad and the White family for all their support. Love and kisses to Bubs for making my dreams come true.