TRAP DOOR THEATRE PRESENTS
Decomposed Theatre
Written by Matei Vişniec
Translated by Jozefina Komporaly
EPISODE 6
CAST
Davide Borella, Nora Ulrey, Anarosa Butler, Gary Damico, Kasey Foster, Mike Steele, Keith Surney, Kevin Webb
CREW
Director: Cristina Pronzati
Lighting designed by the cast members and Cristina Pronzati with assistance from Richard Norwood
Assisted Costume Design: Rachel Sypniewski
Original Music: Antonio Brunetti, Gary Damico, Kasey Foster, Mike Steele
Stage Management: Gary Damico and Anna Klos
Trailer Production David Moquay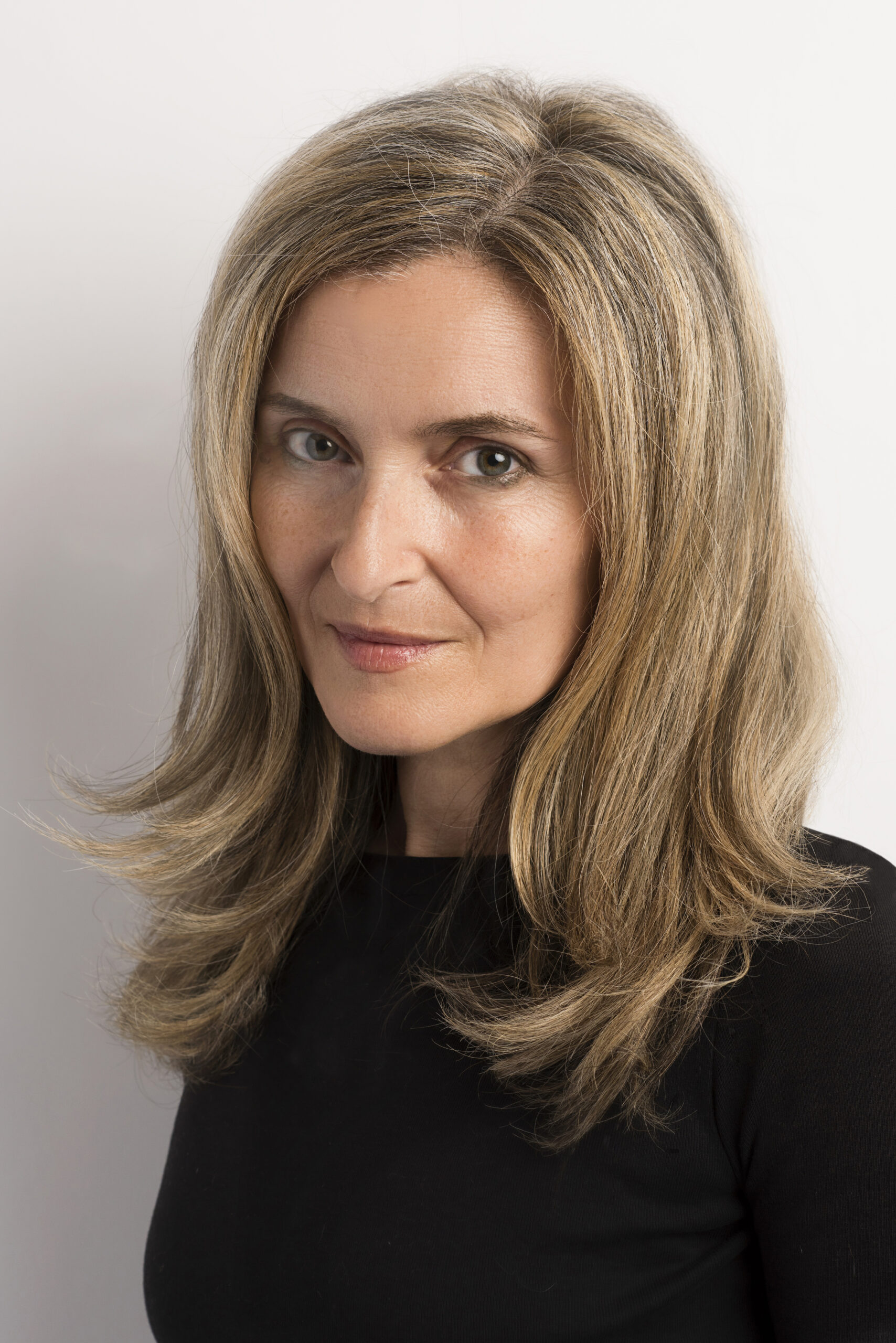 Cristina Pronzati (she/her). Having been involved in theatre and film in NY ever since her college days, this is not her first Trap Door experience: she played Helen of Troy in Troy Women, and joined the company cast for Catherine Sullivan's production of Ice Floes of Franz Josef Land, at the hauntingly beautiful Angel Orensanz Foundation in the Lower East Side in NYC, a memory she treasures. She appeared in a Martin Scorsese film, The Age of Innocence; she wrote, directed and acted in her own short film, Rendez Vous; and loved singing as Loretta Lynn in the corky AMC reality series Into Character. She most recently enjoyed playing Medea with the Hudson Valley Performing Arts Lab in Poughkeepsie; Antigone /Creon in Antigone, and Betty in Living Closely, an original collaborative piece she co-wrote, with The Middle Company in Cold Springs. She also appeared in the community-driven magical production of Our Town, by the Hudson Valley Shakespeare Festival.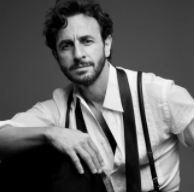 Davide Borella (he/him/his) a New York City actor has worked in theater, film, television and numerous commercials in the US and Europe. He translated, adapted and performed Dario Fo's one man play Mistero Buffo at The Italian Cultural Institute of New York. Other theater roles include Salvatore Marino in The Italians of New York(The New York Historical Society), Pontius Pilate in The Passion(Gad's Hill Theater), Modred in The Idylls of the King(Gad's Hill Theater), Pittaluga in Idiots Delight(The Actors Company Theater), Geltgaben in The Brazilian Women(The Schomburg Theater of Harlem), Gabriele D'Annunzio in D'Annunzio(Italian Cultural Institute) Jorge Aguirre in Stuck(Access Theater), Johnny Pope in A Hatful of Rain(The 42nd Street Theater). Film and Television credits include Norman, Somewhere, The Pink Panther, Life is Beautiful, The Sopranos, As the World Turns, The Fallen and Pan Am. He is very excited to be part of this inspiring project and would like to dedicate it to the memory of his belated teacher and mentor Wynn Handman.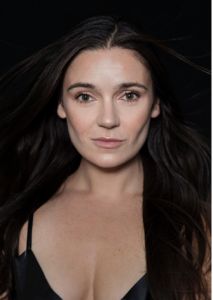 Anarosa Butler a.k.a Ana Rosa Eizaguirre Butler (she, her, hers) is a Spanish / Irish actor. Originally from Madrid but has lived between Ireland and Spain her whole lifeShe graduated from Liverpool University and commenced her professional life in the UK before moving back to Dublin and completing her Masters in Theatre Studies from University College Dublin. After a very wet Irish summer, she decided to move to Barcelona where she lived for 5 years. Now she's based in Madrid. Her fourth FMV video game was released this year, called Dark Side of the Moon and she's currently voicing a number of video games at the moment. This is her second project with Trap Door, most recently she was seen in ALAS, Trap Door's first online experiment! For further info, you can find it here on her website, www.anarosa.rocks.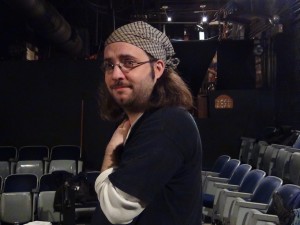 Gary Damico (he/him/his) (piano player) has been a part of Trap Door since 2003 and is both thrilled and a little unsettled about the fact that he could be a part of "Decomposed" from his getaway in Seattle. A castaway keyboard, a gifted USB mike, and Bandlab made all the difference. Thanks to Cristina and Anna for all the support.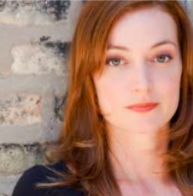 Kasey Foster (she/her/hers) is a performer, choreographer, producer, and puppeteer based in Chicago. She is an Ensemble Member at Lookingglass Theatre, and was last seen on stage in The Steadfast Tin Soldier at Lookingglass. Recent on camera credits include: Chicago Med and IFC's Documentary Now!. Kasey sings with bands Babe-alon 5, Grood, Nasty Buoy, Old Timey, and This Must be the Band. She has created over fifty original works, and produces two annual series called Dance Tribute and The ACTual Show.

Mike Steele (he/him/his) is a director, performer and writer from Chicago, Illinois. Recently he directed Toros and Poolboy00 at University of Texas at Austin where he is pursuing an MFA in Directing. He is a proud company member of Trap Door Theatre where he directed The Killer by Eugene Ionesco and Sad Happy Sucker by Lee Kirk. His Trap Door acting credits include The Resistable Rise of Arturo Ui, Occidental Express, John Doe, Cookie Play and The Duchess of Malfi. Steele has also performed with Adventure Stage, Oracle Theatre, Cabinet of Curiosity, Red Tape Theatre, Sideshow Theatre, Dallas Theatre Center, and Alchemical Theatre of Wilmington among others. He is the former founding Artistic Director of The Island Theatre of Chicago. During his time with The Island, he led the creation of several originally-devised plays including Tourist Trap (an immersive look at the history of escapology) and The Glass Inward (a media-infused adaptation of "Orlando" by Virginia Woolf). Steele holds a B.F.A. in Theatre Studies from the Meadows School of the Arts at SMU.
Keith Surney (he/him/his) is a proud veteran of the U.S Army, a graduate of Columbia College Chicago, and a member of Kinfolk Collective. Keith has been in damn near every Trap show except for 2 in the last 3 years. Keith loves Trap Door and is humbled and grateful to be a part of this Trailblazing company.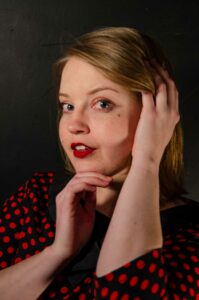 Nora Lise Ulrey (she/her/hers) is a company member of Trap Door Theatre seen in Childhood Beauty (dir. Skye Fort), Naked (dir. Kay Martinovich), Monsieur D'Eon is A Woman (dir. Nicole Wiesner), Resistible Rise of Arturo Ui (dir. Victor Quezada-Perez). Chicago acting credits include 'Twas the Night Before Christmas, Charlie Brown Christmas (Emerald City with Broadway in Chicago), The Sundial, Guilded Age (CityLit Theater), Design for Living, The Children's Hour – Jeff Award for Best Supporting Actor (Pride Films and Plays), Down the Moonlit Path (NWaC) 1984, The Lieutenant of Inishmore (AstonRep) Alice Invents a Little Game… (Forget Me Not Theatre co), The Jewels (TUTA), Tea with Edie and Fitz (Dead Writers Collective) and Jerusalem (Profiles). She has also worked with 16th Street Theatre, DePaul Theatre School, First Floor Theatre, 20% Theatre, Compass Creative Dramatics. Nora is an associate member of Random Acts Theatre where she created and developed her project Unbound before returning to direct columbinus. As a member of GreatWorks Theatre Ensemble, a TYA touring company, she directed Lyle the Crocodile, The BFG and The Giver. She is currently living in Austin, TX, and is grateful to be doing some theatre again with Trap Door while in lockdown.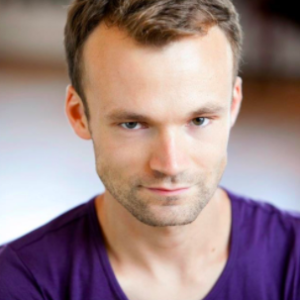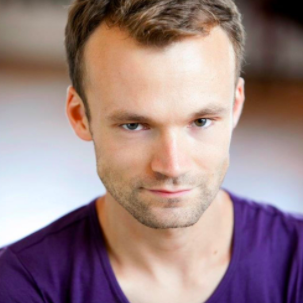 Kevin Webb (he/him/his) is happy to be returning to Trap Door in this new format, having previously performed in their productions of The Killer, The Resistible Rise of Arturo Ui, The Duchess of Malfi and Reality Theatre. He has also been seen on stages around Chicago with Court, Porchlight, Black Button Eyes, Theo Ubique, BoHo, Interrobang, Victory Gardens, Pride Films & Plays and Circle theatre companies.