TRAP DOOR THEATRE PRESENTS
Decomposed Theatre
Written by Matei Vişniec
Translated by Jozefina Komporaly
EPISODE 8
CAST
Venice Averyheart, Cristina Pronzati, Bob Wilson
CREW
Director: Catherine Sullivan
Camera and Lighting: Ensemble and Catherine Sullivan with Assistance from Richard Norwood
Costume Assistance: Rachel Sypniewski
Stage Management: Gary Damico and Anna Klos
Hair and Makeup Assistance: Zsofia Otvos
Rehearsal Assistant: Fan Ge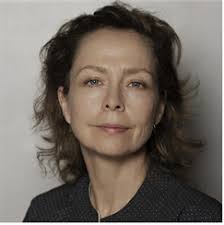 Catherine Sullivan's (she/her) solo exhibitions, collaborations, performances, and films have been presented at Hammer Museum, Los Angeles; Walker Art Center, Minneapolis; The Renaissance Society at the University of Chicago; Whitney Museum of American Art, New York; Secession, Vienna; Tate Modern, London; Opéra de Lyon; Trap Door Theatre, Chicago; Metro Pictures, New York and Galerie Catherine Bastide, Brussels among others. She has participated in the Whitney, Moscow, and Gwangju biennials; Berlin International Film Festival; International Film Festival Rotterdam; and BFI London International Film Festival. Awards include the Louis Comfort Tiffany Foundation, Herb Alpert Award in the Arts, the United States Artists Walker Fellowship, Chicago Dancemakers Forum Lab Artist Award, and most recently, a Guggenheim Fellowship.  She is an associate professor in the Department of Visual Arts at the University of Chicago.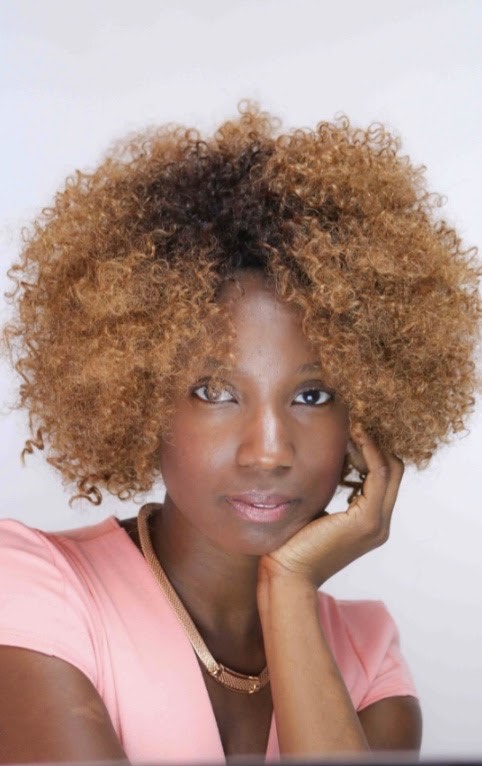 Venice Averyheart  (she/her/hers) A native of Chicago, Venice made her debut with Trap Door Theatre last winter in Karel Capek's The White Plague directed by Nicole Wiesner. As a new ensemble member with Trap, her recent performances have included Alas directed by Michael Mejia and Matei Visniec's Decomposed Theatre with International Voices Project directed by Josiah Davis. She's a fruit enthusiast and a lover of teas and chocolate!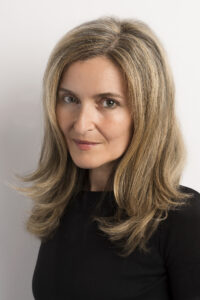 Cristina Pronzati (she/her). Having been involved in theatre and film in NY ever since her college days, this is not her first Trap Door experience: she played Helen of Troy in Troy Women, and joined the company cast for Catherine Sullivan's production of Ice Floes of Franz Josef Land, at the hauntingly beautiful Angel Orensanz Foundation in the Lower East Side in NYC, a memory she treasures. She appeared in a Martin Scorsese film, The Age of Innocence; she wrote, directed and acted in her own short film, Rendez Vous; and loved singing as Loretta Lynn in the corky AMC reality series Into Character. She most recently enjoyed playing Medea with the Hudson Valley Performing Arts Lab in Poughkeepsie; Antigone /Creon in Antigone, and Betty in Living Closely, an original collaborative piece she co-wrote, with The Middle Company in Cold Springs. She also appeared in the community-driven magical production of Our Town, by the Hudson Valley Shakespeare Festival.
Bob Wilson (Person 3) is a proud member of The Trap Door and has appeared in these Trap productions: Lipstick Lobotomy, Naked, Letter Of Love, The Locketeer, The Resistible Rise Of Arturo Ui, Fantasy Island For Dummies, The Arsonists, Anger/Fly, A Couple Of Poor Polish Speaking Romanians (on the Poland-Romania tour), No Darkness Round My Stone, and Old Clown Wanted (also in New York and Romania).  Elsewhere, he's been seen in Waiting For Godot and The Beauty Queen Of Leenane at Redtwist and Lives Of The Monster Dogs and The Armageddon Radio Hour at WNEP.  And Soiree Dada.  Thanks for watching.