Virtual Event
Decomposed Theatre: Episode 8
February 4 @ 8:00 pm

-

8:30 pm

Virtual Event

$15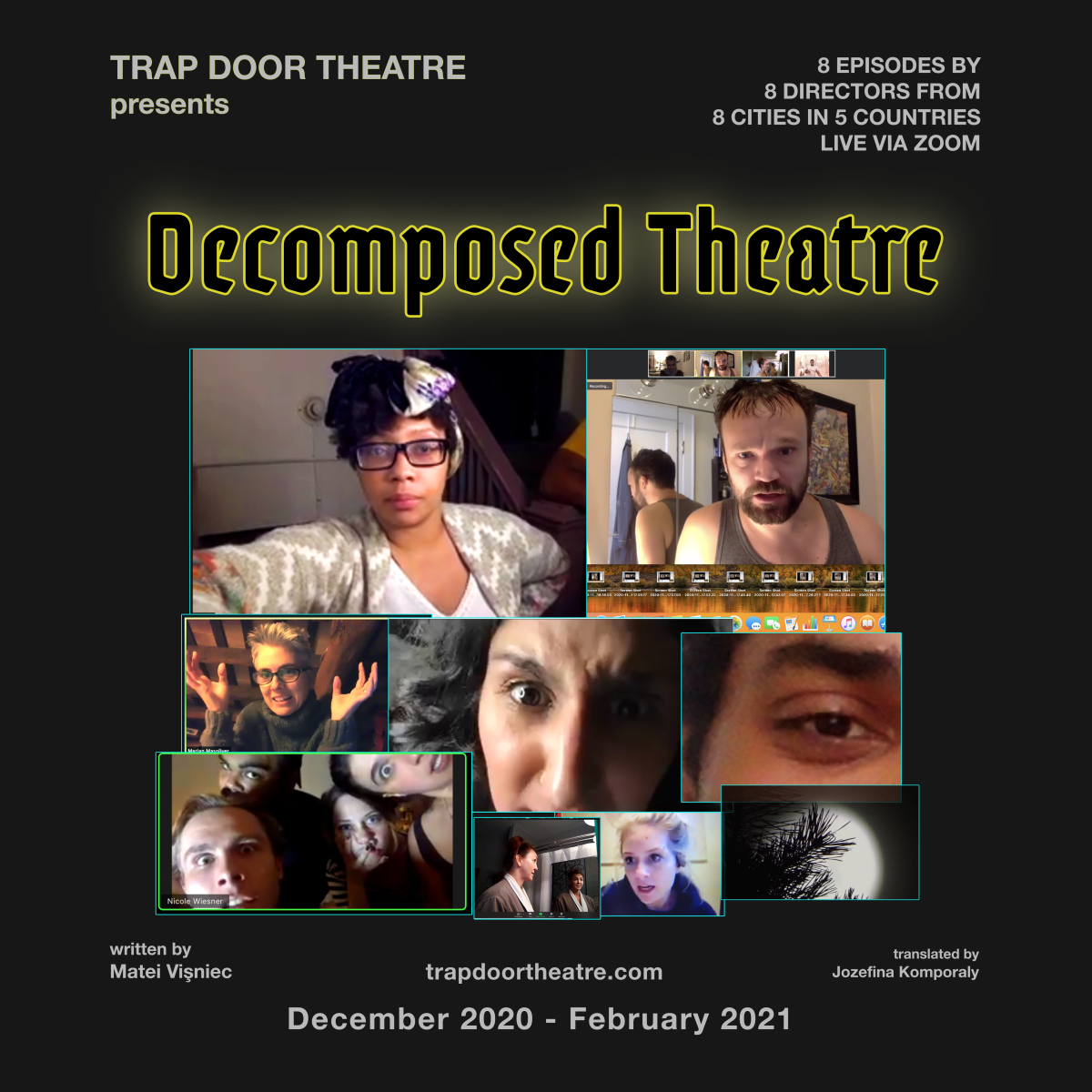 Translated by Jozefina Komporaly
Don't miss a single one of these 20-minute episodes! Secure your tickets for all eight today!
December 3, 2020 – February 4, 2021 online
All shows will be live at 8 p.m. Central Standard Time. One ticket grants admission to one performance. To see all eight shows, attendees will need to purchase a ticket for each week.
Decomposed Theatre considers the fragments of a shattered mirror and the journey to restore the original object. Once, the mirror was perfectly whole: It reflected the heavens, the world, and all of our souls. Then it shattered. No one knows when, why, or how. The challenge before us now is to reconstruct that original, although no one has ever seen the mirror in its perfect state," Visniec says.
Episode 1: Directed by Katarzyna Winska. Thursday, December 3
Episode 2: Directed by Zachary Nicol Thursday, December 10
Episode 3: Directed by Michael Mejia Thursday, December 17
Episode 4: Directed by Marian Masoliver Thursday, January 7
Episode 5: Directed by Nicole Wiesner Thursday, January 14
Episode 6: Directed by Cristina Pronzati Thursday, January 21
Episode 7: Directed by Neema Lohan Thursday, January 28
Episode 8: Directed by Catherine Sullivan Thursday, February 4