Susan Mele Revue
April 9 @ 8:00 pm

-

9:00 pm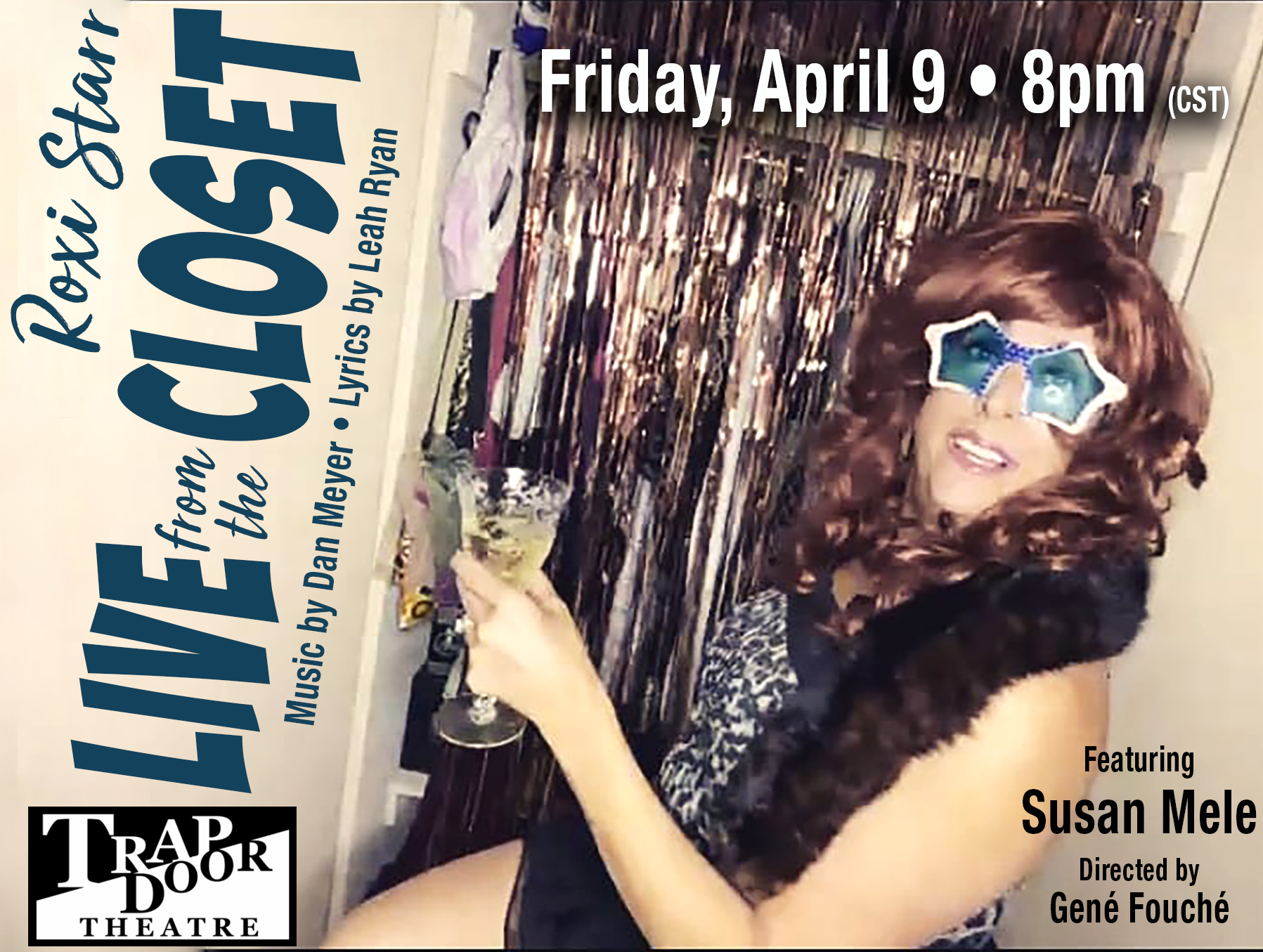 Susan Mele Revue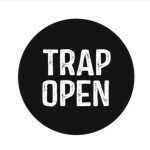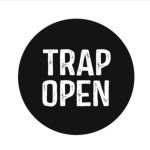 Featuring: Just Say Blow Me & Live From the Closet
Directed by: Ed Cheetham & Gene Fouche
Featuring the Comedy of Susan Mele
Friday, April 9th
ROXI STARR in LIVE FROM THE CLOSET:
Her name is ROXI STARR …..She's a famous cabaret singer that makes Liza Manelli look like
an amateur! Throughout Roxi's 30 year career she has performed with all of the greats….Justin
Beiber, Ed Sheeran and most recently Bradley Cooper….and she has slept with all of them!
She's written smash hits like Ballad of Billie Sue, Broken Dreams, One Thing and Mrs.
Somebody. She is known for one of her most famous lyrics, "Life's a Bitch and Then You Die!"
Written by: Susan Mele
Saturday, April 10th
Just Say Blow Me:
In the one-woman comedy "Just Say Blow Me", Mele explores several characters who are
attending a self-help weekend seminar. The show examines various addicts who hate other
people that exercise self-control and ultimately come to the conclusion that "Just saying NO" is
not the answer. You can do anything as long as you do it in moderation!
Written by: Susan Mele and Leah Ryan
Music Dan Meyer / Lyrics Leah Ryan / Asst.
Lighting Richard Norwood / Stage Manager Anna Klos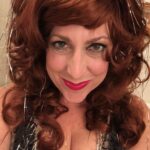 SUSAN MELE (Actor/wig stylist)
She has created and written one-woman shows, shaped her
original cabaret character, Roxi Starr, and has produced several original works
such as Pop Goes the Placenta, Rock, Paper, Scissors…Knife, Woman on
the Rag, Roxi Starr in 3D and Just Say Blow Me. She was in the
Chicago original cast of Tony and Tina's Wedding and was in the
longest running shockumentary in Chicago, Cannibal Cheerleaders on Crack.
Her all female sketch comedy group, Nude Coffee started in Chicago and
worked its way through the Midwest and onto the West Coast. Nude
Coffee has performed at the Chicago Improv, SF Punchline, SF Fringe
Festival, HBO Workspace and Edinburgh Fringe Festival just to name a
few. She has taught improvisational theatre for New York Stage and Film
at Vassar College, Baltimore's Center Stage Repertory Theatre and the
Maryland Ensemble Theatre among many other places. Her directing credits include
one-person shows, sketch comedy, fully improvised pieces and musicals.
She has studied with many of the Chicago improv greats like Mick
Napier from the Annoyance Theatre and Second City and Del Close from
Improv Olympics. Susan has a BA in Theatre from Niagara University and
a MFA from Towson University. She's super excited to be working on a project
with the Trap Door Theatre as it has been years since she has worked with them.