They Are Dying Out
Written by Peter Handke
Translated by Michael Roloff
Directed by Max Truax
February 16 – March 31, 2012
Trap Door's 2012 season was named "The Best String of Theatrical Stunners" by The Chicago Reader.
" Max Truax directs a hilarious production, at once brilliantly nuanced and completely wild." Recommended! Tony Adler, The Chicago Reader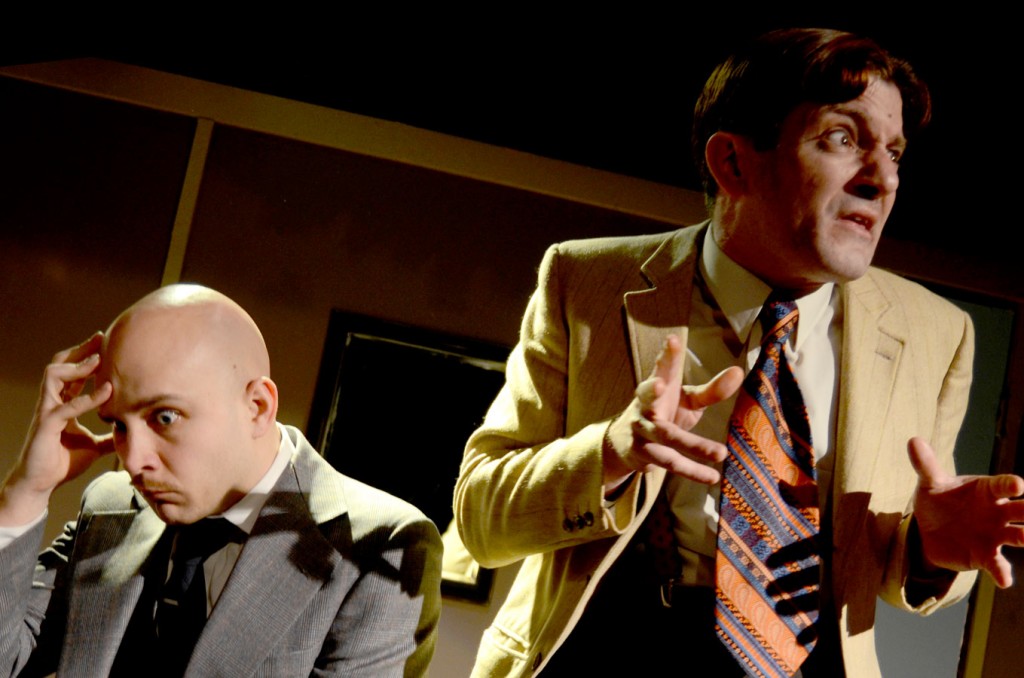 Riddled with absurdity and farce, Handke's They Are Dying Out is an epic meditation on the corporate mindset and how it infects the souls of those who engage it. Business mogul Hermann Quitt knows that it is impossible for him to live up to his own ideal image. This knowledge makes him an amoral monster who humiliates his wife and mistress, breaks agreements and contracts, betrays and ruins his business associates, and leads him to commit the ultimate crime.
Cast: Antonio Brunetti, Casey Chapman, Jeremy Clark, Kevin Cox, Kasey Foster, Alex Levin, Holly T. Cerney, Sam Quinn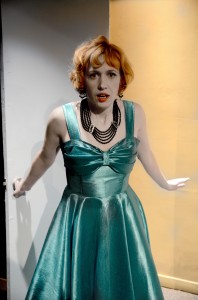 Peter Handke (playwright) is a journalist, translator and highly successful writer of plays and prose. Born Dec. 6, 1942, in Griffen, Austria, Handke studied law before beginning to write seriously. He earned an early reputation as a member of the avant-garde with his plays Publikumsbeschimpfunge (Offending the Audience) (1966), in which actors analyze the nature of theatre and alternately insult the audience and praise its "performance," and Kaspar (1968). His novels, mostly ultra-objective, deadpan accounts of characters in extreme states of mind, include The Goalie's Anxiety at the Penalty Kick (1970) and The Left-Handed Woman (1976). A dominant theme of his works is the deadening effects and underlying irrationality of ordinary language, everyday reality, and rational order. His style is largely influenced by the aesthetics and theory of postmodernism. In line with postmodern tradition, Handke blurs the limitations of literature and genre, freely mixing styles and disappointing conventional expectations of his readers and audience. Handke also worked as translator and for radio and television. Wim Wenders turned one of Handke's screenplays into the legendary film: Himmel über Berlin (Wings of Desire).
Set Designer Mike Mroch / Lighting Designer Eric Van Tassell / Costume Designer Tonette Navarro / Sound Designer Jonathan Guillen / Stage Manager Gary Damico / Production Manager Allison Raynes / Make up Designer Zsofia Otvos / Graphic Designer Michal Janicki
---