We did it!
Because of you.
WE MET THE CHALLENGE ONCE MORE!
The Trap Door Theatre is once again honored to be a recipient of a challenge grant from the

Reva and David Logan Foundation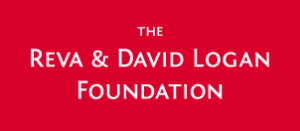 In an effort to help us expand our yearly fundraising goals, the Reva and David Logan Foundation challenged Trap Door to raise $15,000 by June 1st of 2018. With your support we met our goal and were matched by the Reva & David Logan Foundation making our total award $30,000!!! This is a very prestigious award and we, of course, could not have done it without you.
Thank you donors:
Select Rehabilitation
Patricia and A. Gregory Samata
Benner Translations
Anonymous
Michael Booth
Rauca Mondi
Kaija Saariaho
Trevor Anderson
Michael Cozza
Carol Talbot
Elisabeth Mishler
Hana Ishikawa
Theresa Osuchowski
Joyce Rimlinger
David Child
Valentine Miele
Robert McCarthy
Iwona Korzeniowska
Catherine Rahmes
Patricia Rogers