Antonio Brunetti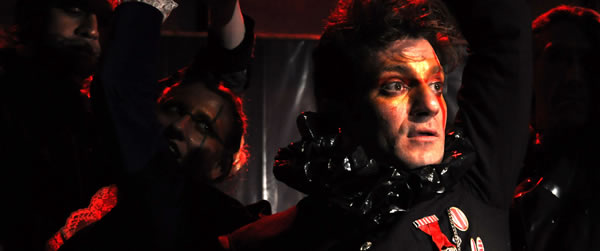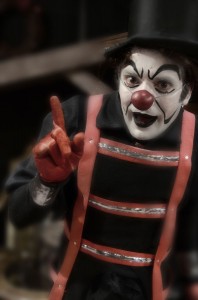 Antonio Brunetti proudly became a Trap Door company member with Chaste in the spring of 2010.   Other Trap Door credits: Hamletmachine, A staged reading of Hilda for IVP, The Word Progress On My Mother's Lips Doesn't Ring True, and They Are Dying Out.
Other Chicago credits include Sketchbook 11 and 1001 with Collaboraction, where he is also a company member; Anung's First American Christmas with Vitalist Theatre; Where Did Everybody Go? with Dramatis Personae; Crave with Candentia Theatre (also performed at the Minnesota Fringe Festival).
He returned to Chicago in 2008, after a few years working in Europe. Credits there include Oleanna and The Glass Menagerie with Altesschauspielhaus in Stuttgart, Germany; Fool For Love at the 100 Grad Theatre Festival in Berlin, Germany; Macbeth in Stuttgart and Friedriechshafen, Germany; The Graduate at the Stuttgart Theatre Center and A Midsummer Night's Dream in Piedescalso Café in Dublin, Ireland. He trained in Germany under the tutelage of Julian Knab, a pupil of Jerzy Grotowski. Antonio was born, raised and educated in Chicago.
Antonio Brunetti captivates the audience with an intense, highly physical performance, leaping across the many levels of Mike Mroch's set. Sometimes Brunetti is gleeful and comedic, other times volatile and terrifying. Even as the fly, it is hard to look away from Brunetti as he drenches the space with his raw, passionate performance.

Stage and Cinema
Antonio Brunetti and Casey Chapman are particularly astonishing as the winged tramp and a child.

Chicago Reader
 Tramp, social commentator and literal fly-on-the-wall Antonio Brunetti dissects marriages, class hierarchies and social contracts from the fringe of his blissfully ignorant, well-to-do fellow townsfolk…

Time Out Chicago
…the ensemble includes fine absurdist turns…Antonio Brunetti brings terrier-like tenacity to striving and doomed stockholder Kilb…

Chicago Tribune
…bullying boss Hermann Quitt revels as his subordinates (including standout Antonio Brunetti, a sycophantic Pan) debase themselves and jockey for position.

Time Out Chicago
Each character is richly and wildly hyper-realized. The ensemble is nothing short of staggering. The performances are hypnotic and well worth rushing to experience. Antonio Brunetti's desperation as Franz Kilb drives the exposition with humor and intensity…

Chicago Stage Review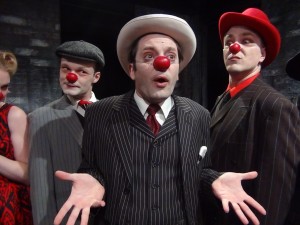 The entire cast is sharp, but Holly Thomas shows exceptional comic style as a mogul's wife, and Kasey Foster and Antonio Brunetti distinguish themselves with their physical work as a female industrialist and a would-be corporate watchdog, respectively.

Chicago Reader
Brunetti is a scene stealer with his Salvador Dali-like facial expressions. Even when sequestered from action on another part of the stage, you can't but help to look his way. No doubt the role of Nietzsche must have been a fun character to assume, and it is obvious that Brunetti revels in doing it.

Chicago Theatre Beat
With eyes bulging and wild gestures, Brunetti masterfully portrays writers block as woody.

Katy Walsh
Brunetti's crazed, often infantile and wildly neurotic Nietzsche is both wonderfully crazed and ultimately touching.

Chicago Sun-Times