Beata Pilch
Artistic Director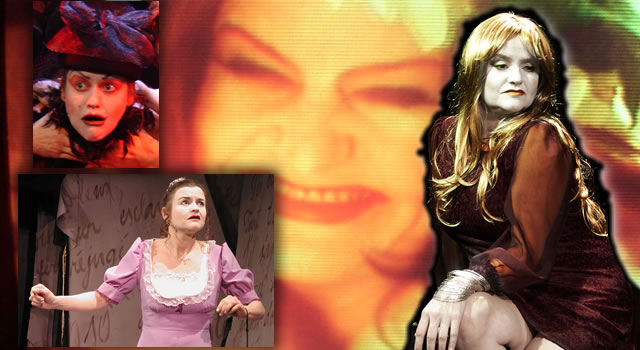 Beata Pilch, born in the Polish district of Chicago, holds a Bachelor's Degree in Acting from the United States International University in San Diego, California, and a Master's Degree in Acting from the California Institute of the Arts in Valencia, California.
Beata founded Chicago's Trap Door Theatre in 1990 and still presides as its Artistic Director. Incorporated in 1994, Trap Door has produced over 108 plays. Besides her role as producer, Beata has directed a number of the productions and is a featured actor in the company. Before she founded Trap Door she produced four tours to Europe with her first theatre company Juventas. Artistic Director Beata Pilch founded Trap Door 24 years ago with aspirations of bringing yet another new dimension to the already thriving Chicago theatre scene.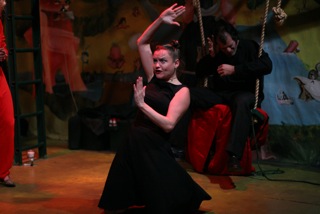 Ms. Pilch cultivated her life-long fascination with the avant-garde and obscure as a graduate student of the California Institute of the Arts.  A Chicago native and frequent European traveller, she felt that a company which combines bold and physical European acting technique with rich European theatrical literature would provide Chicago's entertainment scene with a truly exotic regimen.
Pilch remains true to her original mission and continues to travel abroad every year to research up-and-coming directors, playwrights and stage technique in Barcelona, Berlin, Budapest, Krakow, Zakopane, Paris and other continental cities. Through painstaking dramaturgical research and correspondence with overseas festival coordinators, Trap Door seeks to stage more rarefied works, increase our theater's national and international profile, and breathe fresh life into the cultural heart of America.
Beata's creative focus at Trap Door Theatre is the staging of complicated texts like those of the European avant-garde, and the production of original material by contemporary theatre/video artists from Los Angeles and New York. Currently, she also works extensively as a freelance Casting Director, Translator, Teacher, and Performer and is a featured actor in the film and stage work of internationally renowned, multi-media artist Catherine Sullivan.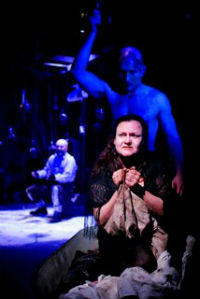 "If I were asked to nominate the first ladies of the Chicago avant-garde — and I am using that term not to mean ambitious post-collegiates in storefronts but women with career-long commitments to difficult, disturbing, self-ameliorating theater — I'd surely have Beata Pilch, the founder of the Trap Door Theatre"

Kerry Reid-The Chicago Tribune
Beata Pilch's Artist Residency in Paris!
The Trap Door Theatre is proud to announce that Artistic Director Beata Pilch was selected for a prestigious Artist Residency at the Program Cite Internationale des Arts-Home of foreign artists in France. Pilch was the only person from the United States to be selected for this honor, as well as the only theatre artist. During her three month long residency in Paris, Pilch networked with French actors, playwrights and directors and sought out new productions to bring home to Chicago!
This residency was made possible through the collaborative efforts of the Cultural Services of the French Consulate in Chicago and New York. Merci!
Marc Monaghan for the John D. and Catherine T. MacArthur Foundation