Kevin Cox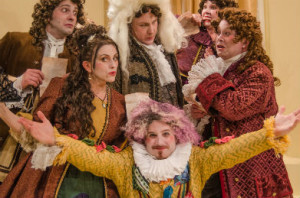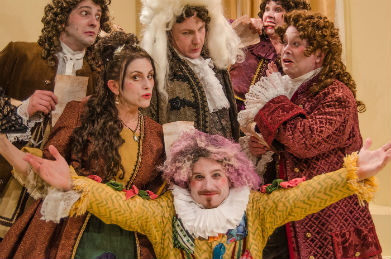 Kevin Cox, a native of South Holland, IL, is thrilled to be a part of Trap Door Theatre where his credits include They are Dying Out, The Word Progress on my Mother's Lips Doesn't Ring True, Minna, A Couple of Poor, Polish-Speaking Romanians, Eva Peron and Emma.
Kevin received his BFA in Acting from Millikin University, where he was the proud recipient of the J. Ben Wand Award for Excellence in Acting.
Elsewhere in Chicago, Kevin has had the pleasure of working at Chicago Shakespeare Theatre, Steppenwolf Theatre, BoHo Theatre, Greasy Joan & Co., Oracle Theatre,     The Broken Compass and The Mill.
Television credits include ABC's Detroit 187 and Starz' Boss.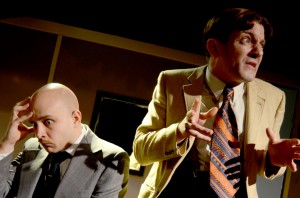 "But its Cox who is this production's shot in the arm of mind blowing, hysterical and over the top intoxication. Cox can play as big as Godzilla and then rein it in on a dime to deliver something wickedly wonderful, hilarious, haunting or heartbreaking. He can be the master of macabre, the bartender of bizarre and the torchbearer of tenderness, be that playful or melancholy, with seemingly effortless ease."

– Chicago Stage Review
"Juan Peron, presented as an unaware, migraine-suffering blowhard, is given an industrious reception in the able hands of comedic mastermind Kevin Cox."
-Chicago Free Press