Nicole Wiesner
Managing Director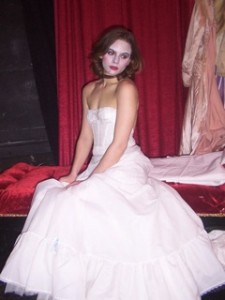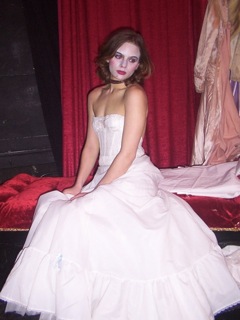 Nicole Wiesner joined the Trap ensemble in 1999, and currently serves as the Managing Director. Directing credits for the company include Minna, The Fairytale Lives of Russian Girls, Phedre, Monsieur D'eon is a Woman, and The Old Woman Broods. Some of her favorite Trap acting credits include First Ladies (dir. Zeljko Djukic, Joseph Jefferson Citation:  Outstanding Actress); OVERWEIGHT, unimportant: MISSHAPE (dir. Yasen Peyankov); and the title roles in The Bitter Tears of Petra Von Kant; Nana (dir. Beata Pilch) and Alice in Bed. (Director Dado).
Regionally, she has appeared at the Goodman Theatre in 2666, directed by Robert Falls and Seth Bockley;  Shining City directed by Robert Falls; and Passion Play, directed by Mark Wing-Davy (After Dark Award, Outstanding Performance). Other credits include Shining City at the Huntington Theatre in Boston; Passion Play at Yale Repertory Theatre and Epic Theatre NYC; The Book Thief (dir. Hallie Gordon), South of Settling (dir. Adam Goldstein) and Dublin Carol (Dir. Amy Morton) at Steppenwolf Theatre; Dying City (dir. Jason Loewith) at Next Theatre, Great Men of Science (dir. Tracy Letts) at Lookingglass Theatre; and Phedre (dir. JoAnn Akalitis) at The Court Theater.
She can also be seen in Catherine Sullivan's films Ice Floes of Franz Josef Land and The Chittendens (Tate Modern), and in her theatre pieces in Chicago, NYC, Lyon (L'Opera de Lyon) and Dijon.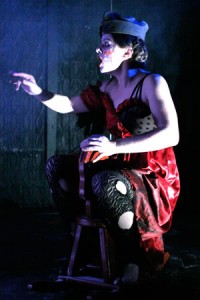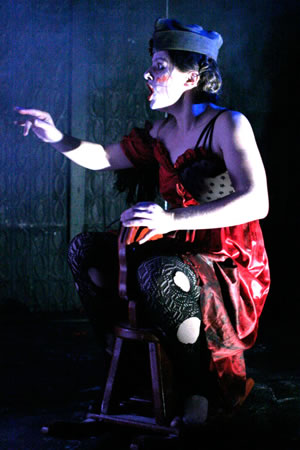 …special accolades must be paid to Wiesner, whose portrayal of Marie the simpleton is absolutely stunning
– Scotty Zacher on First Ladies by Werner Schwab
"The divine Wiesner leads the bizarre happenings in this wacky world"
-Katy Walsh on The Balcony