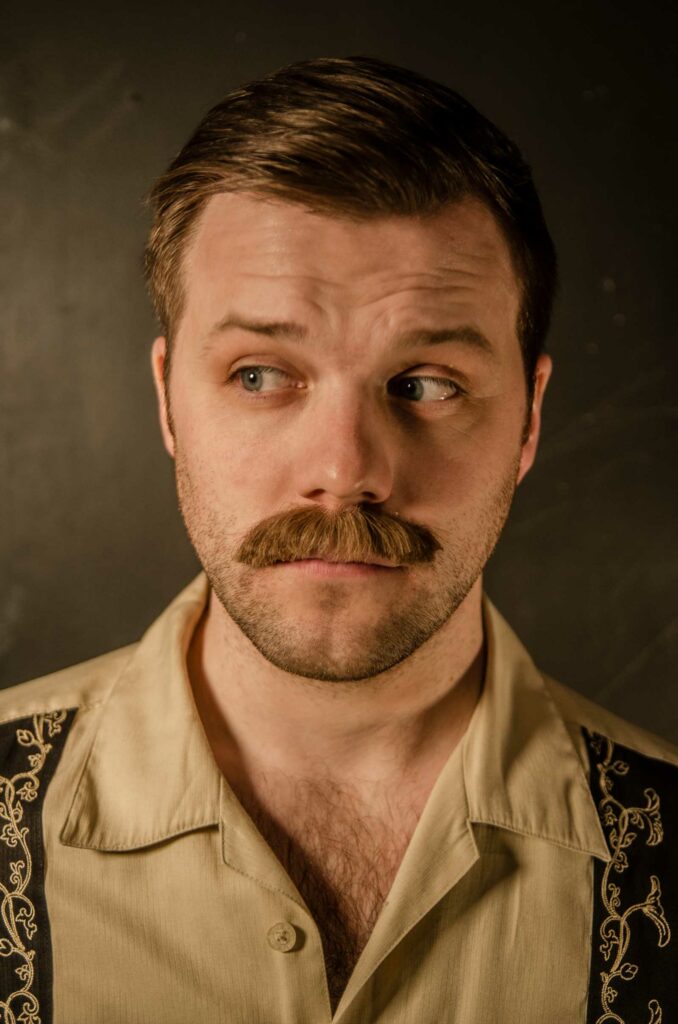 Acting
Decomposed Theatre, Episode 3
Tango 
The Killer

Sad Happy Sucker (Trap Open)

There is No Power for the Electric Chair (Trap Open)
Logan Hulick (he/him/his) has enjoyed being a part of the Trap Door family since 2017. Logan has acting theatre credits with Trap Door Theatre, Rose Valley Theatre Group, The Right Brain Project, The Agency Theatre Collective, Level 11 Theatre and Otherworld Theatre. Film/television credits include Chicago P.D. (Season 5), The Mix (Flashpoint Chicago), Her Mind In Pieces (Palm Street Films), and Fertile Myrtle (Potencia LLC).
Utterly committed performances from a standout cast and a crudely painted set of backgrounds on rollers—between which characters keep disappearing—make the instability under which these people live palpable.
Dmitry Samarov, Chicago Reader (about Tango)
Hulick's convict is a cruel and erudite manipulator who mostly seems amused by the execution's reactions.
Jacob Davis, Around the Town Chicago (about There is No Power for the Electric Chair)
The convict is a too-smart trickster god played by Logan Hulick. Hulick's delightfully unnerving smart-ass aside, it's essentially a performance of Socratic dialogue about authority and politics.
Persephone Jones, Newcity Stage (about There is No Power for the Electric Chair)