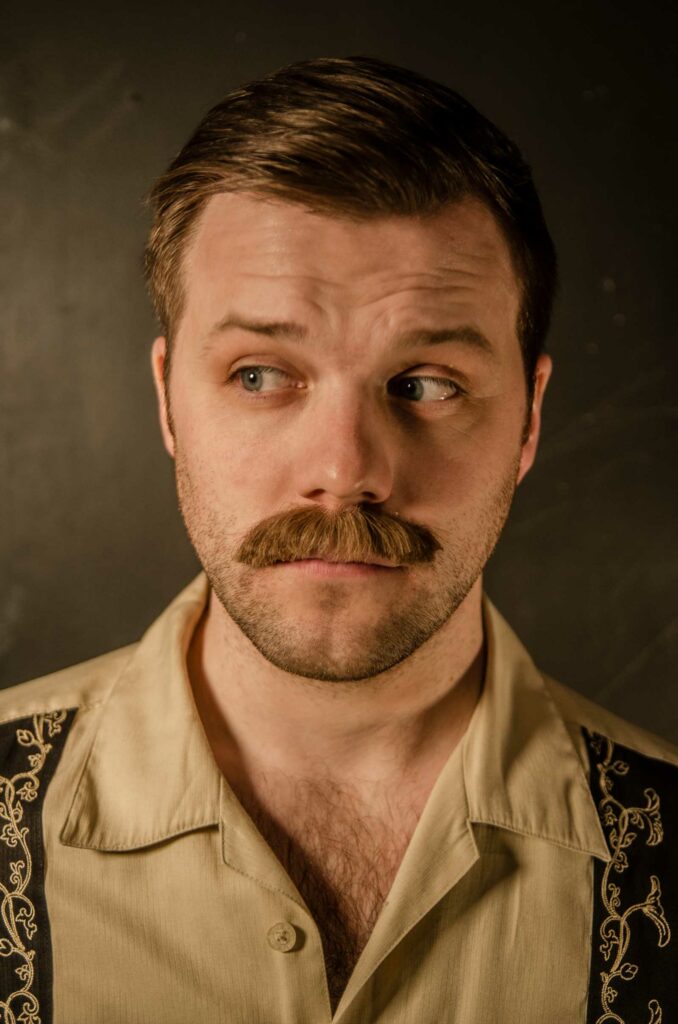 Acting
Decomposed Theatre, Episode 3
Eddie / Tango 
Clochard/Ensemble / The Killer

 Doctor / Sad Happy Sucker (Trap Open)

Convict / There is No Power for the Electric Chair (Trap Open)
Ensemble member Logan Hulick (he/him/his) has been a company with Trap Door since 2021. He has Bachelor's degree from the University of Wisconsin-Madison and is also a graduate from the Second City Conservatory. He is originally from Rockford, Illinois.
Hulick's favorite line from a Trap Door production:
"What do you see resting on the bridge of my nose? Glasses. Exactly. And do you know why? Because I'm doctor. I had to earn these glasses. They don't just hand these glasses out to any old bozo… No. I passed the test, man. And I got the glasses to prove it." – The Doctor, Sad Happy Sucker (Trap Open)
Utterly committed performances from a standout cast and a crudely painted set of backgrounds on rollers—between which characters keep disappearing—make the instability under which these people live palpable (Tango).
Dmitry Samarov, Chicago Reader 
Hulick's convict is a cruel and erudite manipulator who mostly seems amused by the execution's reactions.
Jacob Davis, Around The Town Chicago
The convict is a too-smart trickster god played by Logan Hulick. Hulick's delightfully unnerving smart-ass aside, it's essentially a performance of Socratic dialogue about authority and politics.
Persephone Jones, NewCity Stage