Trap Door, the First 25 Seasons
25th Anniversary Commemorative Book of the one and only, Trap Door Theatre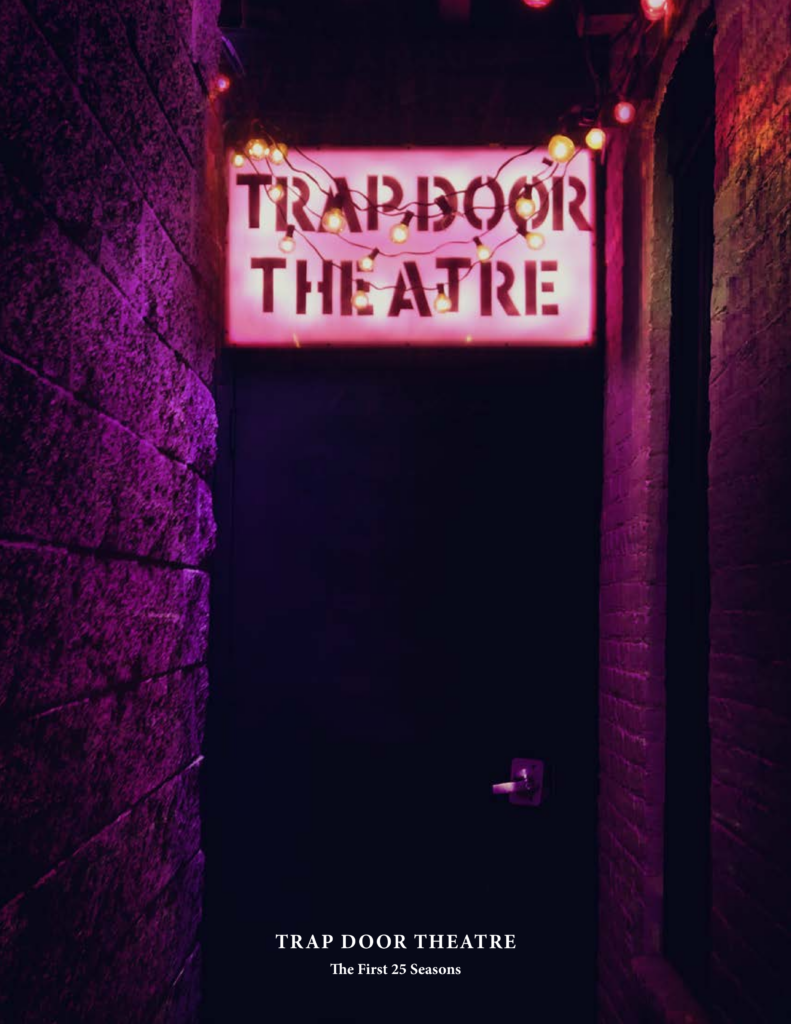 Need some Holiday Gift ideas?
Pre-Order Trap Door Anniversary Books on sale now!
Enjoy the past while supporting the future.
25 years for $25
Including beautiful photography and artwork from the past 25 seasons
Created by resident graphic designer Michal Janicki.
A highlight under the tree for your Trap Door fans.
All profits will go to support Trap Door Theatre's re-opening and its upcoming seasons.
Please note: allow 1-2 weeks delivery from time of order. + $5 shipping cost.