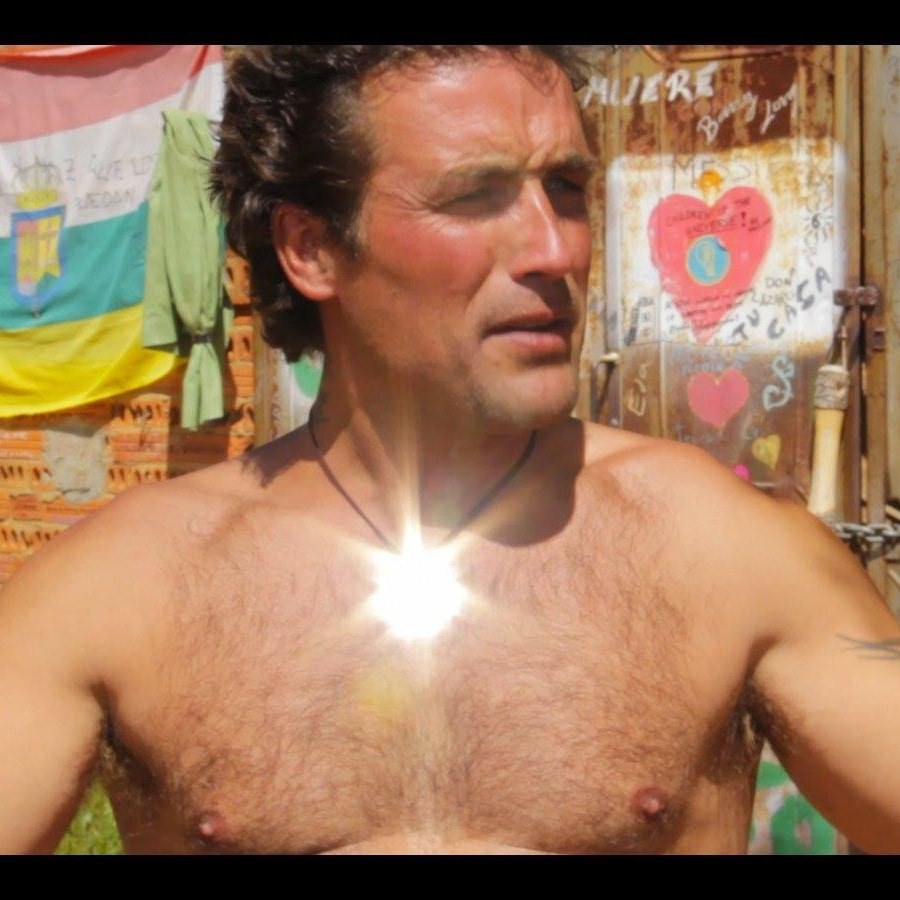 Follow House of Gods on Facebook:
Like our lives, the House of Gods keeps changing
Trap Door's First Feature Film – a documentary conceived and directed by director Beata Pilch with filmmakers Michael Garvey and David Holcombe.
Trap Door Productions has ventured out of the theatre with company members cinematographer/editor, David Holcombe and Michael Garvey into the great outdoors to make a film documentary called, "The House of Gods", based on the experience of  meeting a very special man on the  Camino de Santiago de Campostela; a hiking trail going across Northern Spain.
The 'camino' is a thousand year old pilgrimage that calls to millions of people from every walk of life from all over the world to walk hundreds of miles in the great outdoors on a 'pilgrimage' in  search of something deeper inside of themselves.  David Vidal is one these 'pilgrims'. And his life pilgrimage has inspired us to share his story and his simple, but timely message with the rest of the world: to share. Share. Share everything with everyone.
The House of Gods is the story of one man, who in his struggle to understand himself and his purpose in this existence chooses to walk away from a demanding businessman's life in a bustling, crowded cosmopolitan city and follow the camino… to the House of Gods, an abandoned sheep barn on the path of the Camino de Santiago. Meet David Vidal, the man who walked away and now lives outside the locked barn, 2 km east of a small village called, San Justo de la Vega, in blazing summers and harsh winters for the past 10 years. He has given up his former life as a consumer/capitalist to live outdoors,  reconnect with nature and devote himself to serving the pilgrims in need of a little bit of rest and recuperation in paradise
– the House of Gods.
David Vidal has created a heavenly refuge in this increasingly fast, crowded and  dangerous world. We could all use to find a place of peace.  And La Casa de los Dioses is one place on earth that offers this unique and magical experience for every passerby…
David greets each weary  pilgrim personally, helping you take off your pack, bringing you water and treating you as a God, sharing from his cart of fruits, juices, biscuits, coffee and teas for nothing in return. Just rest.  He touches each  in pilgrim in a magical way that reminds us that there is more to life than the daily grind and that you are capable of doing anything you choose to do. "Todo es posible".
In this time, so many people are in search of a different way and deeper meaning.  Perhaps a stop at the House of Gods will help them find the way by receiving David's humble, simple, age-old message of "sharing and love".
We hope you will help us share this vital message and watch our film.
Having walked the camino four times herself,  Trap Door's Artistic Director Beata Pilch has become a huge fan and highly recommends this adventure for anyone in need of experiencing something magical in their lives to help them find their way….
Buen Camino! Buena vida!