TRAP DOOR THEATRE PRESENTS
Decomposed Theatre
Written by Matei Vişniec
Translated by Jozefina Komporaly
EPISODE 5
CAST
Maryam Abdi, Venice Averyheart, Natara Easter, Miguel Long, David Lovejoy, Robin Minkens, Emily Nichelson, Ruben Nicolaescu, Tia Pinson, Matty Robinson
CREW
Director: Nicole Wiesner
Assistant Director: Miguel Long
Composer: Danny Rockett
Lighting: Richard Norwoord
Costumes: Rachel Sypniewski
Makeup: Zsofia Ötvös
Choreography: Miguel Long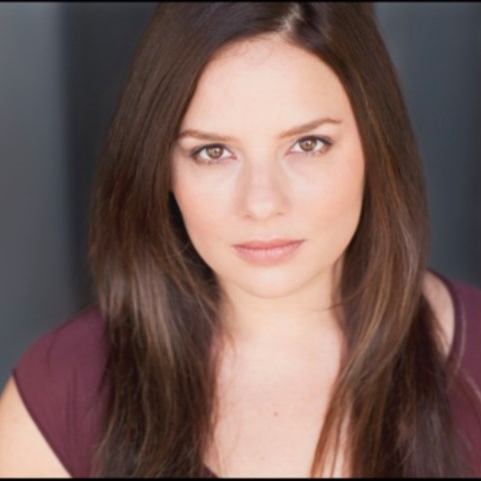 Nicole Wiesner (she/her) joined the Trap ensemble in 1999 and currently serves as the Managing Director. Her directing credits for the company include Minna, The Fairytale Lives of Russian Girls, Phèdre, Monsieur D'Eon is a Woman, The Old Woman Broods, and The White Plague. Some of her favorite Trap acting credits include First Ladies (dir. Zeljko Djukic, Joseph Jefferson Citation: Outstanding Actress); OVERWEIGHT, unimportant: MISSHAPE (dir. Yasen Peyankov); and the title roles in The Bitter Tears of Petra Von Kant; Nana (dir. Beata Pilch) and Alice in Bed. (Director Dado). Regionally, she has appeared at the Goodman Theatre in 2666, directed by Robert Falls and Seth Bockley; Shining City directed by Robert Falls; and Passion Play, directed by Mark Wing-Davy (After Dark Award, Outstanding Performance), at Steppenwolf Theatre in The Book Thief (dir. Hallie Gordon), South of Settling (dir. Adam Goldstein) and Dublin Carol (Dir. Amy Morton); as well as Lookingglass Theatre, Court Theatre, Next Theatre, Yale Repertory Theatre, Huntington Theatre, Epic Theatre.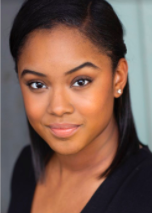 Natara Easter (she/her/hers), Brainwasher, is delighted to be a part of Trap Door Theatre's Decomposed. Her previous stage work includes Lipstick Lobotomy ( dir. Kate Hendrickson),  Reality Theatre ( dir. Emily Lotspeich), Comfort Stew (dir. Cheryl Lynn Bruce); The Devil's Disciple ( dir. Robert Scogin); The Children's Hour ( dir. Steven Dykes); The Penelopiad ( dir. AJ Ware); Almost Maine ( dir. Jessica Valaincourt).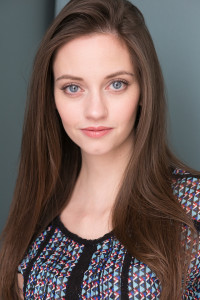 Emily Nichelson (she/her/hers) has been a member of the Trap Door community since 2015. She has appeared onstage in eight productions, including the 2018 European Tour of The Occidental Express. She has also worked as the assistant hair and makeup designer for Lipstick Lobotomy. Emily also serves as the Director of Development at Red Tape Theatre.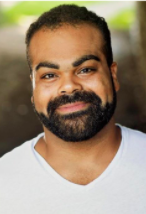 Miguel Long (he/him/his), a company member of trap door, is excited bring upon the end of it all in Decomposed. having previously worked as the AD and choreographer of Lipstick Lobotomy. His werk was also seen in The White Plague, Childhood Beauty, The Old Woman Broods and Monsieur D'Eon is a Woman.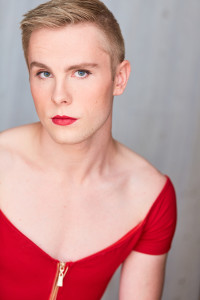 David Lovejoy (Ze/Hir/Hirs) is thrilled to be working on this exciting and ambitious virtual production with Trap Door! David is an ensemble member at Trap Door Theatre, and also the Social Media Manager, Donor Relations Manager, and Box Office Manager. At Trap Door, ze has appeared in Monsieur d'Eon is a Woman, Old Woman Broods, Childhood Beauty, and The Killer. Other stage credits include King Lear (Redtwist Theatre); Lessons (Passage Theatre), and The Totalitarians (Chimera Ensemble). Ze received a BA from UChicago in Absurdist Theatre, and is a graduate of the School at Steppenwolf and the Academy at Black Box. 
David is represented by Shirley Hamilton Talent. For more information about David, visit www.davidblovejoy.com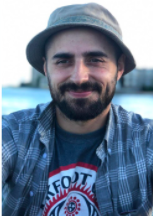 Ruben Nicolaescu (he/him/his) was born in Timisoara, Romania. He immigrated to the US as an infant and was raised in Chicago in a family of 11. Ruben's first experience with theatre was playing Creon in Medea in his high school drama class. It was through this process that he grew an immense appreciation for the theatre and working together with a team. Ruben didn't continue in the actor's path, but has since forged his own unique journey in the arts with his quirky group of thespians. Ruben is honored to be a part of Trap Door's Decomposed Theatre project.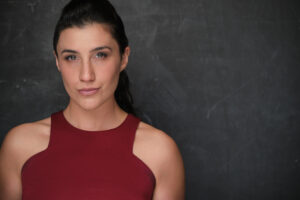 Maryam Abdi (she/her/hers) is eager to be a part of this wild zoom Decomposed Theatre project with her homebase theatre company, Trap Door Theatre, and her quarantine crew of creatives.  Recent credits include: George Fox University Zoom Theatre, Nadia in The Hijabis,  The Gift Theatre, Laura/Bridesmaid in Kentucky (Jeff Award-Nominated), Firebrand Theatre, Barker/Ensemble in The Queen of the Mist (Jeff Award-Nominated); Pioneer Theatre (UT), Alais in Lion in Winter; Trap Door Theatre, Jane Fonda in Childhood Beauty, Into the Empty Sky (Jeff Award-Nominated), and Monsieur d'Eon is a Woman (Jeff Award-Nominated); Windy City Performs, Wicked Witch in the Wizard of Oz; Red Tape Theatre, Nanna in Round Heads and Pointed Heads (Jeff Award-Nominated); Remy Bumppo Theatre U/S in Frankenstein; Abdi is also an ensemble member with Red Tape Theatre and an associate ensemble member with Trap Door Theatre. Abdi is an alumnus of the University of Evansville, where she double majored in Theatre & French. She is proudly represented by DDO Artist's Agency.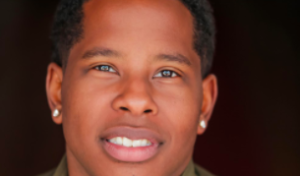 Matty Robinson (he/him/his) is an avid storyteller and a stand up comic who has performed across Chicago and Thailand. As an actor he seen in Comedy Central's South Side, as well as, Urban Theater Company's World Premiere of 'Back in the Day: An 80's House Dansical' as Carlos. He is an artistic associate with Oak Park Festival Theatre and was in their productions of I & You, A Dickens Carol, The African Company Presents Richard III, and The Taming of the Shrew. He has also performed with Boho, Steppenwolf, The Raven, The Annoyance, iO, Second City and CiC theatres. Follow @Mattydor11 on Instagram for more updates.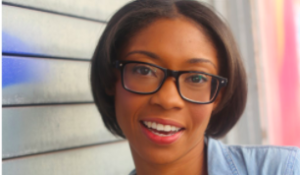 Tia Pinson (she/her/hers) is a Flint, MI Native who wishes to spread light, love and compassion through art. As a teaching artist who graduated from Western Michigan University's Theatre program with a degree in Music Theatre Performance, she continues to search for ways to encourage underprivileged youth to find their way creatively. She has been seen on various stages during her time in Chicago, including Filament Theatre and Emerald City Theatre.
Robin Minkens (she/her/hers) is grateful for her theatrical experiences in the Chicago community. Since graduating with a B.F.A  in acting (2017), she has had the privilege  of acting in Trapdoor's: The White Plague, ALAS, and the most two recent virtual showings of Decomposed theatre. She hopes to inspire others to peruse their goals with courage and resilience! Some of her favorite credits include, Countess Dracula (Countess Dracula), Trestle at Pope Lick Creek (Gin Chance), and a devised production of The yellow wallpaper (protagonist). She looks forward to diving deeper into this community to help tell important stories. Thank you to Trap Door Theatre for this opportunity and to everyone involved in this production. She wants to give a special thanks to her family and friends.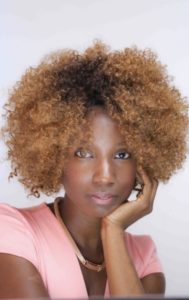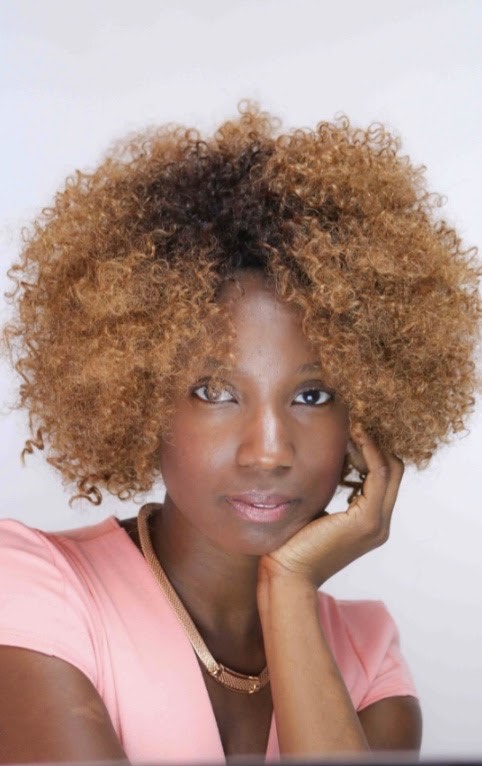 Venice Averyheart  (she/her/hers) A native of Chicago, Venice made her debut with Trap Door Theatre last winter in Karel Capek's The White Plague directed by Nicole Wiesner. As a new ensemble member with Trap, her recent performances have included Alas directed by Michael Mejia and Matei Visniec's Decomposed Theatre with International Voices Project directed by Josiah Davis. She's a fruit enthusiast and a lover of teas and chocolate!