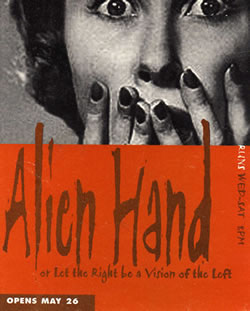 Cast: Sean Marlow, Beata Pilch, Sarah Taylor, Danny Belrose, Gary Sugarman, Chris DeMaria, and Bob Rokos.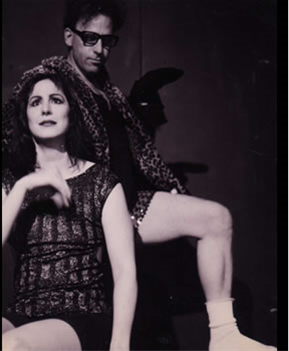 Playwright
Moss Hart is one of the most successful U.S. playwrights of the 20th century. At 17 Hart obtained a job as office boy for the theatrical producer Augustus Pitou. He wrote his first play at 18, but it was a flop. He then worked as director of amateur theatre groups, spending his summers as entertainment director of vacation resorts in the Catskills, known in the theatrical world as "the borscht circuit." In 1929 he wrote the first draft of Once in a Lifetime, a satire on Hollywood that became a hit the following year, after its exuberant humour had been tempered by the sardonic skill of George S. Kaufman. Hart then wrote books for musicals for Irving Berlin and Cole Porter; but until 1941 he continued to work with Kaufman, a collaboration that produced such popular comedies as You Can't Take It with You (1936) and The Man Who Came to Dinner (1939). His success continued with his musical play Lady in the Dark, which he himself directed in 1941. Among other plays he directed was the long-running My Fair Lady (1956). In 1959 he published Act One, the story of his theatrical apprenticeship.
Stage Manager: Betsy Spess / Lighting Design: Richard Norwood / Set Design: Catherine Sullivan Costume Design: Catherine Sullivan & Beata Pilch / Sound Design: Bob Rokos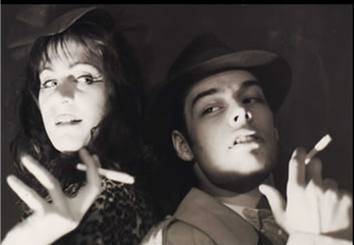 …the creativity, quality, and intelligence of Alien Hand's performance and design affirms Trap Door's place at the forefront of the Chicago fringe theatre scene
Albert Williams, Chicago Reader
Director
Catherine Sullivan has written, directed, and designed work for film, video and theatre for the past fifteen years. Catherine Sullivan has exhibited at venues nationally including the Whitney Museum of American Art, New York; The Walker Art Center, Minneapolis; The Renaissance Society, Chicago; and internationally at venues including Tate Modern, London; Centre Pompidou, Paris, and Volksbühne, Berlin. She is represented in the United States by Metro Pictures Gallery in New York, and Richard Telles Fine Art in Los Angeles, and in Europe by Galerie Catherine Bastide, Brussels, Galerie Christian Nagel, Berlin, and Galeria Gio Marconi, Milan. Projects range from work with film, video, installation to live theatre. She holds a BFA in acting from California Institute of the Arts, and a MFA in Fine Art from Art Center College of Design.