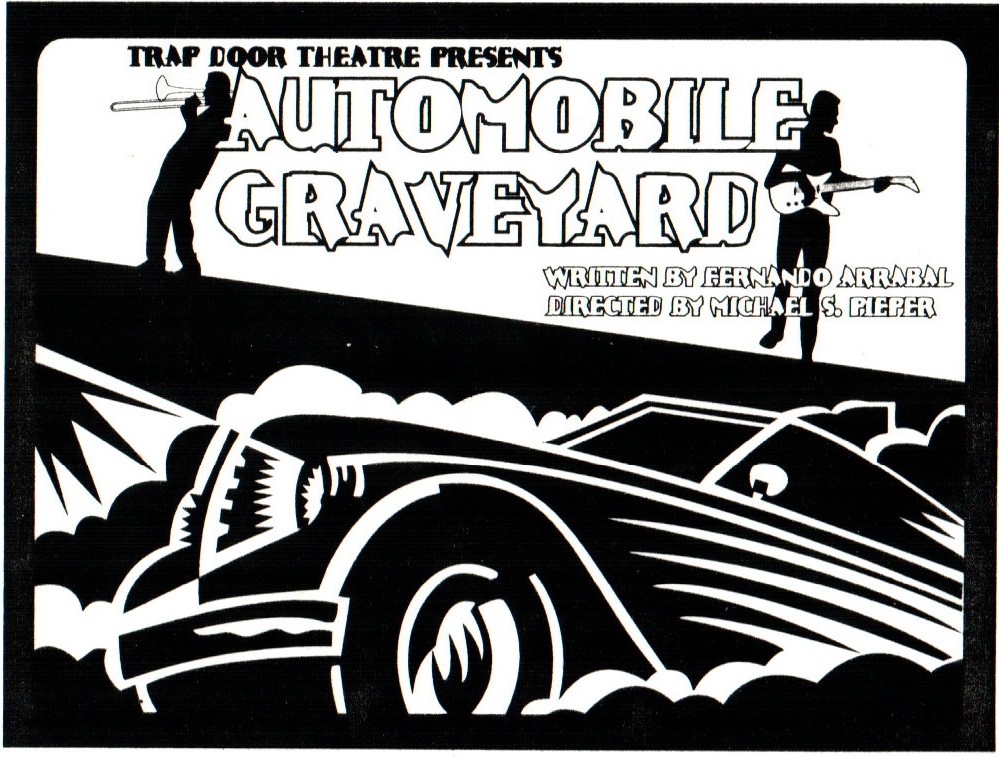 Cast: Tom Bateman, Danny Belrose, Kevin Byrne, Peter Esposito, Jeff Kain, Judy Loyd, Michael McEvoy, Beata Pilch, Garrett Prejean, Bob Rokos, Devon Schumacher and Nicole Wiesner.
Playwright
Fernando Arrabal was born in Melilla (Spanish Morocco) on August 11, 1932, shortly before war was to tear his country apart. His father, an officer of the Spanish army, was sentenced to death at the beginning of the war for being opposed to the military coup. He was imprisoned by Franco, and escaped on November 4, 1941 and disappeared forever. Fernando Arrabal was brought up by his mother in a rigidly Catholic atmosphere. Now a voluntary exile from Spain, he has lived in Paris since 1955 and writing in French, he has emerged as one of Europe's front-rank dramatists. He has published 12 novels, nearly 70 plays, and epistles. He has directed 7 full-length films and founded the "Panic Movement" in 1962. Although he is one of the most controversial writers of his time, he has received many international prizes and distinctions.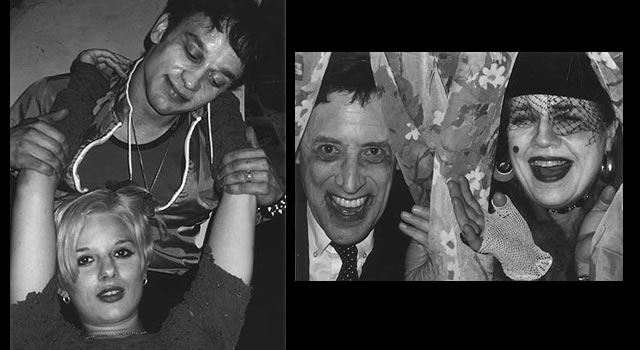 Stage Manager: Erica Berger / Lighting Design: Richard Norwood / Set Design: Michael S. Pieper / Costume Design: Beata Pilch / Graphic Design: Alex Present
Automobile Graveyard

Written by Fernando Arrabal
Translated by Tom and Helen Gary Bishop
Directed by Michael S. Pieper
October 2001
A trio of musicians fleeing from the law seek refuge in an automobile junkyard.
Director Pieper balances just the right notes of rawness and loveliness, shock and irony, allowing this provocative play to get under your skin without irritating. One of the top 5 shows to see in Chicago"
Kate Zambreno, New York City Review
The fact that the AUTOMOBILE GRAVEYARD stands up to the ravages of time and to comparison with Beckett is a tribute to Trap Door Theatre's flawless production and Michael S. Pieper's direction and set design.
Kelly Kleiman, Chicago Reader
Beata Pilch (who gives a terrific vanity-free performance) has worked costuming wonders with a few bolts of red cloth and some spangles, making Nicole Wiesner as Dila look irresistible.
Kelly Kleiman, Chicago Reader
Under Pieper's sure-footed direction, Trap Door's cast (featuring the ubiquitous but effective Danny Belrose) throws itself into this depiction of human agony with its usual abandon. There are few isolated, overblown moments when performers unwisely lapse into archetype. But if you are into this kind of twisted thing, you had better snag a spot on the Trap Door floor for a no-holds-barred look at the barren remains of the world's technological nightmare.
Chris Jones, Chicago Tribune
Director
Michael S. Pieper has been developing and teaching his method of acting in the Midwest and west coast since 1988. Michael headed up the Acting Program at the Second City Training Center for the last 22 years. He received his Masters of Fine Arts in Directing from the United States International University of San Diego where he also was on the faculty for eight years. He was the Artistic Director of the North Coast Conservatory Theatre in San Diego, the Resident Director/Artistic Associate at the Trap Door Theatre and Artistic Director of the Boxer Rebellion Theatre, both in Chicago. Michael has directed over 98 productions and acted in over 40 productions.