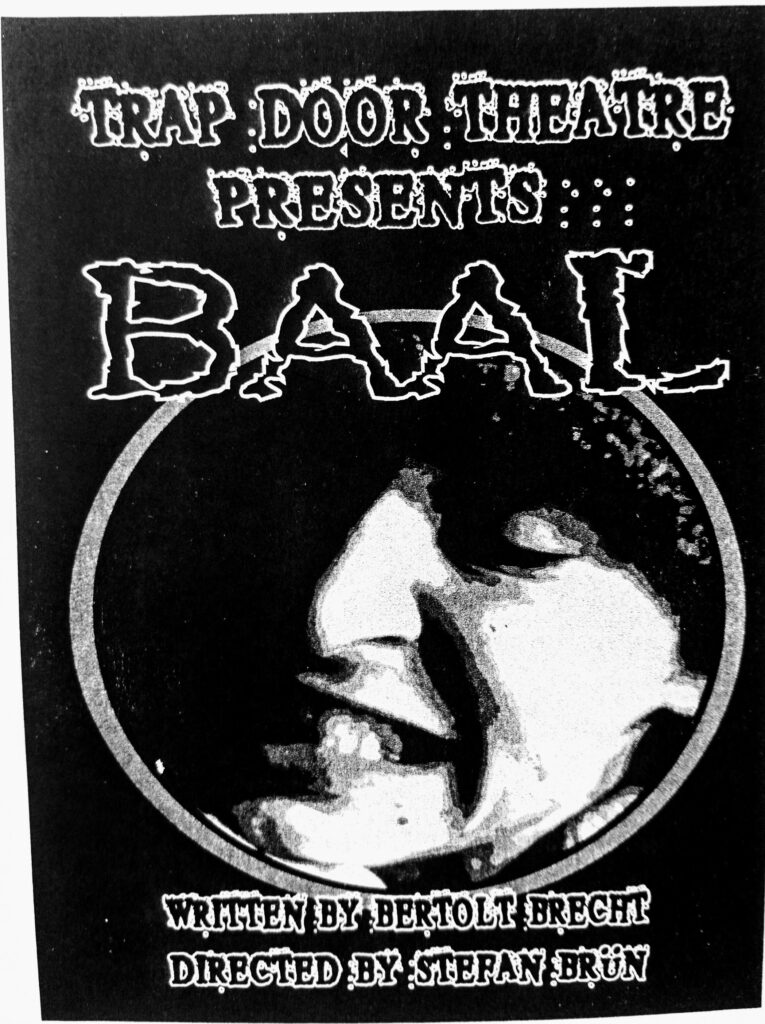 Cast: Sharon Gopfert, Kristie Hassinger, Tony Macaluso, Michael Matthews, Culley Orion, Beata Pilch, Alex Present,  Megan Rogers and Nicole Wiesner.
Playwright
Jeffrey M. Jones is an American playwright and author. He has most recently written J.P. Morgan Saves the Nation, a site specific musical. He has also written a series of plays called Crazy Plays, Puss-in-Boots, The Confessions of a Dopefiend, 70 Scenes of Halloween, Nightcoil, and The Fortress of Solitude.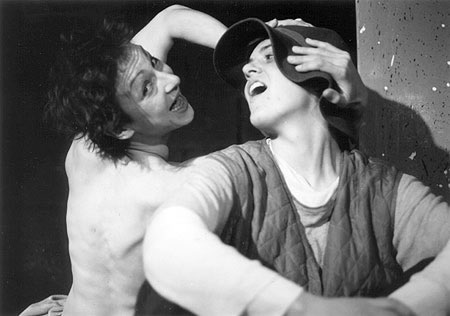 Stage Manager: Michael McEvoy / Lighting Design: Richard Norwood / Set Design: Michael S. Pieper & Stefan Brun / Costume Design: Imma Curl / Graphic Design: Alex Present
Baal

Written by Bertolt Brecht
Directed by Stefan Brun
November 15 – December 16, 2000

In several pungent scenes, we follow Baal, the poet and star, as he destroys first his career, then one lover after another, then his reputation as a human, and finally himself. All in the name of " Authentic Experience!"
Trap Door's take is [as] weirdly unsettling as Brecht would have liked it.
Kate Zambreno, NewCity Review
Director
Stefan Brun has been directing plays, working with performers and with playwrights for over 20 years. His work has been in Chicago, as one of the founders of the Prop Theatre and The National New Plays Network, as well as in Germany where he has been resident at theatres in Frankfurt, Main and Bonn. He studied at Columbia. Later at the Berliner Ensemble in Berlin and with Peter Stein and Robert Wilson at the Berliner Schaubuhne.