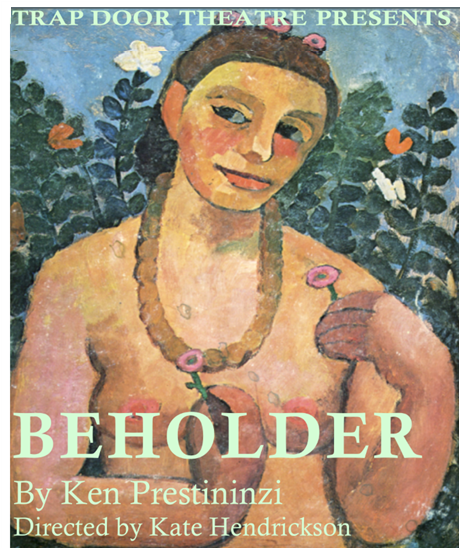 Cast: Jason Huysman, John Kahara, Judy Loyd, Kristen Williams, and Betsy Zajk.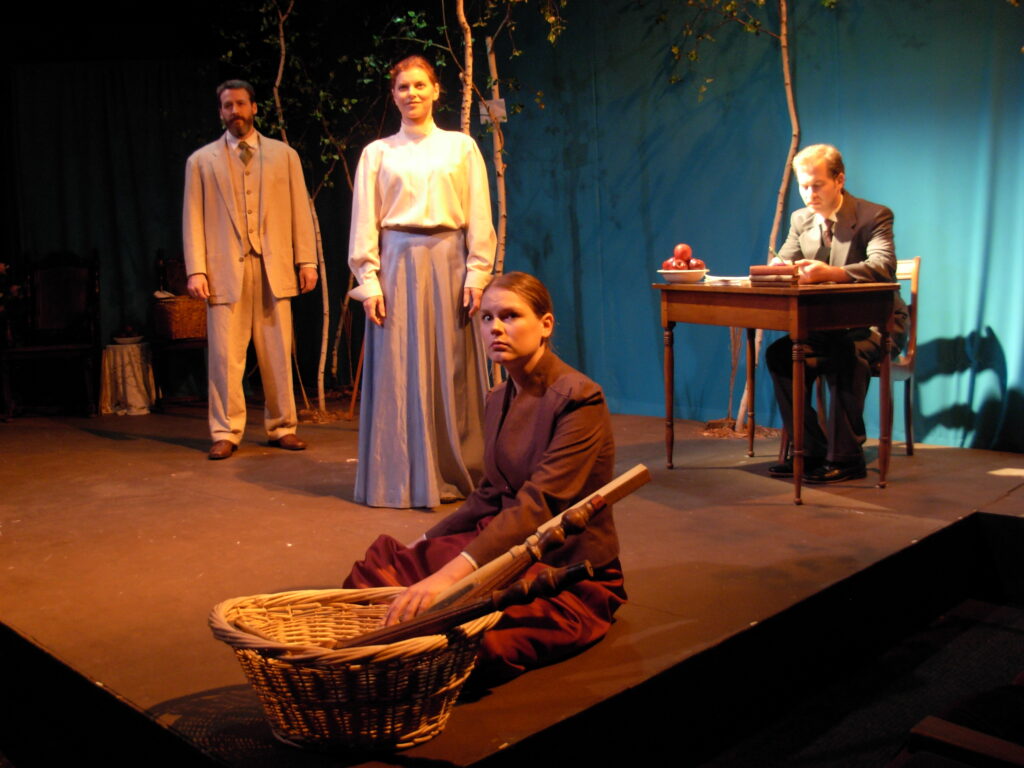 Playwright
Ken Prestininzi is an American playwright, director, and dramaturg. He is Associate Artistic Director of the Brown/Trinity Playwrights Repertory Theatre. His existential extravaganza play, AmeriKafka, was produced by Trap Door Theatre. He is also the author of the musicals Favorite of the King, Pe'er Flynt, and Ariadne as well as the plays The Burger Girl Jingle, The Hole, and Kept.
Director
Resident Director Kate Hendrikson specializes in premiering new plays by radical American playwrights, and has been a Trap Door company member since 2005. Kate is a Chicago native and a graduate of Bennington College. In addition to her work with Trap Door Kate has directed for Chicago Dramatists, Red Tape, Link's Hall Physical Fest, Pivot Arts, and the International Voices Project. She is also a teaching artist with Urban Gateways.
Beholder
Written by Ken Prestininzi
Directed by Kate Hendrickson
May 15 – June 21, 2008

Joseph Jefferson Award for "Best New Work"
& Nomination for "Best Actress in a Lead Role" – Betsy Zajko

Winner of Gay Chicago Magazine's After Dark Award for "Incidental Music"
Beholder is drawn from the notebooks and letters of painter Paula Modersohn-Becker and her friend, poet Rainer Maria Rilke. The script also takes inspiration from Rilke's poem about Paula, entitled "Requiem for a Friend".
Elegant. Poetic. Archetypal. Fluid. Surreal. Luscious. Highly recommended.
Justin Hayford, Chicago Reader
Wonderfully evocative! A protofeminist tale that also delves deeply into the push-pull of an artist's psyche… Prestininzi's play is as poetic, emotionally fraught and unresolved as the lives of its fascinating (and perfectly neurotic) characters. Betsy Zajko [gives] a wonderfully unpredictable, volatile, self-testing performance that perfectly echoes her character. Directed by Kate Hendrickson with great sensitivity and a sense of true emotional wildness, the production is as beautiful and richly haunted as a Modersohn-Becker painting.
Hedy Weiss, Chicago Sun-times
Highly recommended! Top five shows to see!
Monica Westin, New City Chicago
A fluid and poetic voice… Prestininzi gives us the living texture behind the canvas.
Kerry Reid,Chicago Tribune
Bold and beguiling! A fierce, brassy, and thoroughly convincing portrait of a true revolutionary. Strong performances and crisp mercifully humorous writing make this uncompromising play a taste worth cultivating.
Time Out Chicago
An exceptionally wonderful world premiere. Beautifully voyeuristic and dramatically intimate. Filled with breathtaking observations on art and love, this is as much a portrait of the artist in general as it is a specific rendering of Paula Modersohn-Becker's life and work. Betsy Zajko and Kristen Williams Smith have magnificent chemistry together, as Paula and her friend Clara Rilke-Westhoff respectively. Judy Loyd delivers Anna Dreeban, model for and friend to Paula, with subtle comic timing and commanding presence. Alison Chesley's original musical composition is exquisite. Trap Door Theatre continues to exemplify extraordinary and curious lives with this compelling and unique production
Venus Zarris, Gay Chicago Magazine
Assistant Director: Emily Lotspeich / Set Design: Kate Hendrickson, Emily Lotspeich & Ewelina Dobiesz / Original Music: Alison Chesley aka Helen Money /  Costume Design: Kate Hendrickson & Beata Pilch / Lighting Design: Gina Patterson / Graphic Design: Michal Janicki / Stage Manager: Andrew Luckenbill / Assistant Stage Manager: Amber Lageman