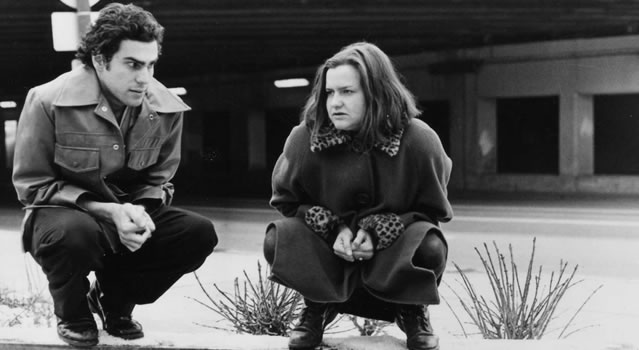 Cast: Ben Byer and Beata Pilch
Director
Daniel Taube a proud member of The Dramatists Guild, Dan has spent the last 30 years teaching, directing, producing, acting and writing in Professional and Educational Theatre. Including directing two productions at Trap Door Theatre, Leonard Melfi's Birdbath and Dario Fo's Orgasmo Adulto Escapes from the Zoo. A graduate of New York University, he received his BFA in Acting from NYU's Tisch School of the Arts. Also a graduate of DePaul University, he received his MFA in Directing from DePaul University's The Theatre School. He was the recipient of the M.E.H. Lewis Scholarship at Chicago Dramatists in 2019 and became a Network Playwright there. As an emerging writer he has had readings produced by Chicago Dramatists Workshop, Play Readings with Friends, Act Your Page, Naked Angels Theatre Company and Equity Library Theatre of NY.
Birdbath
Written by Leonard Melfi
Directed by Daniel Taube
Opened December 1994
This one act play, originally performed by Theatre Genesis at St. Marks Church in-the-Bowary, New York in 1965, introduces us to two seemingly different individuals – Velma, a strangely nervous young waitress and Frankie, a struggling but talented poet. As these two misfits meet and reveal themselves to each other we learn of the young girl's dark and horrifying secret born from the need for family, companionship and the eternal yearning for caviar and coffeecake.
This production displays a promise of fresh talent and good things to come
Mary Shen Barnidge, The Windy City Times
Director Daniel Taube nicley builds this clumsy romance to a harrowing end.
Lawrence Bommer, Chicago Tribune
Playwright
Leonard Melfi (February 21, 1932 – October 28, 2001) was an American playwright and actor whose work has been widely produced on the American stage. His plays tended to portray social outcasts with dark secrets spontaneously revealed in moments of great anxiety. He was among the most prominent artists making experimental theatre at the beginnings of the off-off-Broadway movement in the 1960s. Altogether, Melfi wrote over 70 plays during his lifetime.