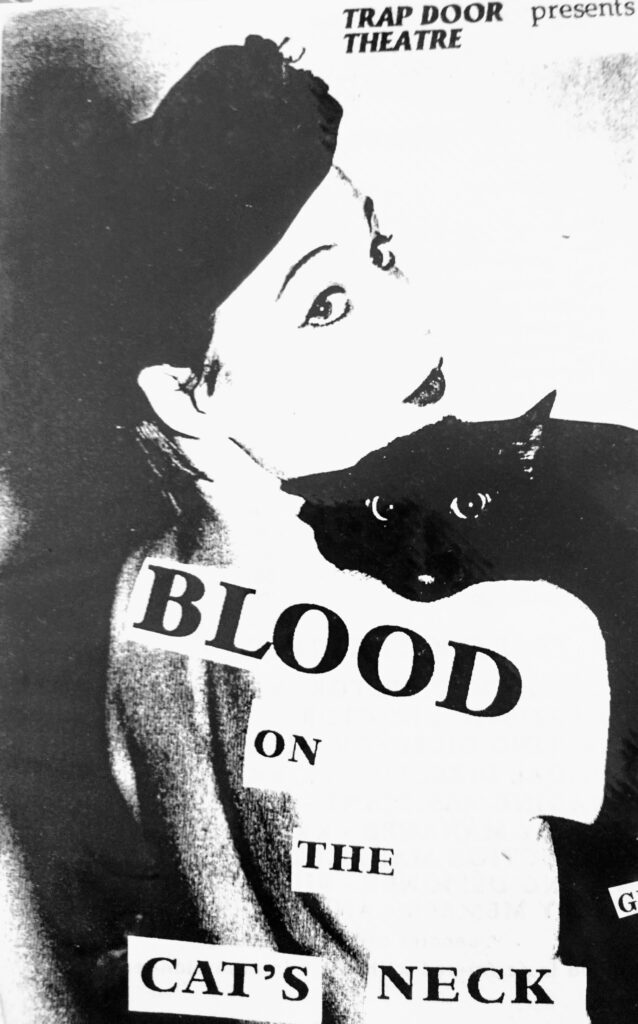 Cast: Beata Pilch, Sean Marlow, Kristie Hassinger, Summer Chance, Eileen James, Valentine Miele, Michael Garvey, Bob Rusch, Tony Fernandez, Brad Harbaugh, Linda Balaban, Christine Gatto, Krishna LeFan, Chuck Raucci, Vito Vittore, Dalia Zatkin, Lyle Skosey, Lisa Hunter, Eileen James, Circus Szalewski and Aaron Viera.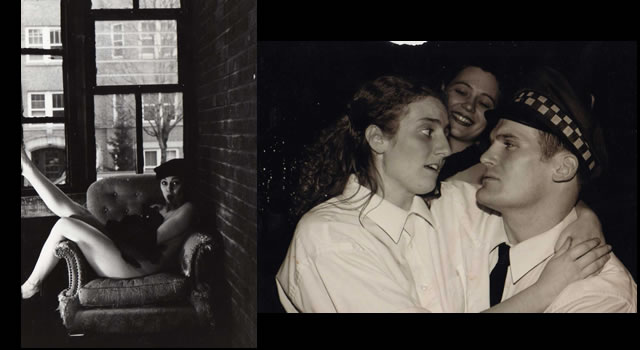 Playwright
Rainer-Werner Fassbinder was best known for his powerful, offbeat, messy films. He made forty films by the time he died of a drug overdose at thirty six. He began his work in the theatre in the late sixties, as a twenty-two year old. He acted, directed, (loosely) adapted classics by Buchner, Goethe, Sophocles, Goldoni and others, wrote several of his own plays, and in a few years emerged as the leader of a group of performers who worked with him until his death in 1982. Fassbinder's plays, like the films, are about varieties of alienation. The images Fassbinder created for the stage, and in films, linger as grotesque and brutal, possessing a strange, improbable truth…In a way, Fassbinder made a career out of despair-selling his own and others' misery in endless variations, operating according to a system he did not create. Other works included in his controversial anti-theater plays are: Bremen Freedom, Blood on the Cat's Neck, Katzelmacher, and The Bitter Tears of Petra von Kant.
Stage Manager & Assistant Director: Karolyn Shapiro / Lighting Design: Richard Norwood
Blood on the Cat's Neck

Written by Rainer Werner Fassbinder
Translated by Denis Calandra
Directed by Andrew Cooper Wasser
Opened May 1996
Performed at the New Mercury Theatre in summer 1996
"Critic's Choice" from The Chicago Reader
The exploring, naked, alien, Phoebe Zeitgeist studies human democracy through encounters with earthly inhabitants.Travel along with Phoebe as she sinks her teeth into a cast of lovers, models, butchers, teachers, soldiers and girls.
Rainer Werner Fassbinder's darkly sarcastic, gloriously messy absurdist play about an alien named Phoebe Zeitgeist who comes into the world naked and guileless and learns to play all our dangerous games … in the six months since it opened, this production has only gotten tighter and better and the overall effect richer and stronger.
Jack Helbig, The Chicago Reader
Director
Andrew Cooper Wasser was an American actor who worked in television for most of his Hollywood career. Wasser marked his early career with roles in the comedy Cold Dog Soup (1989) with Frank Whaley, Beverly Hills 90210 (Fox, 1990-2000) and ER (NBC, 1994-2009). Then he acted on the series Buffy the Vampire Slayer (1996-2003), Charmed (Warner Bros. Television Network, 1998-2006) and Grounded For Life (2000-05). He also appeared in L.A. Dragnet (2002-04) and Huff (2004-06). More recently, Wasser acted on My Name is Earl (NBC, 2005-09). Currently he is a Marriage and Family Therapist based out of Santa Monica, California.