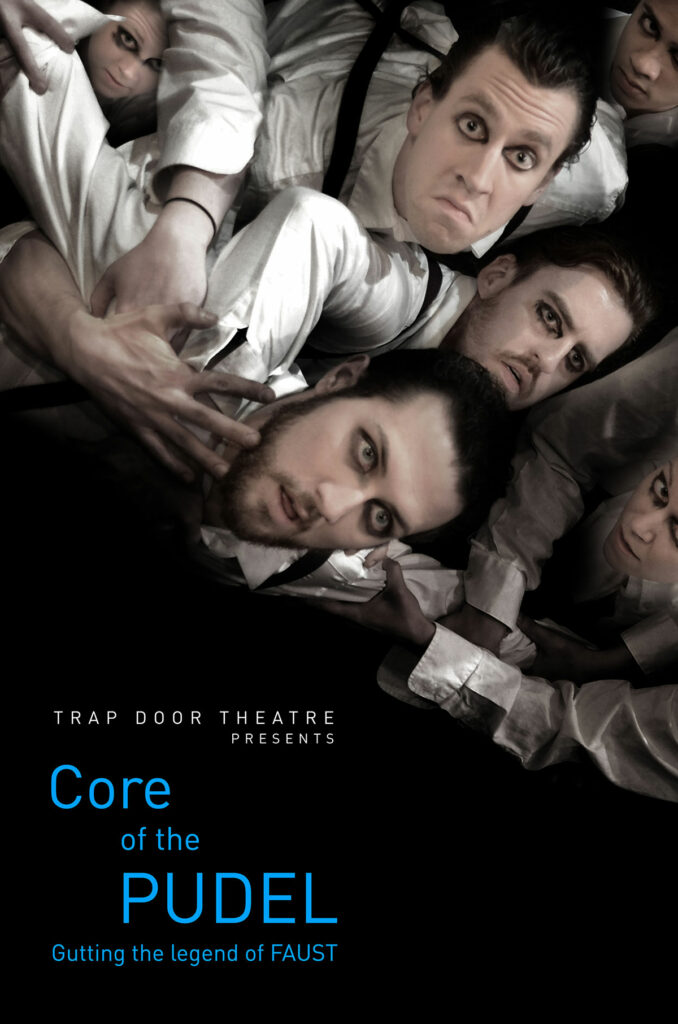 Cast/ Co-creators: Nigel Brown, Katie Dingle, Al Evangelista, Cooper Forsman, Cortney McKenna, Kendra Miller, Paul Scudder, and Lauren Vogel.
Set Designer: Joanna Iwanicka/ Lighting Designer: Michael Christman/ Sound Design: Danny Rockett/ Costume Designer: Clare Kemock/ Stage Manager: Gary Damico/ Graphic Design: Michal Janicki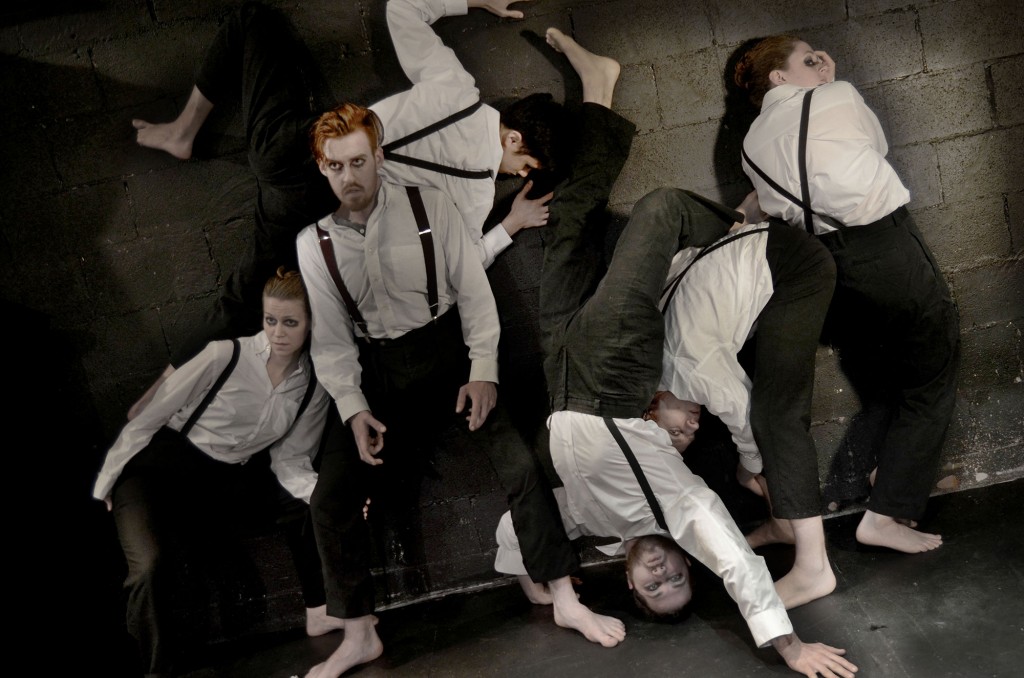 Director
Gabriel Thom Pasculli (he/they) is a performance artist, teacher, and the co-creative director of Walkabout Theater Company in Chicago. Chicago is situated on the traditional homelands of the Anishinaabeg people of the Council of the Three Fires, including the Ojibwe, Odawa, and Potawatomi nations. Dedicated to liberatory practices of embodied co-creation, Gabriel Thom seeks transformative experiences of self and community through theatrical performance. To quote rev. angel kyodo williams, "Love and justice are not two. Without inner change, there can be no outer change; without collective change, no change matters." Exploring the intersections of personal identity, phenomenal experience, and co-imagination, Gabriel Thom's multi-linear approach to narrative embraces an interdependent process of making meaning and facing the unknown. With Walkabout Theater in Chicago Gabriel Thom has directed a series of outdoor stilt spectacles as well as internationally-touring ensemble performances acclaimed as "surreal," "sublime," "gorgeous and exhilarating." Gabriel Thom has been deeply influenced by Chicago's experimental theater communities, by the Workcenter of Jerzy Grotowski and Thomas Richards in Italy, Double Edge Theater in Massachusetts, and the Odin Teatret in Denmark. Gabriel Thom is currently studying with Fides Krucker in her approach to Emotionally Integrated Voice and with the Goddard College WA Interdisciplinary Arts community, where they are researching performance creation and decolonial arts praxis. Additionally, Gabriel Thom teaches movement at the University of IL at Chicago and acting at the University of Chicago, where they are focused on decommodifying the role of the performer within the process of performance-training.
Core of the PUDEL:
Gutting the Legend of Faust
Conceived and directed by Thom Pasculli
April 26 – June 2, 2013

Core of the PUDEL guts an ancient German legend to discover the heart of the matter. The legend is familiar – Faust and his overwhelming obsession to know everything drives him to sell his soul to Mephistopheles in exchange for complete intellectual enlightenment. He believes he gets the better end of the bargain, but when he loses his heart to the beautiful Gertrude, the devil convinces him otherwise. Through actor-driven authorship and dynamic physical action, Core of the PUDEL violently dissects the original text to examine the destructive act of purely intellectual investigation and reveal the core of the quandary: how do you measure the value of a person's soul?
Pasculli's piece triumphs… through a stunning physical vocabulary". Trap Door Theatre has become the go-to company in town for presenting smart and uncompromising contemporary European work…
Kerry Reid, Chicago Tribune
This is the kind of theatre that magically makes you think afterward about what it meant.
Tony Frankel, Stage and Cinema
Recommended!
Laura Molzahn, Chicago Reader