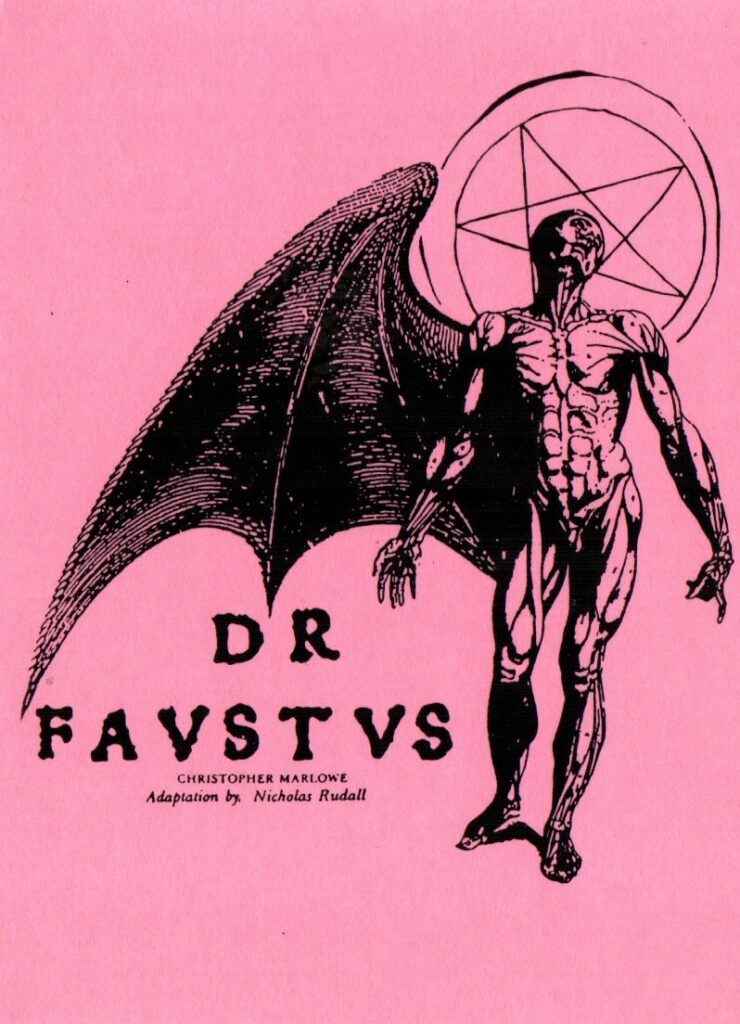 Cast: Gabrielle Brite, Gillian Gibson, Joe Gold, John Harrell, Kristie Hassinger, Louie Hondros, Naomi Landman, Sean Marlow, Beata Pilch, and  Dan Taube.
Playwright
Christopher Marlowe was an English dramatist, poet and translator of the Elizabethan era. During his short career as a dramatist, Marlowe gained a significant reputation on the basis of four dramas. Other than his first play, Tamburlaine, he was also the author of Faustus in 1589 or 1592, The Jew of Malta in 1589, and Edward II in 1592. In addition to his dramatic pieces, he translated Lucan's Pharsalia and Ovid's Amores. He also wrote poems, among which his most famous are The Massacre of Paris and Hero and Leander.
Director
Susan Leigh was an artistic director of Impulse Theatre company where she directed False Admissions. Other Chicago directing credits include And a Nightingale Sang at Shattered Globe, Bold Girls and Machinal at Eclipse Theatre, Off Highway 21 at Pegasus Players, The Women, Snow White and Rose Red and The Workroom at DePaul's Theatre School, as well as the American premier of Athol Fugard's The Coat which won a best at the fest at Bailiwick's 1993 Directors Festival. She holds an MFA in acting from Temple University and was certified to teach speech for the stage by the late Edith Skinner. She is an associate professor at the Theatre School in DePaul, vice-president of First Stages and is member of the board of the League of Chicago Theatres.
Dr. Faustus

Written by Christopher Marlowe
Adaptation by Nicholas Rudal
Directed by Susan Leigh
October 1995

The story of a Renaissance man who had to pay the Medieval price for being one.
Now, finally, someone has figured out that Faustus is more than ghoulish window dressing.
Justin Hayford, The Chicago Reader
Stage Manager: Eric J. Little / Assistant Stage Manager: Eileen James / Assistant Director: Amy Heath / Lighting Design: Richard Norwood
Director's Notes:
The great malady of achievement of the twentieth century, implicated in all of our troubles and affecting us individually and socially, is "loss of souls." When a soul is neglected, it doesn't just go away; it appears symptomatically in obsessions, addictions,violence and loss of meaning. The great Renaissance thinkers made continuous efforts to reconcile medicine, magic, religion an philosophy, ancient wisdom and the most recent discoveries and inventions. We are dealing with the same issues, except that we are farther in time than the days of magic and mythology, and for us technology has become a burden as well as an enormous achievement.