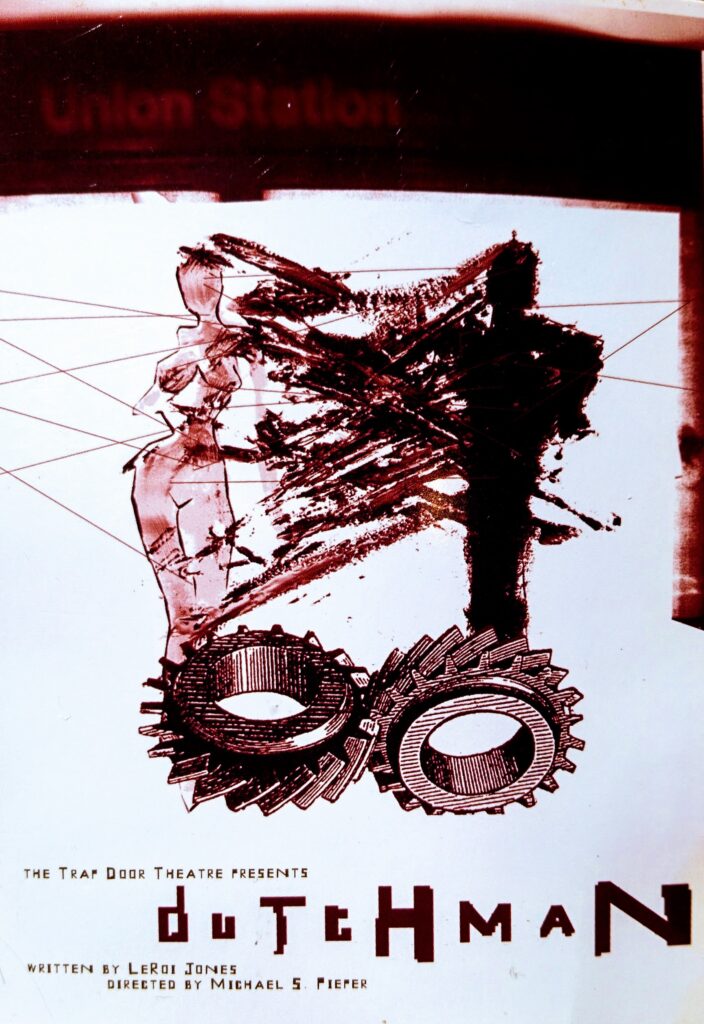 Cast: Aaron Boucher, Robert Hines III, Kym Janowicz, Sally Patton, Aaron Reisner, Su Sazama, Gary Sugarman and Lydia York.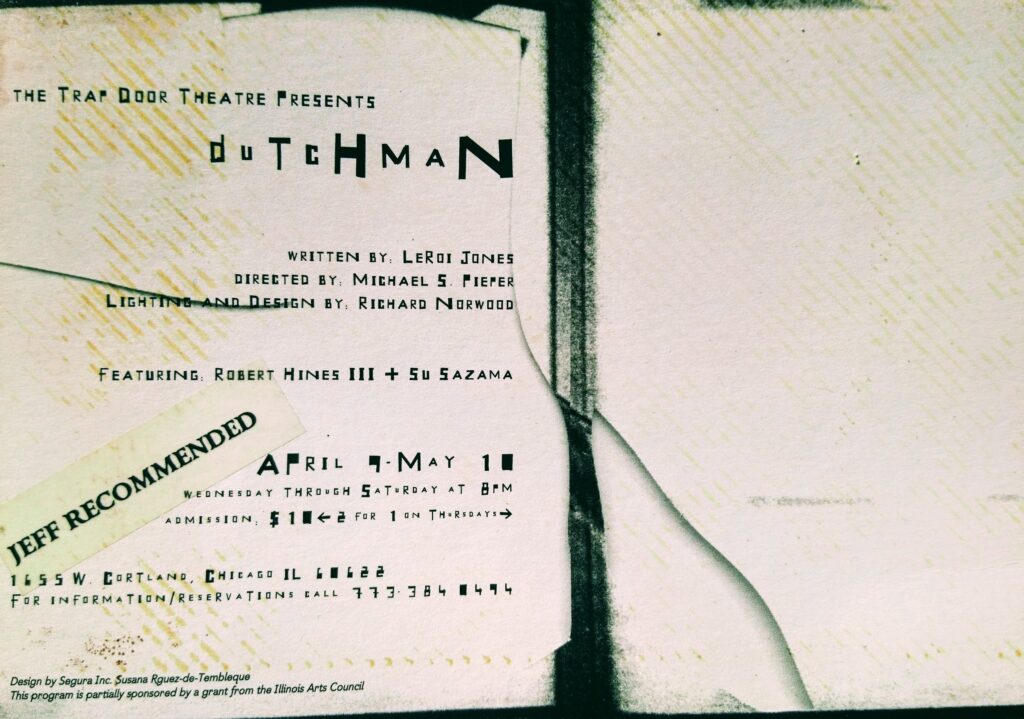 Playwright
Leroi Jones (Immanu Amiri Baraka) is an American playwright, poet, educator, and essayist. He has written such plays as Dutchman, The Slave, A Black Mass, and Four Black Revolutionary Plays. Many recognize him as one of the most respected and most widely published black writers of his generation.
Stage Manager: Bob Rusch / Lighting Design: Richard Norwood / Set Design: Michael S. Pieper & Richard Norwood / Graphic Design: Segura Inc. & Susana Rguez-de-Tenbleque / Sound Design: Richard Norwood, Michael S. Pieper & Michael Garvey
The Dutchman

Written by Leroi Jones
Directed by Michael S. Pieper
April 9 – May 10, 1997


An unforgettable subway ride of seduction. Leroi Jones' critically acclaimed tale of a young African-American man's seduction by a lascivious woman that ends in racial rage. A man, a woman, and a subway filled with seduction, humiliation and society's cycle of racism.
Michael S. Pieper creates an atmosphere of simmering tension.
Lucia Mauro, The Chicago Sun-Times
Director
Michael S. Pieper has been developing and teaching his method of acting in the Midwest and west coast since 1988. Michael headed up the Acting Program at the Second City Training Center for the last 22 years. He received his Masters of Fine Arts in Directing from the United States International University of San Diego where he also was on the faculty for eight years. He was the Artistic Director of the North Coast Conservatory Theatre in San Diego, the Resident Director/Artistic Associate at the Trap Door Theatre and Artistic Director of the Boxer Rebellion Theatre, both in Chicago. Michael has directed over 98 productions and acted in over 40 productions.