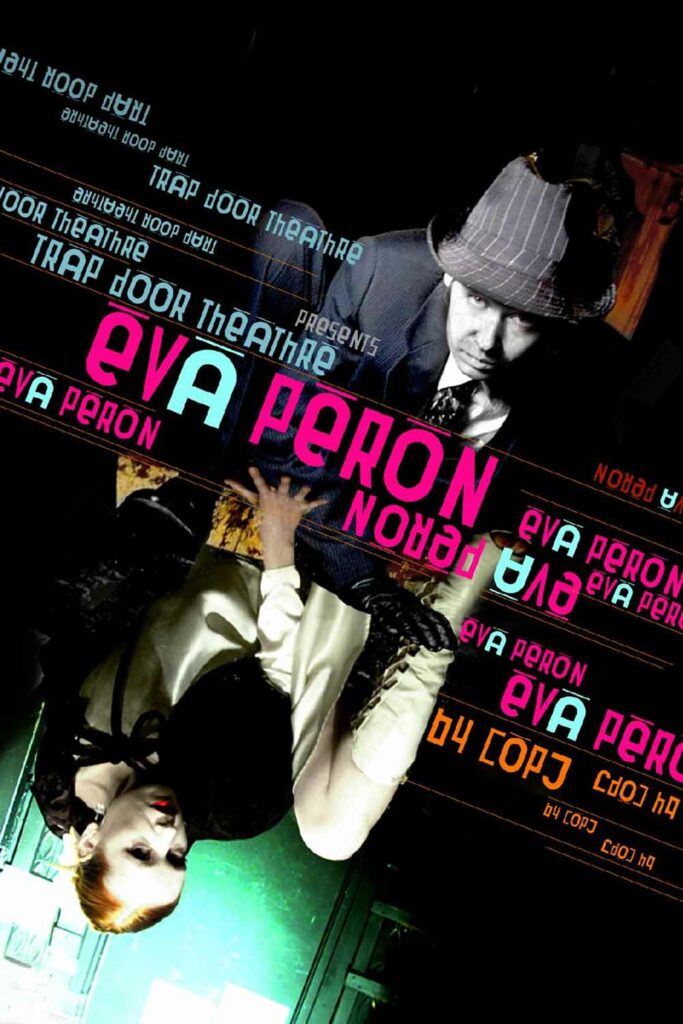 Cast: Tiffany Bedwell, Kevin Cox, Noah Durham, Carolyn Hoerdemann, and Holly Thomas (Cerney).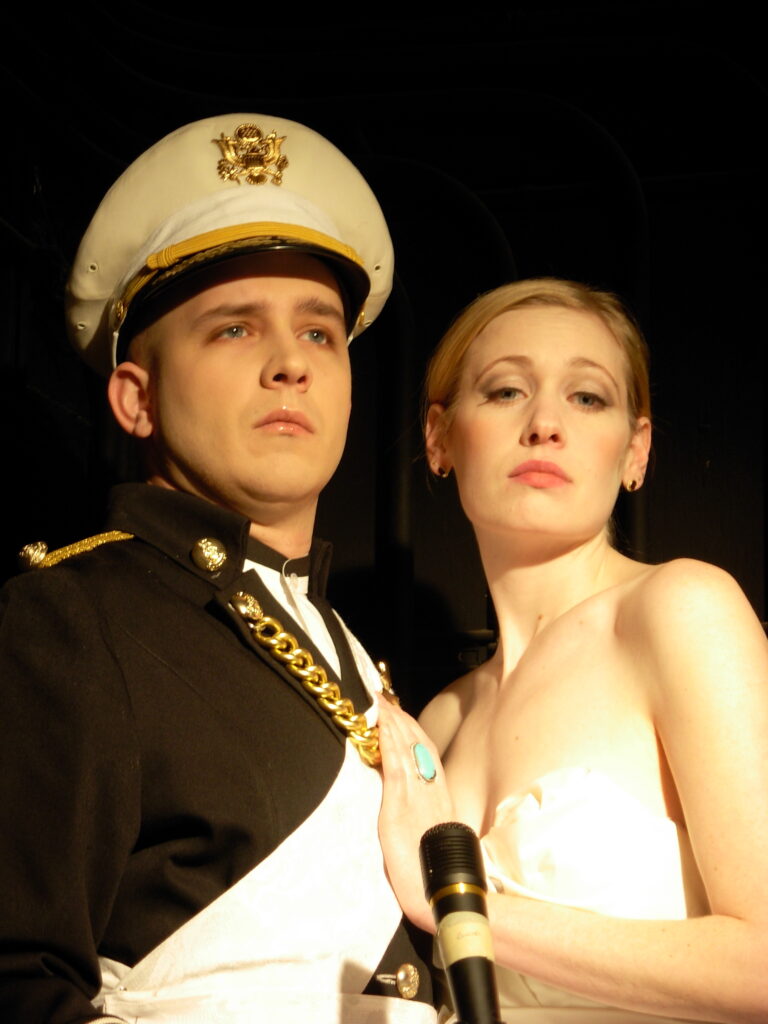 Playwright
Copi is an Argentinean playwright, designer, cartoonist, and writer. Writing in French, his plays are set on the borderline of reality and delirium, historical fact and imaginative interpretation of events. Copi's plays have minimal stage direction, so they can be produced according to the styles of different theatres. He has written such plays as Eva Peron, La Pyramide, La Coupe du Monde, and Le Frigo.
Set Design: Merje Veski / Film: Carrie Holt de Lama / Sound Design: Sam Lewis / Costume Design: Angela Ogle / Lighting Design: Richard Norwood / Properties: Meredith Miller /  / Graphic Design: Michal Janicki / Dramaturge: Milan Pribisic / Stage Manager:

Eva Peron
Written by Copi
Translated by Anni Lee Taylor
Directed by Beata Pilch
December 20, 2007 – February 9, 2008
This wild comedy about love, submission, greed, and conspiracy revolves around Evita's hysteria and anxiety during the final hours of her life. Copi, a potent influence in France's Theatre of the Absurd movement, presents the revered icon as a spoiled and neurotic woman who cannot be satisfied by the people around her in this mad piece about love, submission, greed and trickery.
Award for "Top Five Guilty Pleasures of 2007″, Newcity Chicago
Highly Recommended!
Chicago Reader, Time Out and New City
A gutter-regal central performance by Holly Thomas (Cerney) as Eva
Time Out
The sharp, mercurial cast maneuver through Copi's demanding script with mischievous grace
Justin Hayford, Chicago Reader
The punk-rock stuff of Andrew Lloyd Webber's nightmares
Time Out Chicago
Nobody this side of Lake Michigan, does nihilistic debauchery with the howling, hyper sexualized panache of the Trap.
UR Chicago Magazine
… Trap Door's stated mission is to seek out challenging yet obscure works and bringing them to life, and in this they have succeeded. progress is certainly the most challenging piece of theater I've seen this season, both in the demands it makes on the actors, and the demands it makes on the audience to embrace the emotional weight of other people's suffering. Highly Recommended.
J.H. Palmer, Chicago Theater Beat
Director
Beata Pilch founded Trap Door Theatre in 1994. Originally from Chicago, she holds a BFA in Acting from the United States International University in San Diego and a MFA in Acting from California Institute of the Arts in Valencia, CA. She had the honor to graduate as a magna cum laude from both universities and was later awarded the Prestigious Alumni award from CalArts. Pilch found Chicago's Trap Door Theatre in 1994 and still presides as its Artistic Director. She has directed and performed in over 80 Trap Door productions and has toured abroad annually with the company to France, Romania, Hungary, Poland and was the first US theatre company ever to perform in the Republic of Moldova. In 2015, Beata created a sister company, Trap Door International, which produces out of Barcelona, Spain.