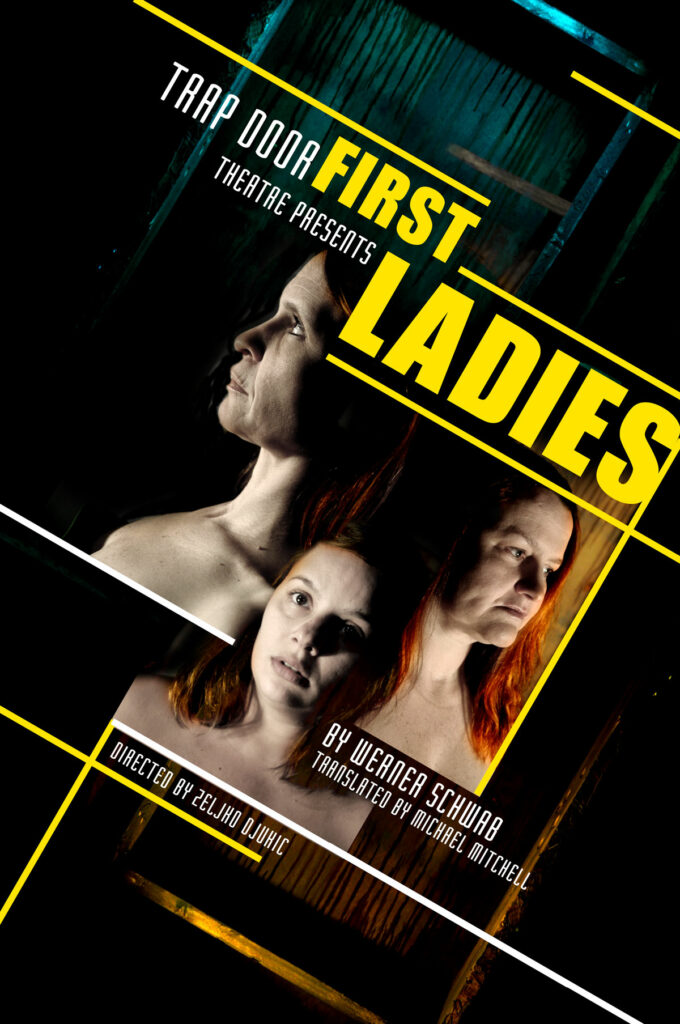 Cast: Dado, Beata Pilch, Nicole Wiesner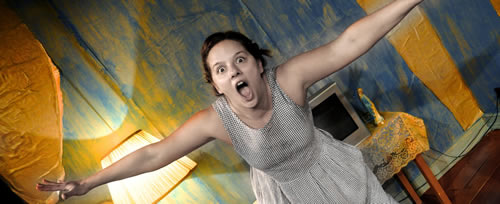 Playwright
Werner Schwab (February 4, 1958 – January 1, 1994) was an Austrian playwright and visual artist. First Ladies (Die Präsidentinnen) is Schwab's first play. It premiered at the Theater im Künstlerhaus in Vienna in 1990. Between then and his death he wrote sixteen plays, eight of which were produced during his lifetime, making his career one of the briefest, most spectacular and most controversial in contemporary German-language theatre. Schwab's style of writing provocatively makes use of grotesque imagery, distorted linguistic tone and bizarre plots. Trap Door's last production of Schwab's play was 2005's award-winning production of People Annihilation or My Liver is Senseless directed by Tracy Letts.
Director
Zeljko Djukic is the artistic director of Chicago's critically acclaimed Tuta Theatre where he is known for "productions that combine the highest caliber artistic achievement with cogent social and cultural critique" (by Cheryl Black in Slavic and East European Performance). For Tuta, Djukic has directed numerous productions including Jeff nominated The Wedding by Bertolt Brecht. He also directed Tony Kushner's Homebody/Kabul at the National Theatre in Belgrade, Serbia.
First Ladies

Written by Werner Schwab
Translated by Michael Mitchell
Directed by Zeljko Djukic
March 10, 2011 – April 16, 2011

Joseph Jefferson Award for "Best Actress in a Principal Role" – Nicole Wiesner

An evocative critique of modern family and religious life, The First Ladies examines what can happen when three unfulfilled women become possessed by their own fantasies. Guest director Zeljko Djukic brings his unique and vibrant voice to Trap Door with his staging of Werner Schwab's devastatingly modern play that juxtaposes two worlds, the dream world and the low-class world, in order to tell and show us that happiness is impossible, even when dreaming. The play utilizes hyperrealism not to represent the naturalistic world, but to put the world in quotation marks and expose its exploitative nature and cruelty. With its sophisticated nuances in movement and speech, this riveting, highly poetic play poses exciting emotional demands for both actors and audience.
Djukic and his three passionate, dedicated actresses collectively forge a twisted kind of kinetic sculpture here, massaging Schwab's strange prose and spilling its guts all over the floor of the theater.
Chris Jones, Chicago Tribune
Trap Door at its most morbidly magnificent… a once in a lifetime theatrical treasure… You will never see anything like this combination of writing, direction and performance because no one but Trap Door Theatre has the guts and chops to seek out insane genius from relative obscurity and incarnate it with such staggering clarity.
Venus Zarris, Chicago Stage Review
Visceral, spell-binding, and indescribably moving, First Ladies is not to be missed.
Laura Kolb, Centerstage
Four stars! A fiery production.
John Beer, Time Out Chicago
Recommended!
Keith Griffith, Chicago Reader
Four Stars! Brilliant… Flawless…
Keith Ecker, Chicago Theater Blog
Assistant Director: Brad Gunter / Dramaturg: Milan Pribisic / Set Design: Ewelina Dobiesz / Lighting Design: Keith Parham / Costume Design: Nevena Todorovic / Sound Design: Sam Lewis / Stage Manager: Allison Raynes / Make-up Design: Zsofia Otvos / Properties: Karen Martorano / Graphic Design: Michal Janicki / Austrian Consultant: David Steiger