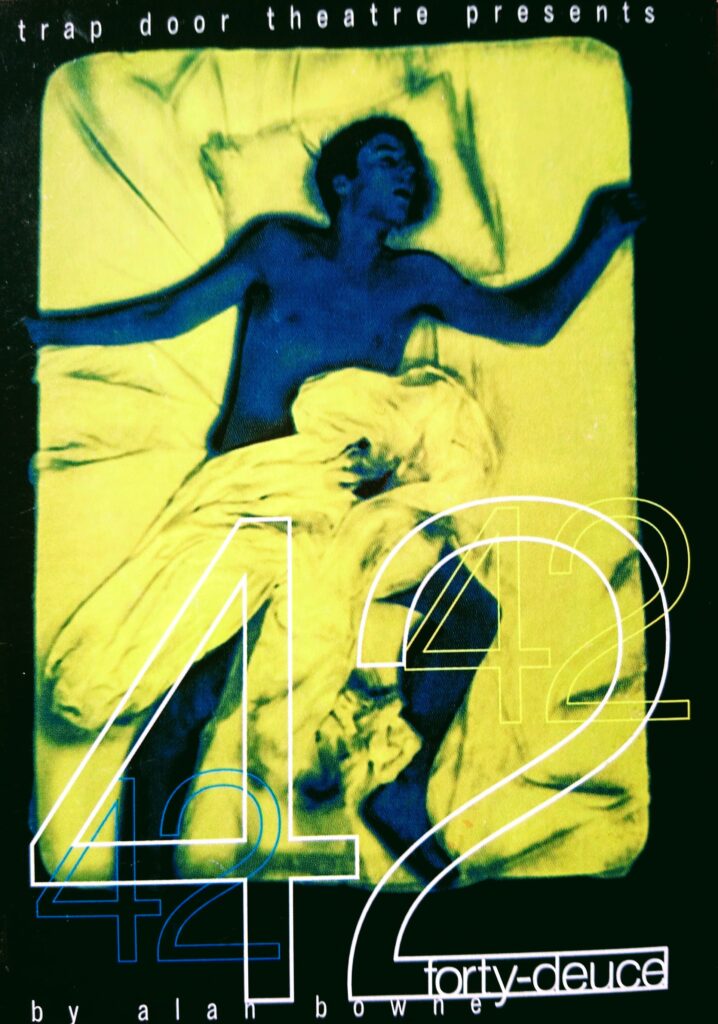 Cast: Lyle Aker, Danny Belrose, Myles Leevy, Troy Lindsey, Michael McEvoy,  Alex Present, and Michael Quinn.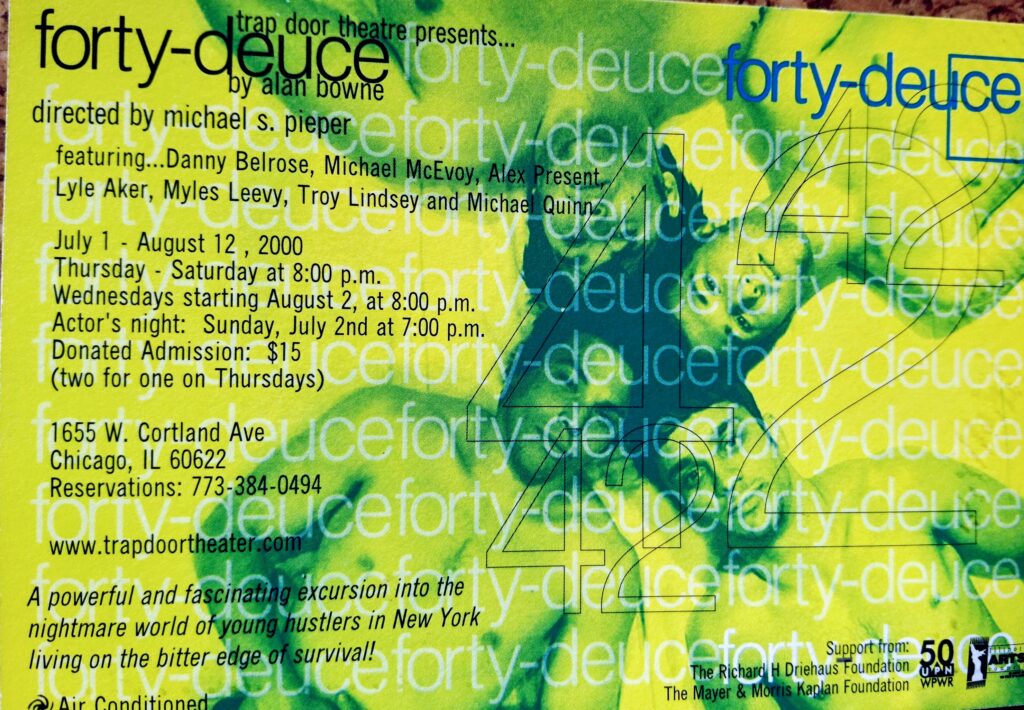 Playwright
Alan Bowne was an American playwright and author. He wrote many plays, including Beirut, Forty-Deuce, Sharon and Billy, and The Beany and Cecil Show. Among his screen credits are Mixed Blood and Spike of Bensonhurst. He also wrote the novel Wally Wonderstruck. Bowne died of complications related to AIDS at the age of forty four.
Forty-Deuce

Written by Alan Bowne
Directed by Michael S. Pieper
July 1 – August 12, 2000
A powerful and fascinating excursion into the nightmare world of male prostitution. These boys live on the bitter edge with survival, a matter of day and night doubt.
A hotel room, a john, four hustlers, their manager and a dead body all add up to a night of hell.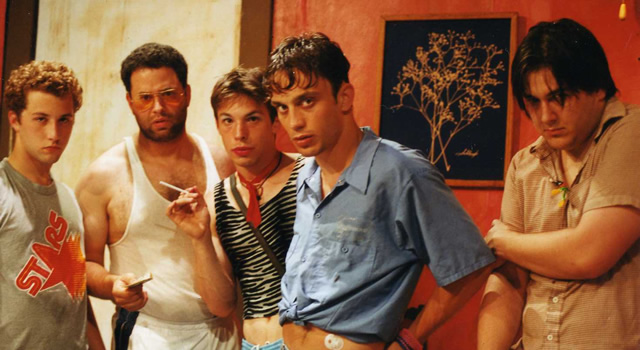 Overall, its raw-meat acting stays true to a survivor story too real to be safe.
Lawrence Bommer, Chicago Free Press 
Director
Michael S. Pieper has been developing and teaching his method of acting in the Midwest and west coast since 1988. Michael headed up the Acting Program at the Second City Training Center for the last 22 years. He received his Masters of Fine Arts in Directing from the United States International University of San Diego where he also was on the faculty for eight years. He was the Artistic Director of the North Coast Conservatory Theatre in San Diego, the Resident Director/Artistic Associate at the Trap Door Theatre and Artistic Director of the Boxer Rebellion Theatre, both in Chicago. Michael has directed over 98 productions and acted in over 40 productions.
Stage Manager: Kevin Byrne / Lighting Design: Richard Norwood / Sound Design: Bob Rokos / Set Design: Michael S. Pieper / Graphic Design: Alex Present / Peat Wolleanger