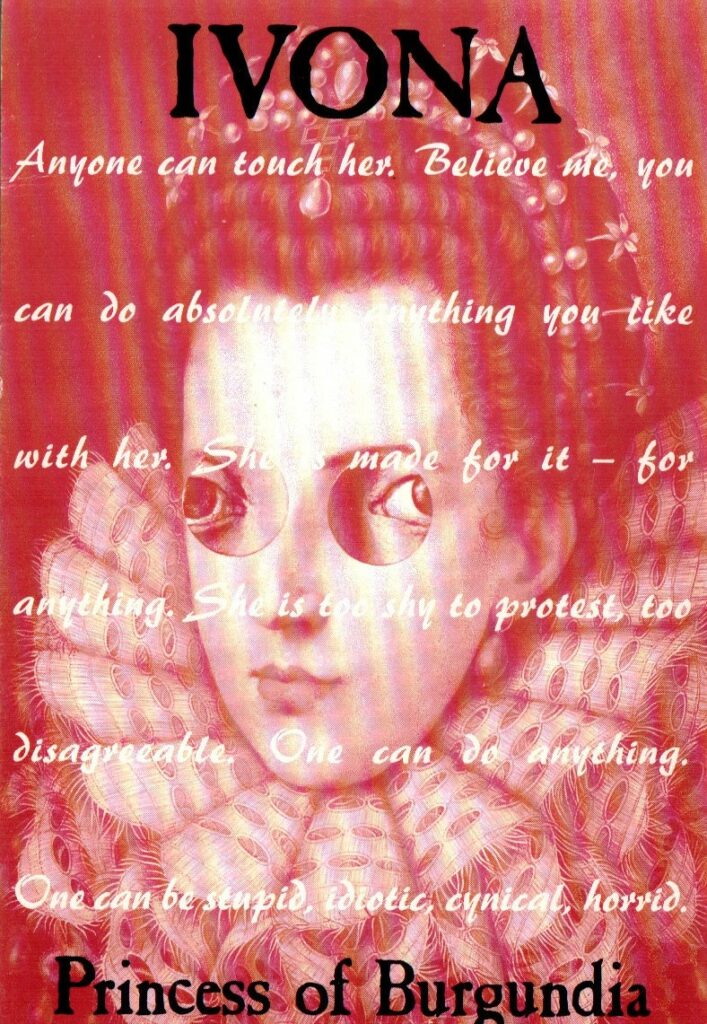 Cast: Ben Byer, Sarah Keith Chalmers, Sean Cooper, Kristie Hassinger, Barbara Holmes, Maggie LaVee Rowe, Sean Marlow, Robert Neill, Noel Olken, and Beata Pilch.
Playwright
Witold Marian Gombrowicz (August 4, 1904 – July 25, 1969) was a Polish novelist and dramatist. His works are characterised by deep psychological analysis, a certain sense of paradox and absurd, anti-nationalist flavor. In 1937 he published his first novel, Ferdydurke, which presented many of his usual themes: the problems of immaturity and youth, the creation of identity in interactions with others, and an ironic, critical examination of class roles in Polish society and culture. He gained fame only during the last years of his life, but is now considered one of the foremost figures of Polish literature.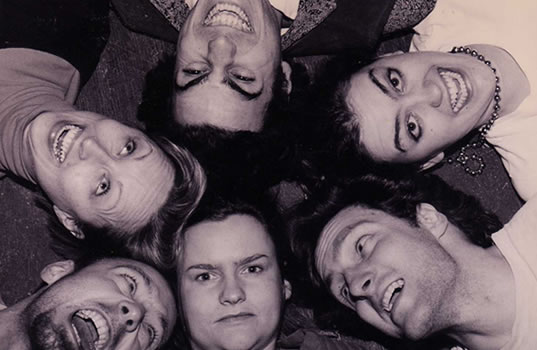 Ivona, Princess of Burgundia

Written by Witold Gombrowicz
Translated by Krystyna Griffith-Jones and Catherine Robins
Directed by Zbyszek Zasadny
January 1995
A Shakespearian parody, Ivona is the story of a mute, unmemorable girl whom the Prince marries on a whim. Ivona, passive and indolent, stimulates remorse, shameful instincts, hate, and aggression among those surrounding him.
Director
Zbigniew Zasadny was born in 1961 in Niemodlin, Opolskie, Poland. A theater director, a graduate of culture at the University of Łódź, he also studied at the Directing Department of the PWSFTviT in Łódź, in 1991-94 he stayed in the USA, where he studied theater direction and production and marketing. After returning to the country associated with the Theater Zagłębia in Sosnowiec. He was also an actor, known for Polish film Wierna rzeka (1987).
Beata Pilch is a luminous and refreshing presence as Ivona.
Stephanie Shaw, The Chicago Reader
Taking a difficult script and making it work is no mean feat, but that's exactly what Trap Door has done… In an outstanding cast, Beata Pilch and Sean Marlow are stand out leads….
Lucia Mauro, New City