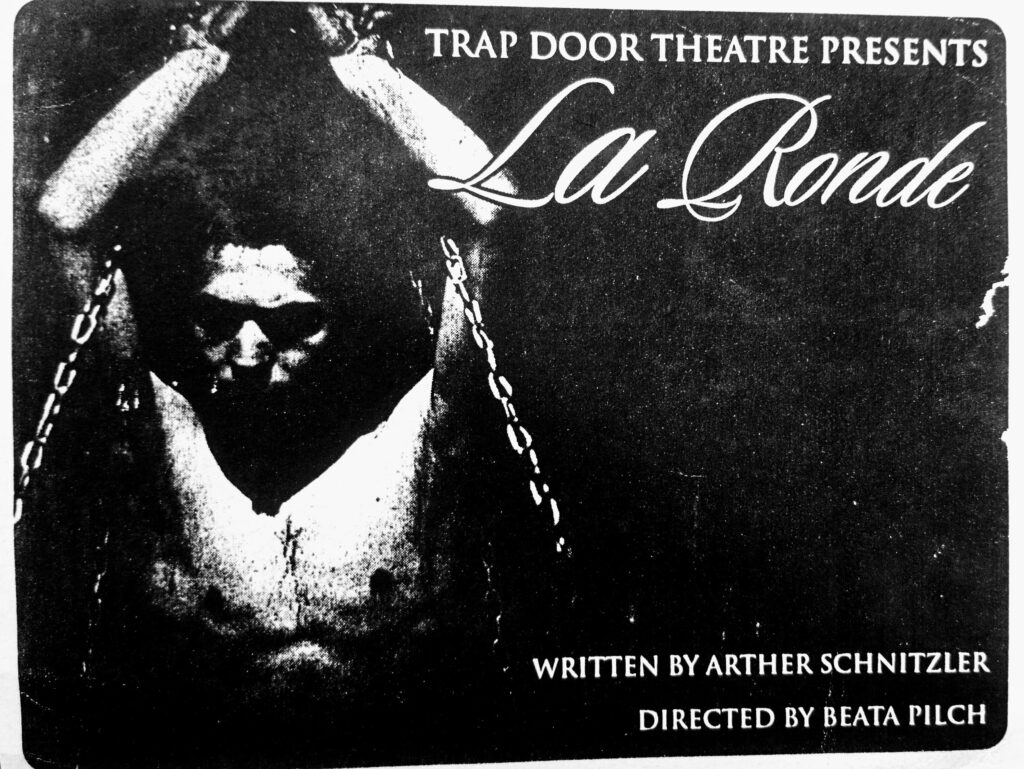 Cast: Drew Affeld, Ryan Bollettino, Derek Brummet, John Gray, Myles Leevy, Shannon O' Neill, Chris Popio, Alex Present, Nicole Wiesner and Blaine Vedros.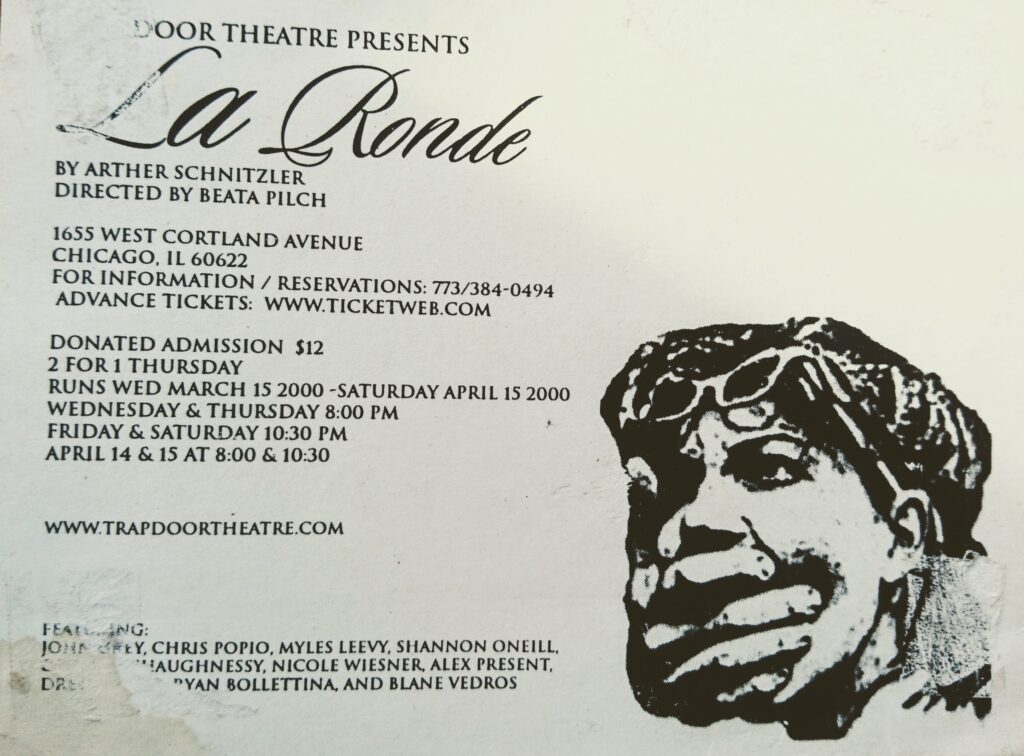 Playwright
Arthur Schnitzler, an Austrian playwright, is one of the seminal forces both in German speaking and world drama. He was in every sense a total man of letters: playwright, novelist and short-story writer. But he was also a physician, and perhaps this is the real basis for his acute perception into the mind and soul of fin-de siecle Vienna. Schnitzler was born the son of the Jewish doctor Johann Schnitzler, a throat specialist, on May 15, 1862 in Vienna. Already as a child Arthur began to write his first plays but abandoned writing in order to study medicine at the University of Vienna, where he received his doctorate in 1885. He worked at Vienna's General Hospital and later assisted his father in the Polyclinic. Eventually, he opened his own private practice which allowed him to dedicate more and more of his time to his literary endeavors. Schnitzler was always extremely interested in the human psyche. He explored the unconsciousness as well as the notion of dreams in his writings, practiced hypnosis with his patients, and dealt extensively with the sexual drive of all human beings. Thus, he was often compared to Sigmund Freud, with whom he shared similar ideas and interests. Yet Schnitzler remained a critical writer of his time. In particular in his play Reigen, he explored the promiscuous behaviour of Viennese society, a society characterized by its allegedly high moral standards. Thus, it does not come as a surprise that Reigen outraged the public and was banned from stage. Other writings that explicitly deal with the topic of sexuality are, among others, Liebelei (1895), Fräulein Else (1924), and Traumnovelle (1926). He died of a brain hemorrhage in October 1931 in his villa in Vienna on the eve of the rise of the Nazi party. His books were banned and finally burnt with other Jewish writers such as Marx, Freud, and Einstein.
La Ronde

Written by Arthur Schnitzler
Translated by Stephen Unwin
Directed by Beata Pilch
March 15 – April 15, 2000

A series of sexual encounters, where the highest and lowest classes are effectively reduced to a common denominator. A prostitute, a soldier, a maid, a gentleman, a wife, a husband, a sweet young thing, a poet, an actress, a count and a bad case of madness.
The highly acrobatic performances challenge the actors to tap into an evocative sense of energy."
Lucia Mauro, The Chicago Sun Times
Director
Beata Pilch founded Trap Door Theatre in 1994. Originally from Chicago, she holds a BFA in Acting from the United States International University in San Diego and a MFA in Acting from California Institute of the Arts in Valencia, CA. She had the honor to graduate as a magna cum laude from both universities and was later awarded the Prestigious Alumni award from CalArts. Pilch found Chicago's Trap Door Theatre in 1994 and still presides as its Artistic Director. She has directed and performed in over 80 Trap Door productions and has toured abroad annually with the company to France, Romania, Hungary, Poland and was the first US theatre company ever to perform in the Republic of Moldova. In 2015, Beata created a sister company, Trap Door International, which produces out of Barcelona, Spain.
Stage Manager: Khanisha Foster / Lighting Design: Richard Norwood / Sound Design: Bob Rokos / Set Design: Beata Pilch / Costume Design: Beata Pilch / Graphic Design: Alex Present / Fight Choreography: Danny Robles