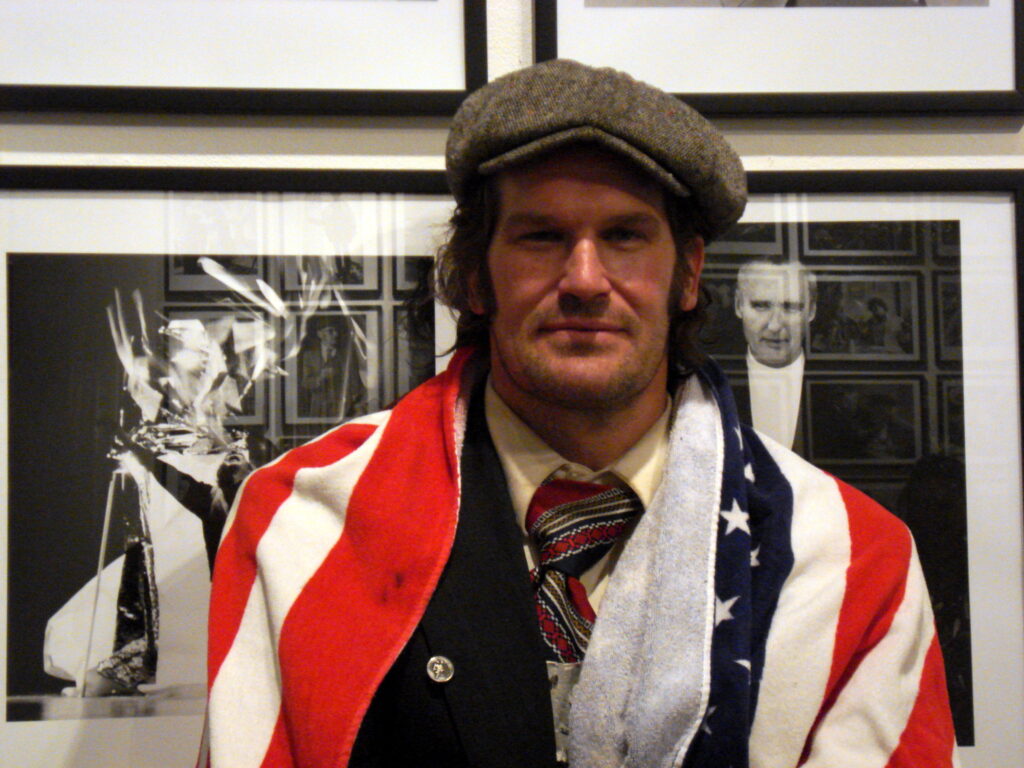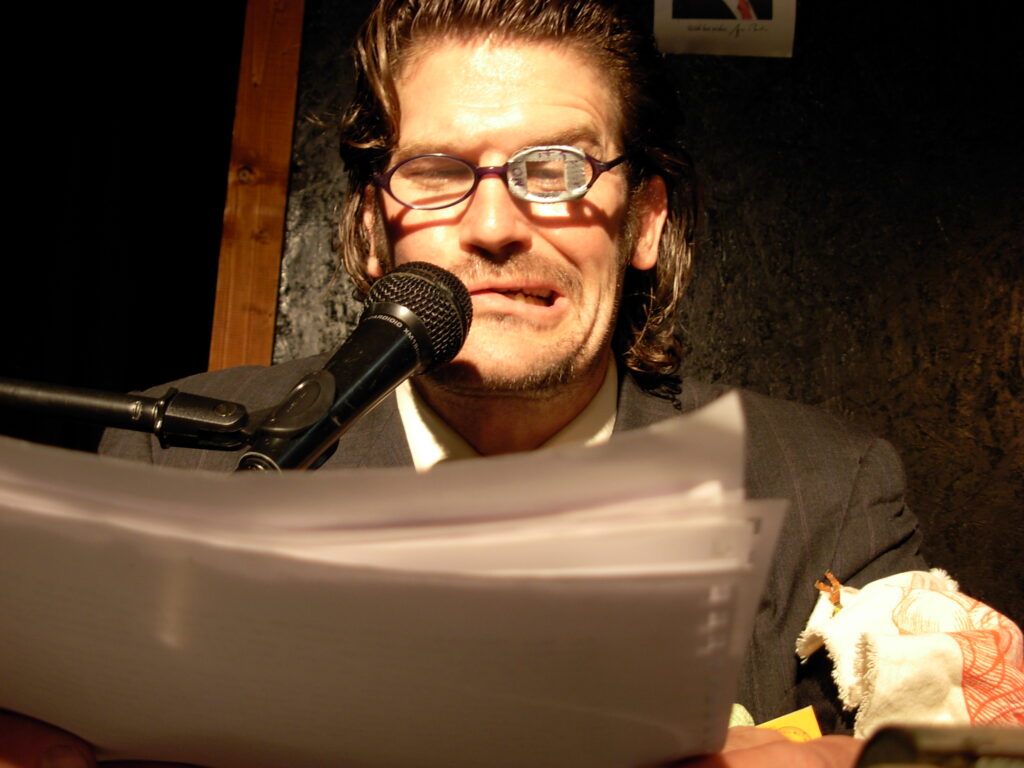 Playwright
M.S. Garvey is a letter and post card writer, poet and often times performer/agitator of these posts or poems. M. S. believes in the power of the tactile letter, the physical post to effect real change and inspire great artistic, social and enlightened endeavors. As far as he can remember his first formal letter outside of thank you letters to Godparents was to John Wayne while the actor was battling cancer. Next was a letter of complaint and request for re-imbursement to a breakfast cereal company for a promotion not delivered. In 2002 as then President Bush was ramping up the call for war on Iraq, M. S. Garvey began writing the office of the President of the United States with sincere concerns about the administration's dereliction of democracy and seemingly gleeful willingness to wage war on others. With the number of letters tallying over 300, he has received exactly four replies to his offerings: three letters of "understanding" and "hope" from President Obama and a headshot photograph of George W. Bush arriving in the mail on the day we invaded Iraq with Operation Iraqi Freedom. The letters continue to this day, transforming into post cards for Trump and now for Biden, images of M. S. Garvey's artwork, called Thought Shrouds, created on re-used or found packaging cardboard. M. S. is also the front man of an all Trap Door ensemble band called The Garvey Train with Antonio Brunetti, Gary Damico, Dave Steiger, David Holcombe, Skye Fort and Mike Steele.
Letters to the President is a living book. A living, breathing, continually changing manifesto against the hypocrisy and absurdity of the Office of the President of the United States. Sometimes active, sometimes dormant; sometimes prolific, sometimes stagnant, Letters is a stream of type written, hand written, mostly one way correspondence from M. S. Garvey to the Office of the President that spans nearly twenty years, performed live in many incarnations and with many talented musicians, artists and collaborators over the years. The letters have been staged on the street, in art galleries, in front of political conventions, town bars, protests and demonstrations, and theatres. Letters to the President played at Trap Door Theatre for the first time in November, 2004, directed by Catherine Sullivan, and played most recently in Barcelona, Spain in February of 2020 at the Tinta Roja under the title of "Dear Trump, I fear my right wing is growing – Tactile Tweets to the Twit". The letters began in 2002 in a small bar in Los Angeles. Lived in the Robert Berman Gallery in Santa Monica, California, and The Electric Lodge in Venice, California with a full band called the Hootenanny All-Stars, directed by Christine Hartman and Ice Hat Productions. Travelled to San Francisco, Livingston, Montana and Berlin, Germany. Resided at Chicago in the Trap Door Theatre and went on tour with the company through Romania during the festival season, directed by Beata Pilch.
Letters to the President

Written by M.S. Garvey
Directed by Beata Pilch and Catherine Sullivan
November 2004
Examining the duality of life. Is it an exorcism or is it a celebration? How will we get through all of this, really? How will we come out? Are we going to let it cripple us? Or … will we dance?
Letters to the President played most recently in Barcelona, Spain in February of 2020 at the Tinta Roja under the title of Dear Trump, I fear my right wing is growing – Tactile Tweets to the Twit.
Visit the Romania Tour 2007
Garvey's show creates a welcoming place for the confused and downhearted citizen.
Highly Recommended.
Kerry Reid, Chicago Reader
Listed and written about as "Things to Do, Performances, February, 2020"
TimeOut Barcelona
Directors
Beata Pilch founded Trap Door Theatre in 1994. Originally from Chicago, she holds a BFA in Acting from the United States International University in San Diego and a MFA in Acting from California Institute of the Arts in Valencia, CA. She had the honor to graduate as a magna cum laude from both universities and was later awarded the Prestigious Alumni award from CalArts. Pilch found Chicago's Trap Door Theatre in 1994 and still presides as its Artistic Director. She has directed and performed in over 80 Trap Door productions and has toured abroad annually with the company to France, Romania, Hungary, Poland and was the first US theatre company ever to perform in the Republic of Moldova. In 2015, Beata created a sister company, Trap Door International, which produces out of Barcelona, Spain.
Catherine Sullivan's solo exhibitions, collaborations, performances, and films have been presented at Hammer Museum, Los Angeles; Walker Art Center, Minneapolis; The Renaissance Society at the University of Chicago; Whitney Museum of American Art, New York; Secession, Vienna; Tate Modern, London; Opéra de Lyon; Trap Door Theatre, Chicago; Metro Pictures, New York and Galerie Catherine Bastide, Brussels among others. She has participated in the Whitney, Moscow, and Gwangju biennials; Berlin International Film Festival; International Film Festival Rotterdam; and BFI London International Film Festival. Awards include the Louis Comfort Tiffany Foundation, Herb Alpert Award in the Arts, the United States Artists Walker Fellowship, Chicago Dancemakers Forum Lab Artist Award, and most recently, a Guggenheim Fellowship. She is an associate professor in the Department of Visual Arts at the University of Chicago.