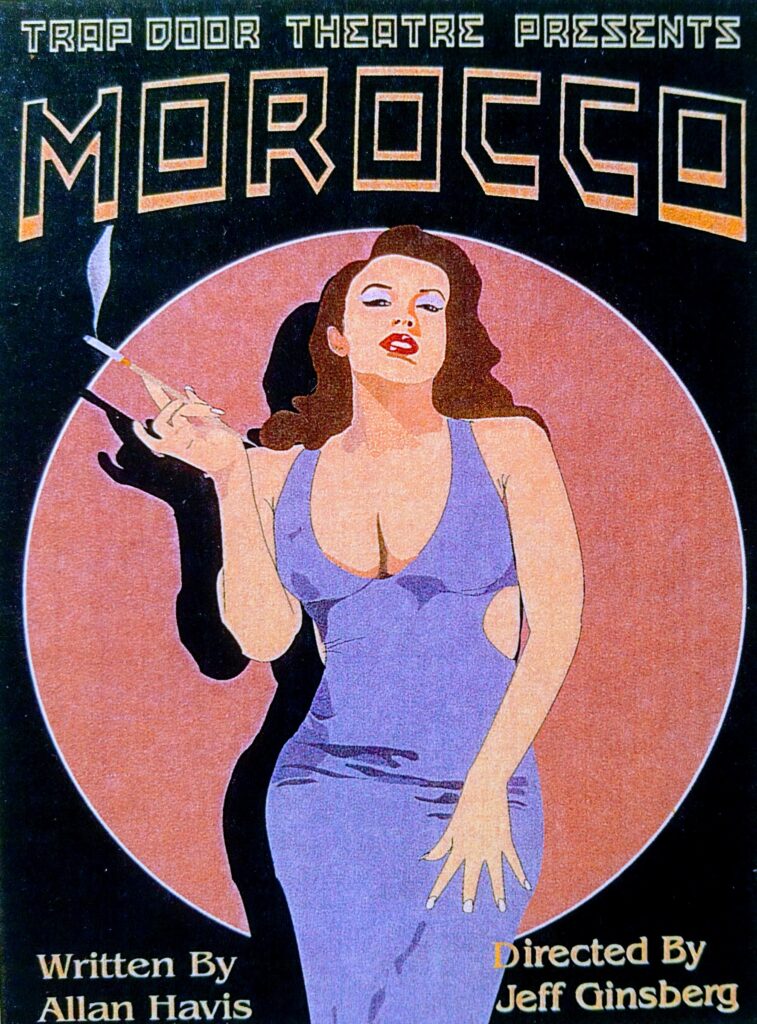 Cast: Maximino Arciniega Jr., Bill Bannon, Rom Barkhordar and Susy Ibrahim.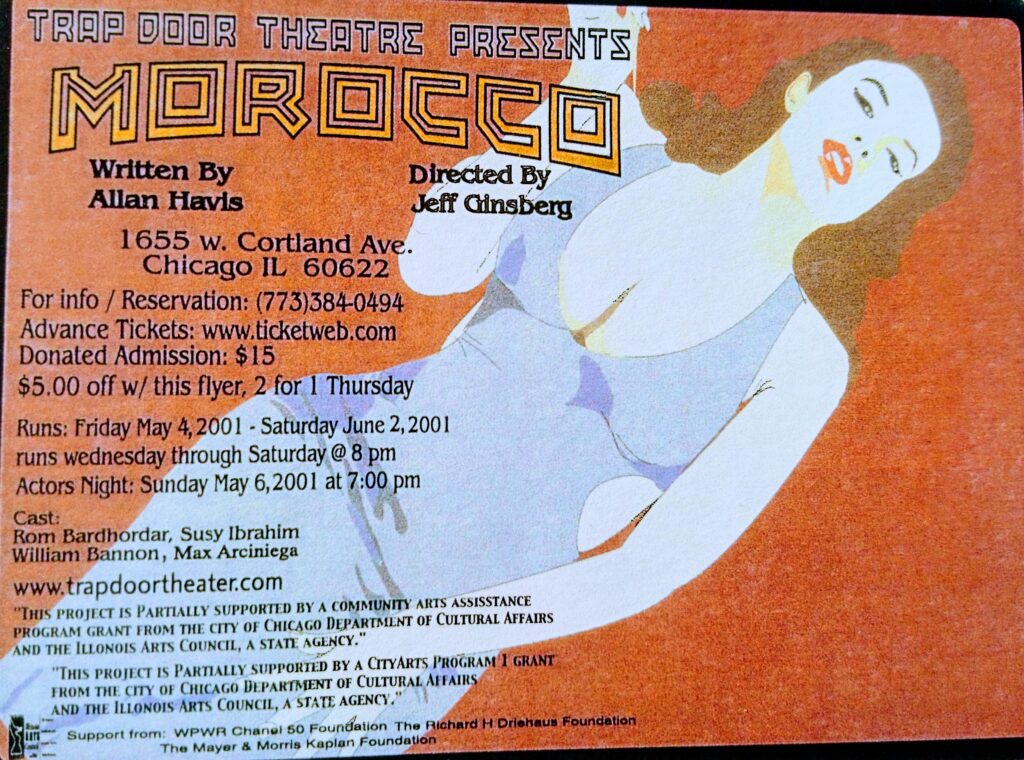 Playwright
Allan Havis is an American playwright whose work has pronounced political themes and probes colliding cultures. His works range from minimal-language texts to ambiguous, ironic narratives that delineate the genesis, paradoxes, and seduction of evil. Several of his dramas involve Jewish identity, cultural alienation, and universal problems of racism. His works include Haut Gout, The Ladies of Fisher Cove, Lilith, The Road from Jerusalem, and A Special Agent, which have been produced at South Coast Repertory, Hartford Stage, Virginia Stage, American Repertory Theatre, The Philadelphia Theatre Company, and in London. In New York, he has directed his plays Off-Broadway at WPA, West Bank Cafe, and BACA. He has won multiple awards, including the Playwrights USA Award from HBO, and the FDG/CBS Award. Since 2001, he has edited and published three anthologies of plays, selected to express the changing political landscape in the United States in the era of terrorism. He is a professor of playwriting at the University of California, San Diego.
Stage Manager: Jaime Jennings / Lighting Design: Richard Norwood / Set Design: Jacqueline Penrod / Costume Design: Frances Maggio / Graphic Design: Alex Present / Dialect Coach: Susan Philpot / Video: David Moquay
Morocco

Written by Allan Havis
Directed by Jeff Ginsberg
May 4 – June 2, 2001

A Jewish American architect with clandestine overseas contracts finds himself interrogated by a Moroccan senior official in Fez's Women's House of Detention. The architect's wife, an alluring international banker has been incarcerated for drunkenness, disorderly conduct, and prostitution.The play brings to the boiling point the mistrust and suspicion in a fraying marriage as well as the polarities between Arabs and Jews in an absorbing cat and mouse game.
Director Jeff Ginsberg brings out the humor and irony of the three-character play, and his actors handle their roles with subtlety and aplomb..
Joe Stead, SteadStyle
Director
Jeff Ginsberg is an actor, director, and educator. As Co-Artistic Director of the National Jewish Theatre for four years, he supervised, directed, or acted in over twenty classics, as well as Chicago and world premieres. He was also Co-Artistic Director of the Immediate Theatre and acted in Mark Ravenhill's Shopping and Fucking (with Trap Door member and former student, Danny Belrose) at Bailiwick Repertory Theatre. He directed True West as the inaugural production of Accidental Theatre, The Pineapple Story for New Tuners Stages 2000, Caryl Churchill's Ice Cream for the School at Steppenwolf and two new plays for the Pegasus Players Young Playwrights Festival. He has taught at Northwestern University's Cherub Program, The Actor's Center, Center Theatre's training program and at Columbia College where he has been a faculty member for fifteen years. Jeff received a Presidential Scholar in the Arts Teaching Award and has twice been nominated for an Excellence in Teaching Award from Columbia College. He and colleague Susan Padveen opened their acting studio, The Green Room and produced Tom Donaghy's Minutes from the Blue Route at the Athenaeum Theatre. He is a graduate of Boston University's School of the Arts and the Yale School of Drama.