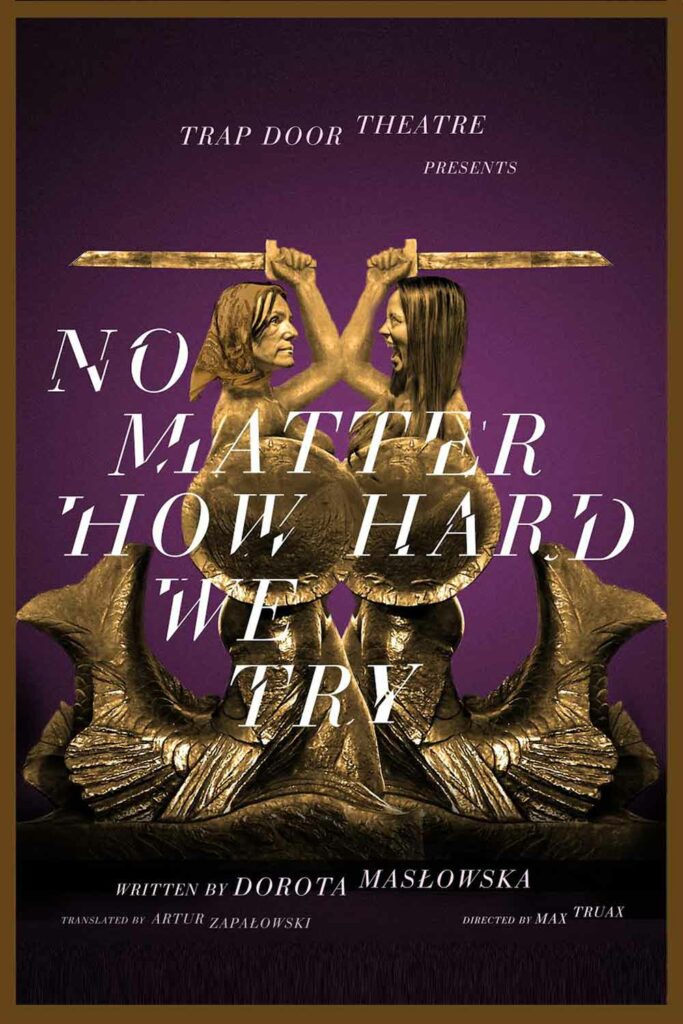 Cast: Tiffany Bedwell, Marzena Bukowska, Simina Contras, Halie Ecker, Michael Garvey, Johnny Graff, Emily Nichelson, Beata Pilch, and Kelsey Shipley.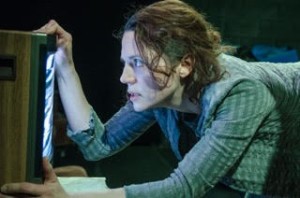 Playwright
Dorota Masłowska is a Polish writer born in 1983. Her first novel translated into English as SNOW WHITE AND RUSSIAN RED, was published while she was still a teenager and made her an instant literary sensation in her native country. The novel detailed the growing pains of marginalized small-town youth. In 2005, Masłowska published her second book, THE QUEEN'S PUKECOCK, a 150-page rap poem in prose. Both of these books were adapted for the stage in Poland, Germany and Great Britain. Masłowska wrote her first play, A COUPLE OF POOR-POLISH SPEAKING ROMANIANS, in 2006 (Trap Door staged it in 2009) and her second one, NO MATTER HOW HARD WE TRY, OR WE CAN EXIST ON THE BEST TERMS WE CAN, in 2008. In 2012, Masłowska published another novel, HONEY, I KILLED OUR CATS, and in 2014 released her first music album, THE SOCIETY IS MEAN, a mixture of punk, rap, and dance music with lyrics commenting on current social issues. Masłowska's writing is characterized by her ironic, pessimistic worldview and extraordinary linguistic power; as a postmodern writer she confronts, disturbs and subverts sacred ideas of selfhood and nationhood.
Set Design: J. Michael Griggs/ Original Music and Sound Design: Danny Rockett/ Costume Design: Rachel Sypniewski/ Lighting Design: Richard Norwood/ Makeup Design: Zsofia Otvos/ Graphic Design: Michal Janicki/ Dramaturg: Milan Pribisic/ Choreography: Miguel Long/ Stage Manager: Deirdre Connelly
No Matter How Hard We Try
or We Can Exist on The Best Terms We Can
Written by Dorota Masłowska
Translated by Artur Zapalowski
Directed by Max Truax
May 12 – June 25, 2016
A scathing satire about the decaying Polish national identity in the aftermath of war, and the commodifying forces of Western capitalism.
…to skip this show would be to miss some truly lovely performances from a talented ensemble.
Smyra Yawn, Performink
Director Max Truax's heavily choreographed direction keeps the play visually interesting, while his ensemble delivers black humor with wicked wit.
Jacob Davis, Chicago Critic
Through 90 minutes of hallucinogenic mayhem, nicely corralled by director Max Truax, Masłowska ruminates on the post-World War II evisceration of a meaningful Polish identity.
Justin Hayford, Chicago Reader
Recommended!
Kerry Reid, Chicago Tribune
Director
Max Truax has been a Resident Director at Trap Door since 2008. For Trap Door, he has directed six critically acclaimed productions, including an operatic interpretation of Heiner Muller's Hamletmachine with original music by long-time collaborator Jonathan Guillen. Max also directed Trap Door's production of A Couple of Poor Polish-Speaking Romanians at the Fun Underground Festival in Arad, Romania and at the Bagatela Theatre in Krakow, Poland. Max served as the Artistic Director of Oracle Productions from 2011 to 2016, where he directed several shows, including No Beast So Fierce, The Mother, Woyzeck, The Ghost Sonata, and Termen Vox Machina. His production of The Mother received 7 Jeff Awards, including awards for Best Production, Best Adaptation, and Best Ensemble. In addition to Chicago, Max has directed for multiple stages in Los Angeles and at the Krannert Center at the University of Illinois Urbana-Champaign. Max studied visual art, performance art, and choreography at Oberlin College, where he founded the site-specific performance company \twelv\ and devised the multi-venue opera BEING NOT NOTHING. Max received his MFA in theatre directing from California Institute of the Arts, where he studied with Travis Preston, Suzan-Lori Parks, and Kevin Kulke. Max currently serves as Artistic Director for Red Tape Theatre, where he has directed Round Heads and Pointed Heads, Yerma, and A Hedda Gabler.