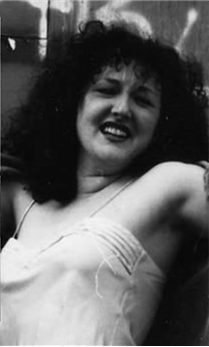 Cast: Summer Chance, Melissa Culverwell, Cheryl Graeff, Stephanie Manglaras, Beata Pilch, and Karolyn Shapiro.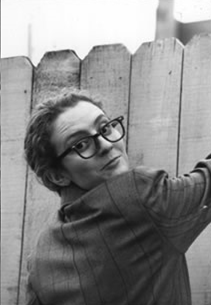 Playwrights
Dario Fo was an Italian avant-garde playwright, manager-director, and actor-mime, who was awarded the Nobel Prize for Literature in 1997. A theatrical caricaturist with a flair for social agitation, he often faced government censure. Fo's first theatrical experience was collaborating on satirical revues for small cabarets and theaters. He and his wife, the actress Franca Rame, founded the Campagnia Dario Fo–Franca Rame in 1959, and their humorous sketches on the television show Canzonissima soon made them popular public personalities. They gradually developed an agitprop theatre of politics, often blasphemous and scatological, but rooted in the tradition of commedia dell'arte and blended with what Fo called "unofficial leftism".
Franca Rame was a revered Italian actress, playwright and feminist, whose militant left-wing politics saw her elected to the Italian Senate. She was also the wife of Dario Fo, the 1997 Nobel Prize winner for literature, who in calling Rame his muse, dedicated and shared his medal with her. She collaborated with the writing and production (although she was not always credited) of many of Fo's plays, in many of which she was also his leading lady.
Set Design: Sean Marlow and Beata Pilch / Lighting Design: Richard Norwood / Costume Design: Ensemble / Stage Manager: Peter Petraszewski and Mike Walker / Poster Design: Sean Marlow
Orgasmo Adulto Escapes from the Zoo

Written by Dario Fo and Franca Rame
Translated by Estelle Parsons
Directed by Michael S. Pieper
March 27 – April 20, 1996

Written by Dario Fo and Franca Rame in support of the Italian Womens movement, this is a grotesquely comic look at women's sexual situation in post-modern times. Orgasmo Adulto Escapes from the Zoo dramatizes different viewpoints and different stories that intersect at the heart of the same human experience– mankind's struggle against oppression, both personal and political, in order to claim the one true inalienable right: freedom!
It represents a quantum leap forward for the company, in both theatrical sophistication and emotional nuance.
Justin Hayford, Chicago Reader
Aggressive and adventurous…
Catey Sullivan, Nightlines
Director
Daniel Taube a proud member of The Dramatists Guild, Dan has spent the last 30 years teaching, directing, producing, acting and writing in Professional and Educational Theatre. Including directing two productions at Trap Door Theatre, Leonard Melfi's Birdbath and Dario Fo's Orgasmo Adulto Escapes from the Zoo. A graduate of New York University, he received his BFA in Acting from NYU's Tisch School of the Arts. Also a graduate of DePaul University, he received his MFA in Directing from DePaul University's The Theatre School. He was the recipient of the M.E.H. Lewis Scholarship at Chicago Dramatists in 2019 and became a Network Playwright there. As an emerging writer he has had readings produced by Chicago Dramatists Workshop, Play Readings with Friends, Act Your Page, Naked Angels Theatre Company and Equity Library Theatre of NY.