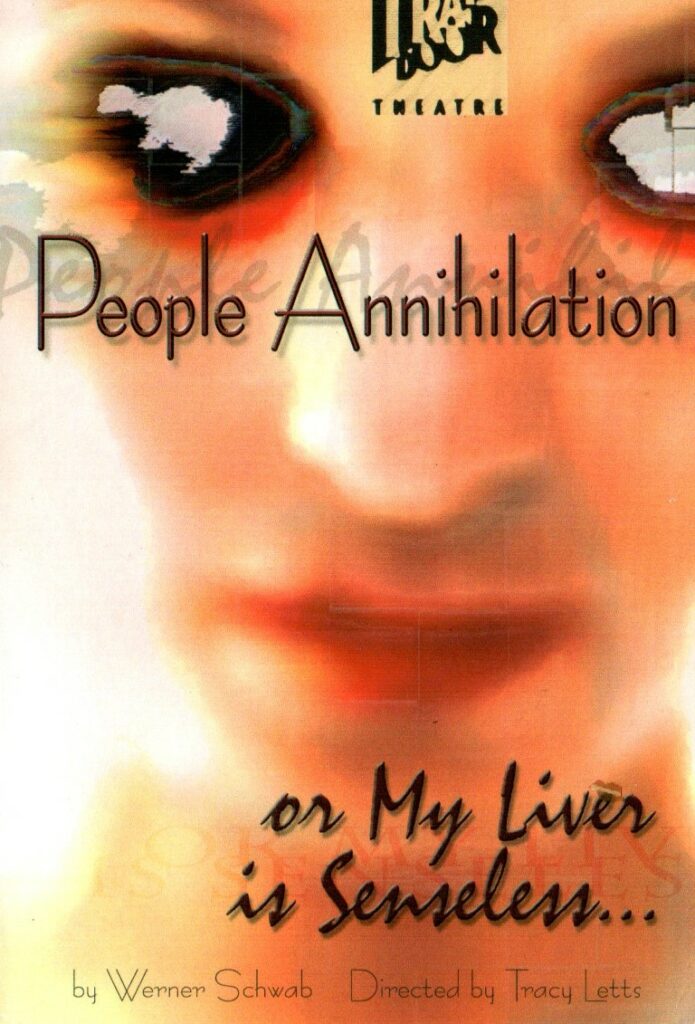 Cast: Marzena Bukowska, Marika Mashburn, Kim McKean, Beata Pilch, Doug Vickers, Wesley Walker and Nicole Wiesner.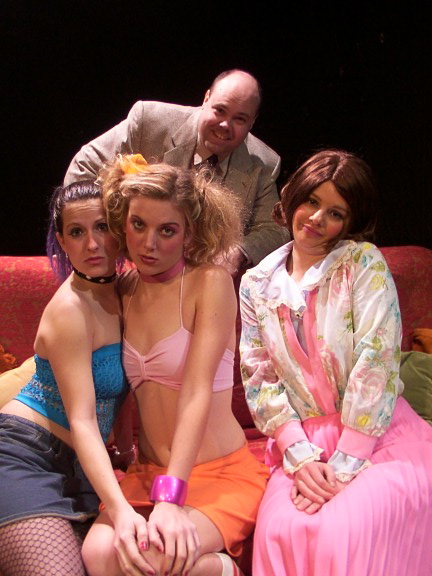 Playwright
Werner Schwab is an Austrian playwright and sculptor. Schwab was a heavy drinker who was said to have written his plays late at night while listening to loud music. His body was found on New Year's Day 1994. Schwab's first play Die Präsidentinnen (sometimes translates as First Ladies or Holy mothers), was produced at the Theater im Künstlerhaus in Vienna in 1990. Between then and his death four years later he wrote sixteen plays, eight of which were produced during his lifetime, making his career one of the briefest, most spectacular and most controversial in contemporary German-language theatre. Schwab's work is close to the grotesque genre. It extensively employed scatology and sex, with the peculiarity of exhibiting pulsions and taboos in a poetic framework. His plays are full of images of surreal violence and degradation, and are firmly grounded within a native Austrian tradition of Black comedy. Schwab conceived theater as anti-bourgeois.
Set Design: Merje Veski / Sound Design: Bob Rokos Costume Design: Jana Anderson / Lighting Design: Richard Norwood
people annihilation or my liver is senseless

Written by Werner Schwab
Translated by Michael Roloff
Directed by Tracy Letts
January 20 – March 19, 2005
People Annihilation is a blistering satire of class distinction. The residents of an apartment building fight a deadly battle for status in this blistering satire of class distinction and upward mobility.The "story" revolves around the hateful inhabi-tants of a Graz apartment building. Alcoholic painter Herrmann and his self-righteous Catholic mother, Mrs. Wurm, stew together in one flat, each fantasizing about ways the other should die. Mr. and Mrs. Kovacic try to maintain a facade of middle-class respectability, and the aging, aristocratic Mrs. Grollfeuer  humiliates and degrades her neighbors every chance she gets. The meager plot concerns the ways everyone bothers everyone else, leading to a mass murder.
Schwab's demented, savagely expressionist world.
John Beer, Newcitystage
Fiercely mad, no-holds-barred production…Tracy Letts has staged the production with the kind of raw and rowdy nihilism and hallucinatory lyricism that are right up his alley.
Hedy Weiss, Chicago Sun Times
People Annihilation cuts like a hacksaw straight into the id, unleashing furious but effective images. Like many of Trap Door's best shows, this one is a bracing, aggravating, potentially thrilling experience. HIGHLY RECOMMENDED.
Justin Hayford, Chicago Reader
Director
Tracy Letts is an American screenwriter, playwright, and actor best recognized for his contribution to the play 'August: Osage County' for which he received a Drama Desk Award, a Tony Award, and the 2008 Pulitzer Prize for Drama. He is also known for his role of Andrew Lockhart in the 3rd and the 4th seasons of Showtime's Homeland as well as for playing George in the Broadway revival of Who's Afraid of Virginia Woolf? Born to a college professor cum actor father and an author mother, Letts was raised in Durant, Oklahoma, in an atmosphere where creativity was encouraged and fostered. He graduated from Durant High School and briefly attended Southeastern Oklahoma State University. Inspired by his father, he decided to quit studies in order to pursue acting. He did a handful of odd jobs before moving to Chicago where he finally landed acting jobs. Beginning his career in theater, he eventually ventured into the television and film industries as well. He achieved much success as both a playwright and an actor.