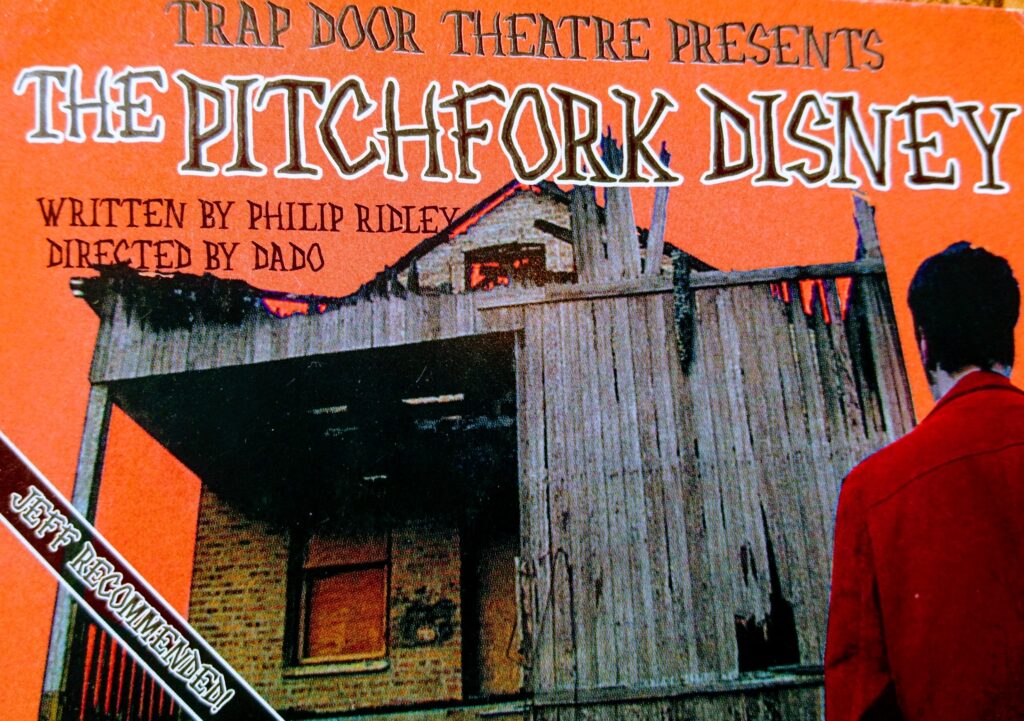 Cast: Mike Gilio, Eric Johnson, Tom Meier, and Shannon O' Neill.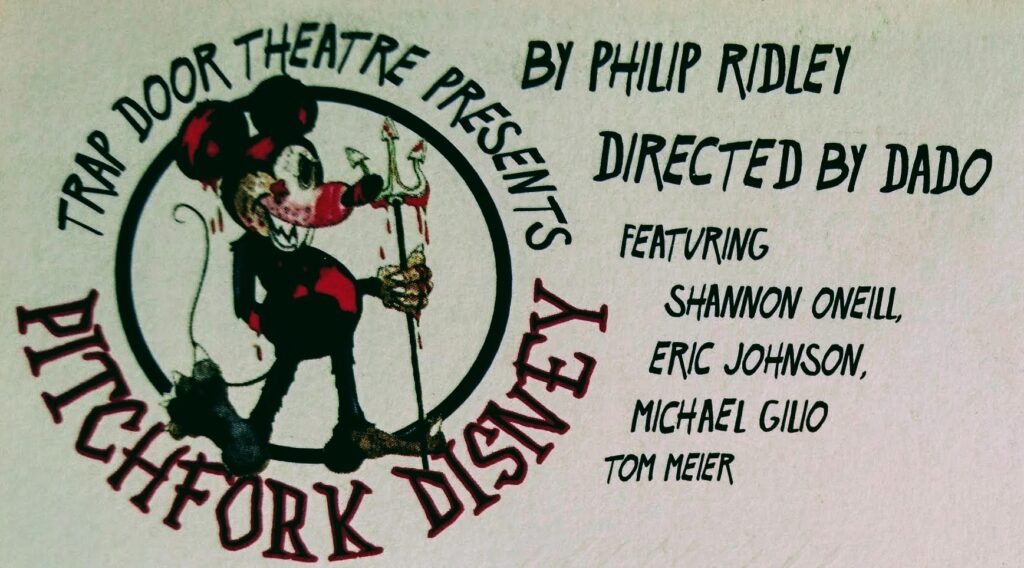 Playwright
Philip Ridley is a British painter, novelist, playwright, screenwriter, and director. He wrote the screenplay for the highly acclaimed The Krays, and his feature film The Reflecting Skin won eleven international awards. His first stage play is The Pitchfork Disney.
Director
Dado is a visual artist and theater practitioner in the Chicagoland area. She is interested in value perceptions and how they inform empathic systems. Dado is an ensemble member of A Red Orchid Theatre in Chicago. A lot of her work, both formal and experimental, happens at A Red Orchid. She has recently directed The Room by Harold Pinter, The Mutilated by Tennessee Williams, Simpatico by Sam Shepard, and Megacosm by Brett Neveu. Dado is a trained actor (University of Southern California, Los Angeles Theater Academy), a director and visual artist, (UChicago DOVA), as well as an educator. She has appeared in many theaters and on tv/film. She has also been a Maggio Fellow for directing, She has received a Jeff Citation as well as an After Dark Award. She teaches often at DePaul University and UIC.
Pitchfork Disney
Written by Philip Ridley
Directed by Dado
Opened May 2000


The nightmare lingers after the make-believe. Twins struggle to overcome the horrors of their abusive childhood by coming face to face with their fears.
Their ferocious portrayal of Riddley's dark, eerie script is riveting.
Jenn Goddu, The Chicago Reader
Stage Manager: Michael Quinn  / Lighting Design: Richard Norwood / Sound Design:  Bob Rokos / Set Design: Michael S. Pieper / Costume Design: Imma Curl / Graphic Design: Alex Present