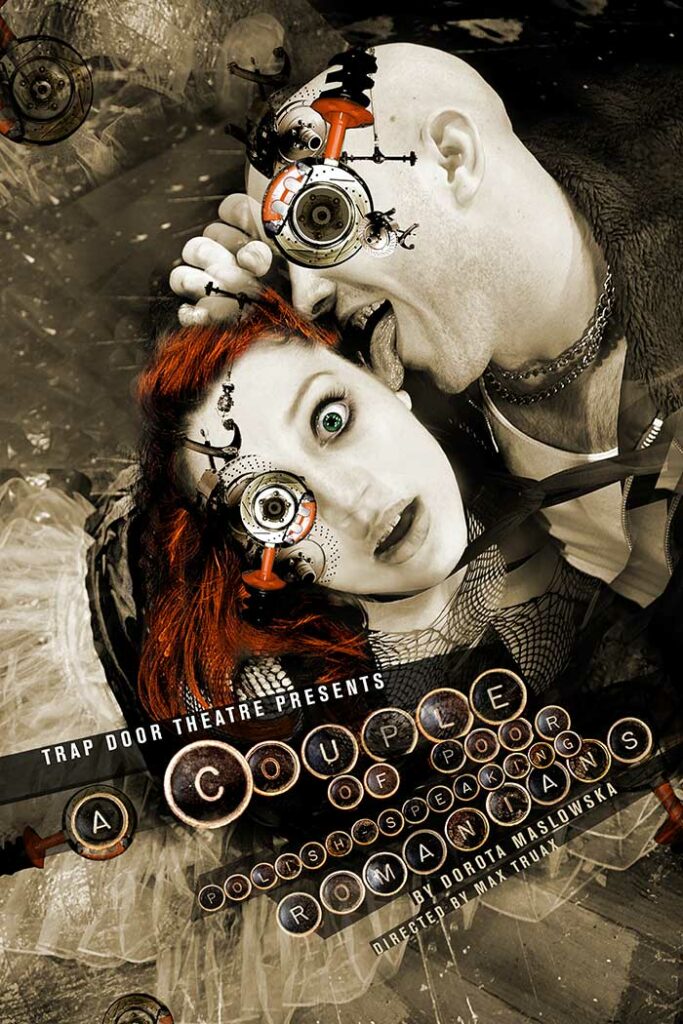 Cast: Tiffany Bedwell, Marzena Bukowska, Kevin Cox, Marco Garcia, Kinga Modjeska, and David Steiger.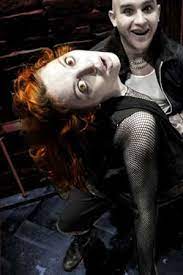 Playwright
Dorota Masłowska is a Polish writer and journalist. At 19, she wrote the internationally acclaimed, award-winning novel, Wojna polsko-ruska pod flagą biało-czerwoną (translated to English as either White and Red or Snow White and Russian Red) a depiction of unbalanced, sexually aggressive, amphetamine-scarred youth both feted for its originality and condemned for its brutal vulgarity. A notable example of post-modernist literature, her book became a best-seller in Poland and was almost immediately translated into several languages, including French, German, Spanish, Italian, Dutch, Russian, English, Hungarian and Czech. Her second novel is Paw królowej (The Queen's Peacock). At 24 she wrote her first play, A Couple of Poor, Polish-Speaking Romanians. The play ran for 2 years in Warsaw, before being produced by the Soho Theatre in London; this is its U.S. premiere.
Lighting Design: Richard Norwood / Costume Design: Beata Pilch / Set Design: Ewelina Dobiesz / Video Design: Aaron Covich / Sound Design: Aaron DeYoung / Hair and Makeup Design: Zsofi Otvos / Graphic Design & Photos: Michal Janicki
A Couple of Poor, Polish-Speaking Romanians
Written by Dorota Masłowska
Translated by Lisa Goldman and Paul Sirett
Directed by Max Truax
May – June 2009
A Couple of Poor, Polish-Speaking Romanians is a hilarious and scathing critique of the relationship between class stratification and national identity. High on drugs, two young Poles set off on a road trip, holding up passing motorists and pretending to be a couple of poor, Polish-speaking Romanians. Told in part from their perspective and that of their xenophobic victims, what exactly happened on their two-day journey is as uncertain as the duo's true identities. Having assumed the guise of poverty-stricken aliens, the pair become the victims of their own fiction as they emerge from their drug high into a cold and uncooperative reality.
FOUR STARS!
Christopher Piatt, TimeOut Chicago
Gripping! Full-frontal Nihilism!
Kerry Reid, Chicago Tribune
Challenging but breathtaking expressionist theater… a gorgeous and off-balanced abstract piece about identity, class and xenophobia. Truly inspired performances from the entire cast.
Monica Westin, New City 
Well-done contemporary distillation of existential angst, spiritual malaise and vague threat.
Jonathan Abarbanel, Windy City Media Group
First-rate ensemble acting and striking minimalist, multimedia design. Highly recommended!
Albert Williams, Chicago Reader
The ensemble is amazing.
Venus Zarris, Chicago Stage Review
Director
Max Truax has been a Resident Director at Trap Door since 2008. For Trap Door, he has directed six critically acclaimed productions, including an operatic interpretation of Heiner Muller's Hamletmachine with original music by long-time collaborator Jonathan Guillen. Max also directed Trap Door's production of A Couple of Poor Polish-Speaking Romanians at the Fun Underground Festival in Arad, Romania and at the Bagatela Theatre in Krakow, Poland. Max served as the Artistic Director of Oracle Productions from 2011 to 2016, where he directed several shows, including No Beast So Fierce, The Mother, Woyzeck, The Ghost Sonata, and Termen Vox Machina. His production of The Mother received 7 Jeff Awards, including awards for Best Production, Best Adaptation, and Best Ensemble. In addition to Chicago, Max has directed for multiple stages in Los Angeles and at the Krannert Center at the University of Illinois Urbana-Champaign. Max studied visual art, performance art, and choreography at Oberlin College, where he founded the site-specific performance company \twelv\ and devised the multi-venue opera BEING NOT NOTHING. Max received his MFA in theatre directing from California Institute of the Arts, where he studied with Travis Preston, Suzan-Lori Parks, and Kevin Kulke. Max currently serves as Artistic Director for Red Tape Theatre, where he has directed Round Heads and Pointed Heads, Yerma, and A Hedda Gabler.