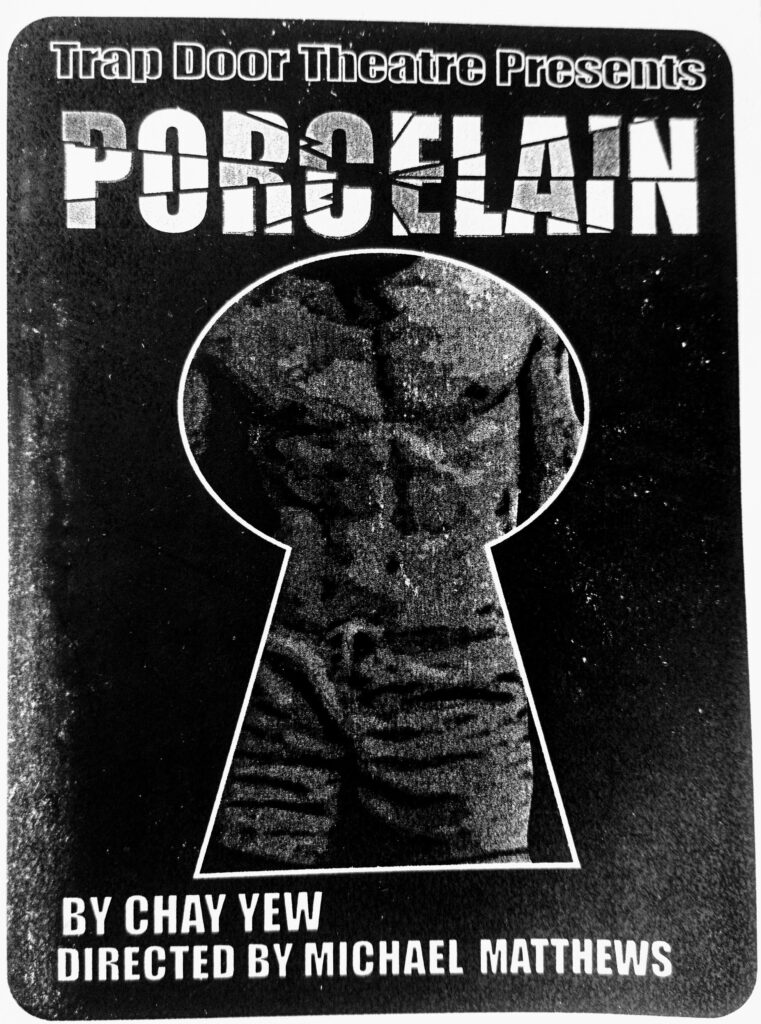 Cast: Sean Acquino, Derek Brummet, Jeff Grafton, Tim Hanna, and Culley Orion.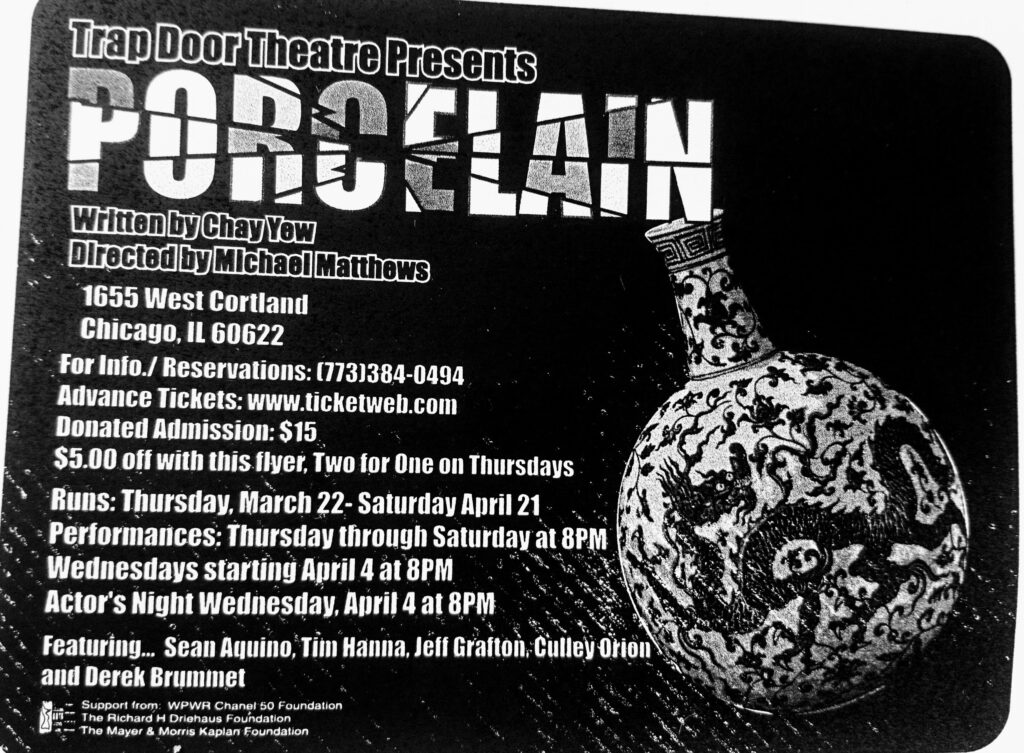 Playwright
Chay Yew began his playwriting career in his native Singapore. His earliest play, As If He Hears, was first banned by the Singapore government, and then, after some revision, produced in 1989. Yew then moved to Boston, where he worked in television production and writing, including the New England cult success Nightshift. Porcelain, the first play in Chay Yew's trilogy of chamber plays about the gay Asian experience, was commissioned by the Mu-Lan Theatre Company in London in 1992 and was successful enough to be transferred to the Royal Court Theatre. It earned its playwright the London Fringe Award for Best Playwright in 1993. Since then it has been produced all over the United States. The second play in the trilogy, A Language of their Own, received its premiere at the New York Public Theatre in April 1995. Half Lives, the third play, has been commissioned by the East West Players in Los Angeles, which plans to mount the entire trilogy. He became the Artistic Director of Victory Gardens Theatre.
Porcelain

Written by Chay Yew
Directed by Michael Matthews
March 22 – April 21, 2001


Joseph Jefferson Award for "Best Ensemble"
A young Asian man's inner journey where he confronts the truth of the murder he committed.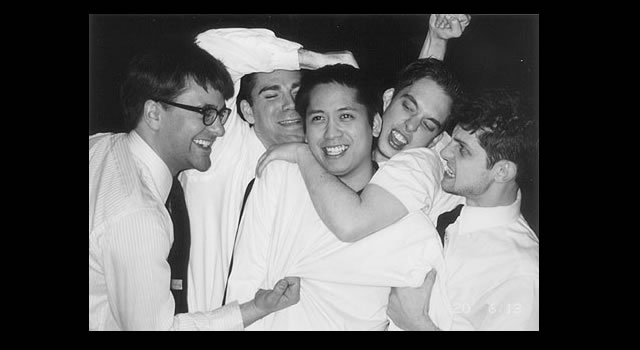 Giving Yew's fluid, graphic script the passion and precision it requires, Michael Matthews makes Porcelain a stylized tour de force.
Lawrence Bommer, The Chicago Reader
Director
Michael Matthews has performed with National Shakespeare, NY, La Jolla Playhouse, CA, and Columbia College, where he earned his BA in acting and directing. His directing credits include the Jeff Nominated For Colored Girls who Have Considered Suicide with The Journeymen Theatre Company, which was honored with Black Theatre Alliance and After Dark Awards. He assistant-directed Long Days Journey Into Night at Victory Gardens, which starred John Mahoney and was directed by Sheldon Patinkin.
Stage Manager: Katie Spryszak / Lighting Design: A. Cameron Zetty / Set Design: Michael Pieper, Michael Matthews / Graphic Design: Alex Present / Costume Design: Beata Pilch / Dialect Coach: Susan Philpot