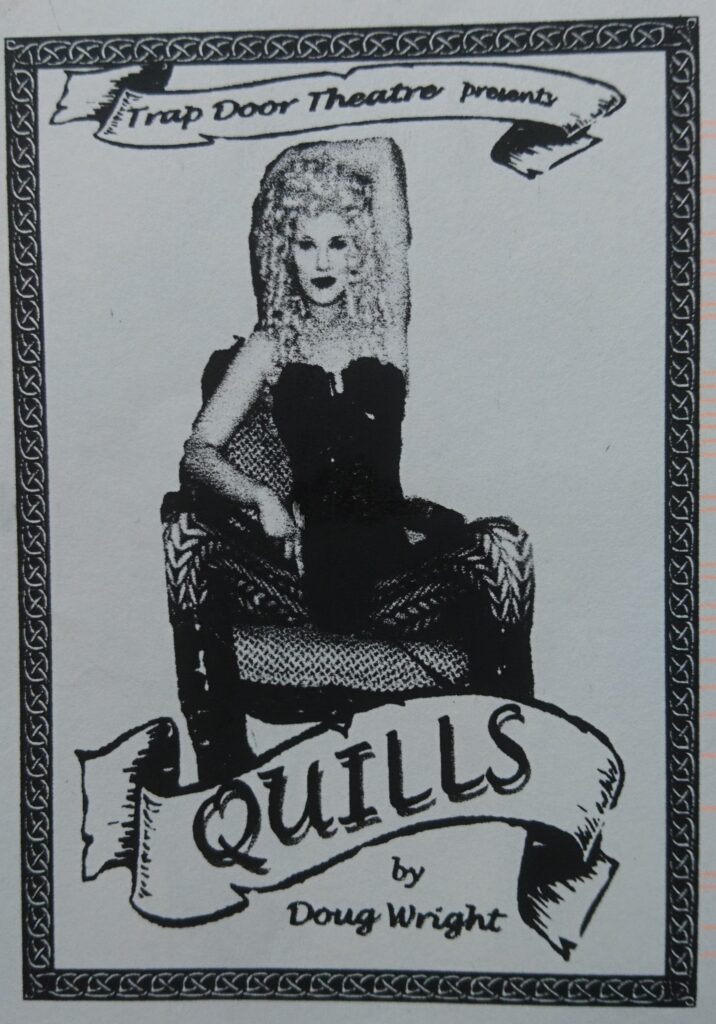 Cast: Beata Pilch, Sean Marlow, Wesley Walker, John Gray, Nicole Wiesner and Michael McEvoy.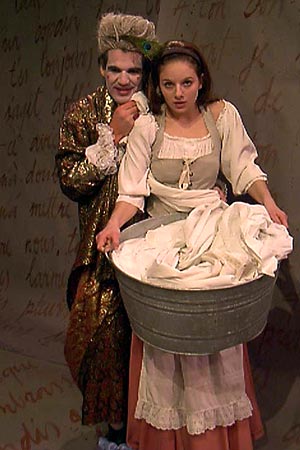 Playwright
Doug Wright is an American playwright, screenwriter, and librettist. He is best known for his pulitzer prize winning play I Am My Own Wife. He has written such plays as The Stonewater Rapture, Interrogating the Nude, Dinosaurs, and the musical Buzzsaw Berkley.
Stage Manager: Paul Lopez / Lighting Design: Richard Norwood / Set Design: Merje Veski / Set Design Consultant: Joey Wade / Costume Design: Beata Pilch, Imma Curl, Sean Marlow / Sound Operator: Jay Jones
Quills

Written by Doug Wright
Directed by Beata Pilch
January 17 – March 9, 2002

Doug Wright's world-renowned play Quills explores the Marquis de Sade's heroic efforts to continue writing his infamous diatribes against church and state when the Chareton asylum masters confiscate his quills, parchments, and eventually, limbs. A must-see masterpiece!
The most visually interesting and creative show in quite some time…Intense, lively, fast-paced and never dull."
Chris Jones, The Chicago Tribune
Marvelous Work….Highly Recommended
Brian Nemtusak, The Chicago Reader
Director
Beata Pilch founded Trap Door Theatre in 1994. Originally from Chicago, she holds a BFA in Acting from the United States International University in San Diego and a MFA in Acting from California Institute of the Arts in Valencia, CA. She had the honor to graduate as a magna cum laude from both universities and was later awarded the Prestigious Alumni award from CalArts. Pilch found Chicago's Trap Door Theatre in 1994 and still presides as its Artistic Director. She has directed and performed in over 80 Trap Door productions and has toured abroad annually with the company to France, Romania, Hungary, Poland and was the first US theatre company ever to perform in the Republic of Moldova. In 2015, Beata created a sister company, Trap Door International, which produces out of Barcelona, Spain.