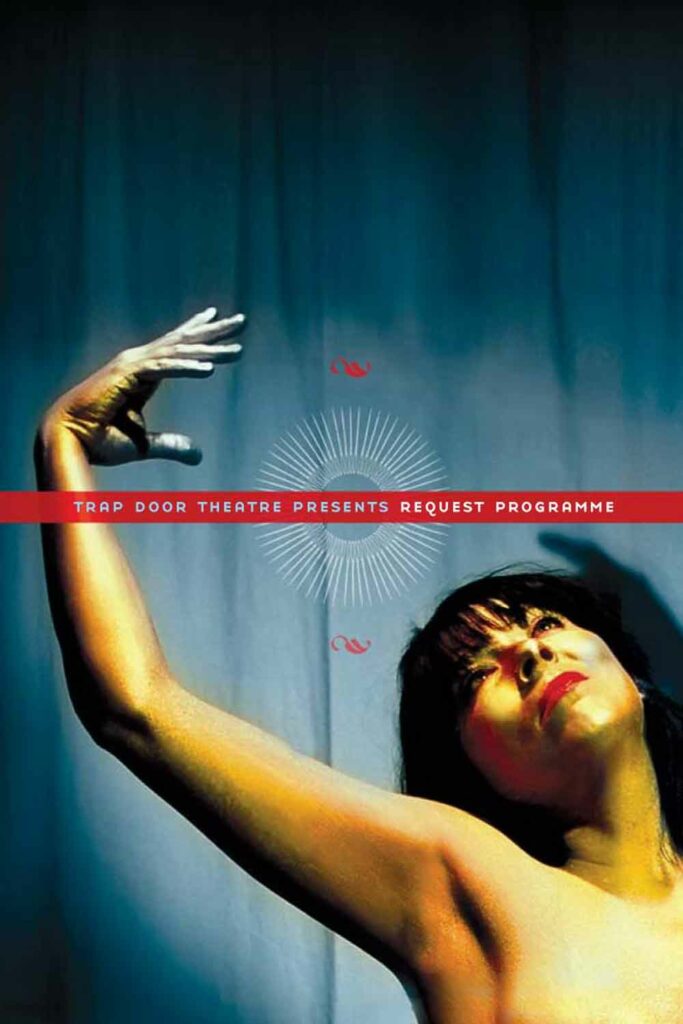 Playwright
Franz Xaver Kroetz is a German playwright, director, and actor. He wrote such plays as Game Crossing, Stubborn, Stallerhof, and Working at Home. After joining and then leaving the Communist Party, he wrote the plays The Nest, Through the Leaves, and Mensch Mier.
Set Design: AJSKinney Freelance Artists, A. Joy Shoemaker, & Billy Kinney / Sound Design: Bob Rokos / Costume Design: Beata Pilch / Lighting Design: Richard Norwood / Graphic Design: Michal Janicki
Request Programme
Written by Franz Xaver Kroetz
Translated by Katharina Hehn
Directed by Beata Pilch
June 22 – July 29, 2006
An extraordinarily private look into the life of one woman who in the course of an hour makes a decision that changes her life forever.
Winner of "Best Theatre Set of the Decade" by NewCity
Winner of "Best Performance" by Carolyn Shoemaker and "Best Production" in Performink's "End of Year Round-Up" for 2006.
it's the deadening sameness of her routine that gives the action poignancy
Justin Hayford, Chicago Reader
Director
Beata Pilch founded Trap Door Theatre in 1994. Originally from Chicago, she holds a BFA in Acting from the United States International University in San Diego and a MFA in Acting from California Institute of the Arts in Valencia, CA. She had the honor to graduate as a magna cum laude from both universities and was later awarded the Prestigious Alumni award from CalArts. Pilch found Chicago's Trap Door Theatre in 1994 and still presides as its Artistic Director. She has directed and performed in over 80 Trap Door productions and has toured abroad annually with the company to France, Romania, Hungary, Poland and was the first US theatre company ever to perform in the Republic of Moldova. In 2015, Beata created a sister company, Trap Door International, which produces out of Barcelona, Spain.