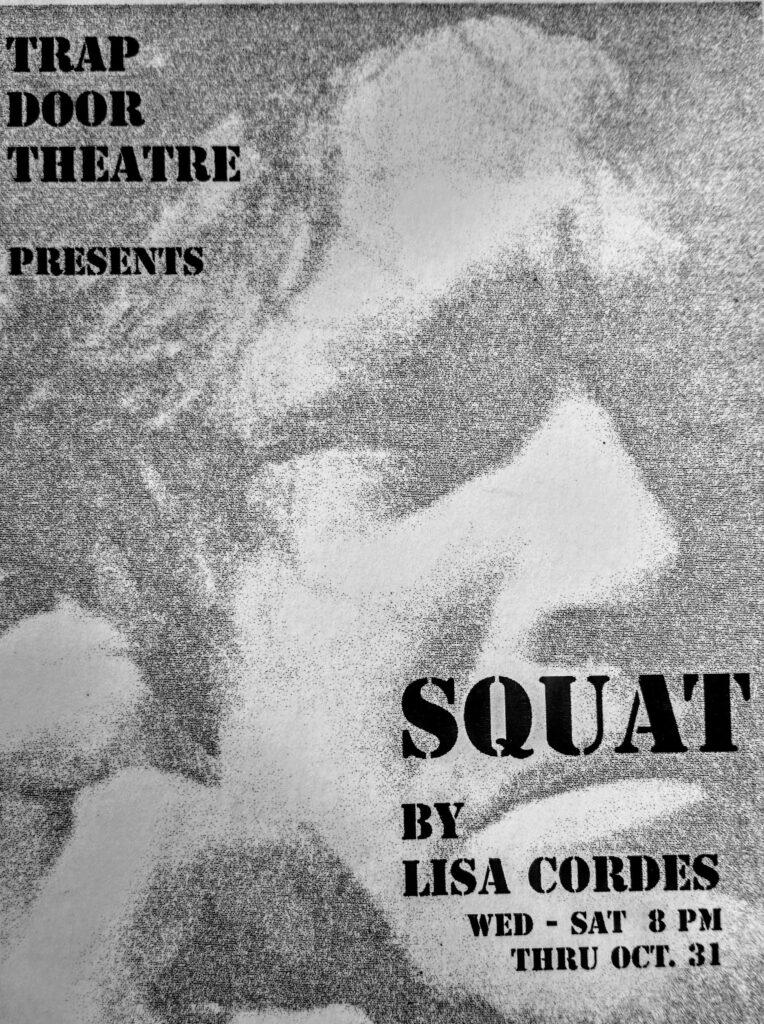 Cast: Pat Anderson, Mary Ann de la Cruz, David Divita, John Gray, Alfred Kemp, Jennifer Ostrega, Sam Poretta and Bob Rokos.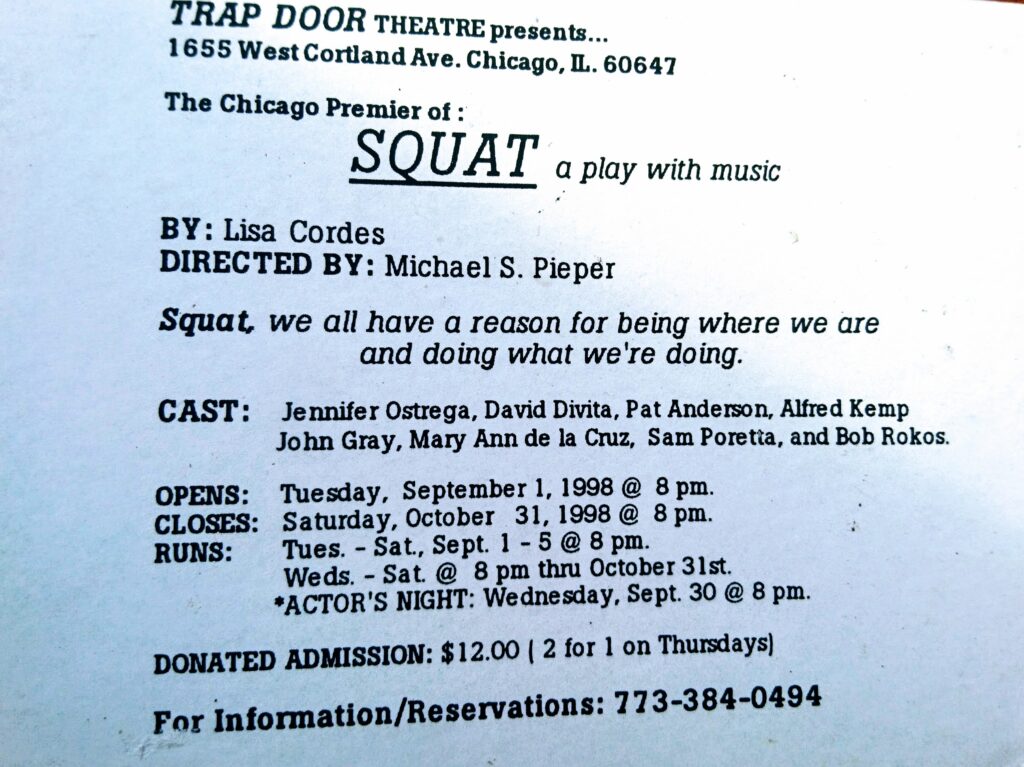 Playwright
Lisa Cordes is an American playwright, director, educator, and administrator. She has written such plays as Postcard from Los Alamos, Scaryman, Squat, and has created adaptation of two Laura Ingalls books. Cordes has founded two performance companies: Eyes Wide Open and Big Fragile Stage. Her interest in community-based theater led her to create The Bus Event, a performance series at a city bus stop involving over 60 artists and musicians.
Squat, a Play with Music

Written by Lisa Cordes
Directed by Michael S. Pieper
September 1, – October 31, 1998

Set in some unnamed urban metropolis, Cordes' play takes place in an abandoned squat occupied by a crowd of diverse social misfits.
Squat does more than put a face on the homeless. It also gives them hearts and souls.
Lucia Mauro, Chicago Sun-Times
Director
Michael S. Pieper has been developing and teaching his method of acting in the Midwest and west coast since 1988. Michael headed up the Acting Program at the Second City Training Center for the last 22 years. He received his Masters of Fine Arts in Directing from the United States International University of San Diego where he also was on the faculty for eight years. He was the Artistic Director of the North Coast Conservatory Theatre in San Diego, the Resident Director/Artistic Associate at the Trap Door Theatre and Artistic Director of the Boxer Rebellion Theatre, both in Chicago. Michael has directed over 98 productions and acted in over 40 productions.
Lighting Design: Richard Norwood / Set Design: Michael S. Pieper / Costume Design: Beata Pilch / Graphic Design: Alex Present / Fight Choreography: Danny Robles / Sound Design: Bob Rokos / Lyrics: Lisa Cordes