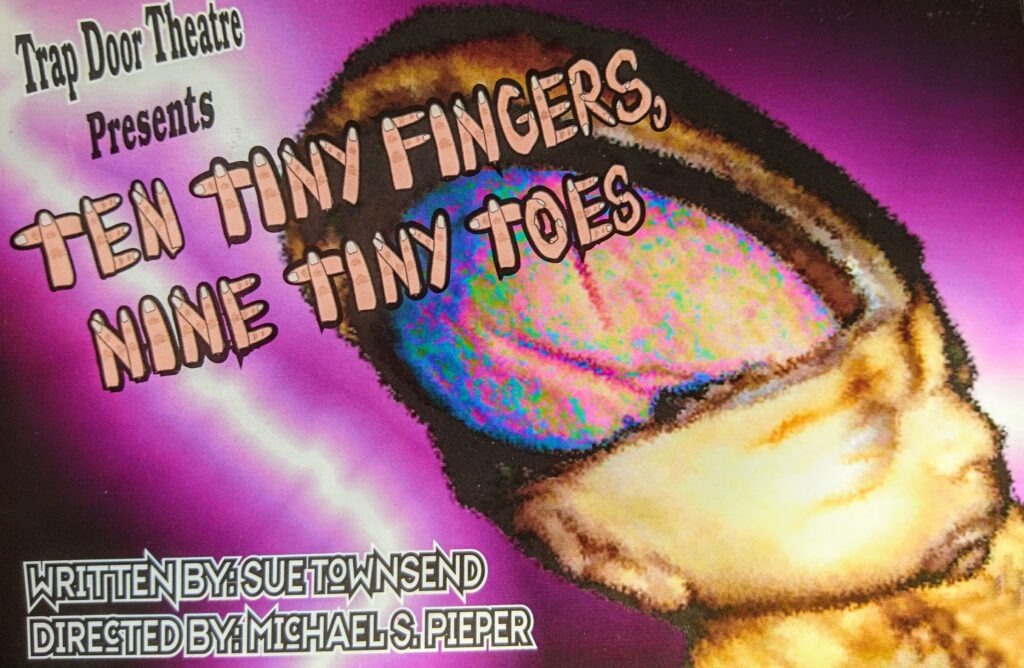 Cast: Drew Affeld, Dana Cruz, John Gray, Troy Lindsey, Michael McEvoy, Shannon O'Neill, Beata Pilch, and Nicole Wiesner.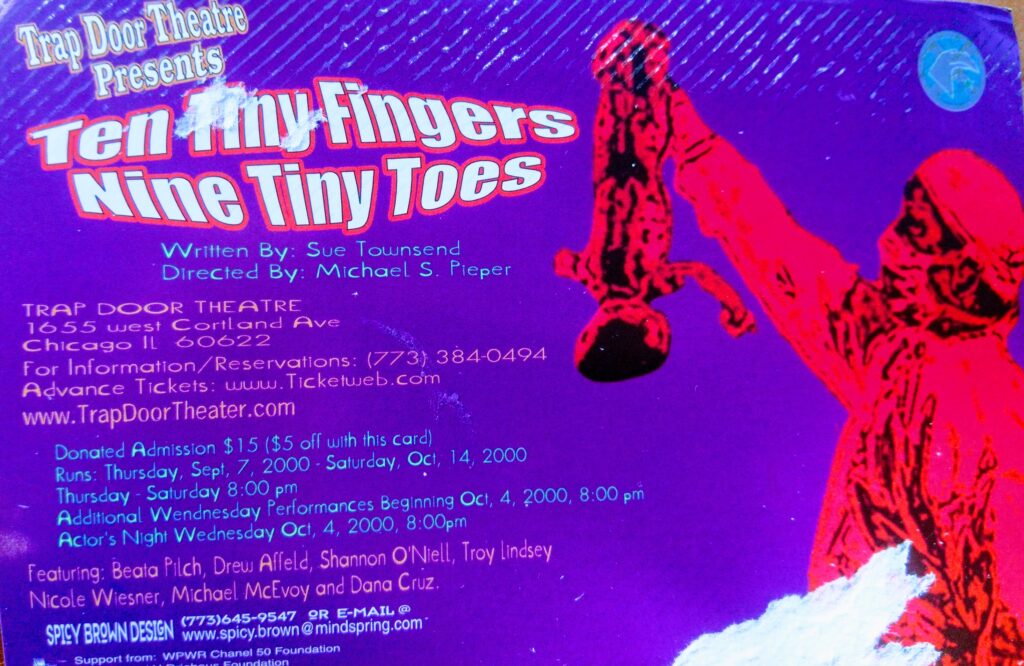 Playwright
Jeffrey M. Jones is an American playwright and author. He has most recently written J.P. Morgan Saves the Nation, a site specific musical. He has also written a series of plays called Crazy Plays, Puss-in-Boots, The Confessions of a Dopefiend, 70 Scenes of Halloween, Nightcoil, and The Fortress of Solitude.
Stage Managers: Dawn Swick & Jason DeLange / Lighting Design: Richard Norwood / Set Design: Michael S. Pieper / Costume Design: Beata Pilch & Imma Curl / Graphic Design: Alex Present / Fight Choreography: Danny Robles
Ten Tiny Fingers, Nine Tiny Toes

Written by Sue Townsend
Directed by Michael S. Pieper
September 7 – October 14, 2000
Set in the future where the class system is numbered from one to five and only the upper classes are allowed to breed. Ten Tiny Fingers, Nine Tiny Toes is about the births of a perfect but illegal class five baby, and an imperfect government baby bought by a class three mother and exterminated at birth because of her nine toes.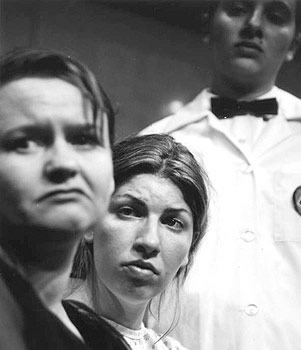 Mammoth efforts by Pieper's excellent cast.
Nick Green, The Chicago Reader
Director
Michael S. Pieper has been developing and teaching his method of acting in the Midwest and west coast since 1988. Michael headed up the Acting Program at the Second City Training Center for the last 22 years. He received his Masters of Fine Arts in Directing from the United States International University of San Diego where he also was on the faculty for eight years. He was the Artistic Director of the North Coast Conservatory Theatre in San Diego, the Resident Director/Artistic Associate at the Trap Door Theatre and Artistic Director of the Boxer Rebellion Theatre, both in Chicago. Michael has directed over 98 productions and acted in over 40 productions.