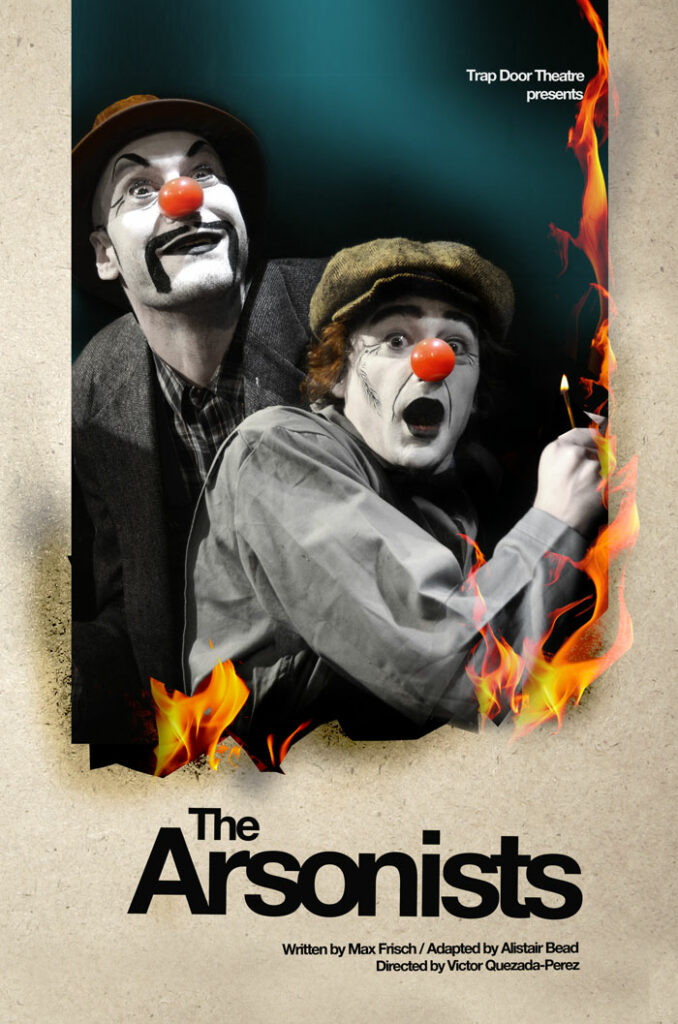 Cast: Antonio Brunetti, Gary Damico, Michael Doonan, Noah Durham, Skye Fort, Roy Gonzalez, John Kahara, Meredith Miller, Tiffany Bedwell, David Steiger, and Bob Wilson.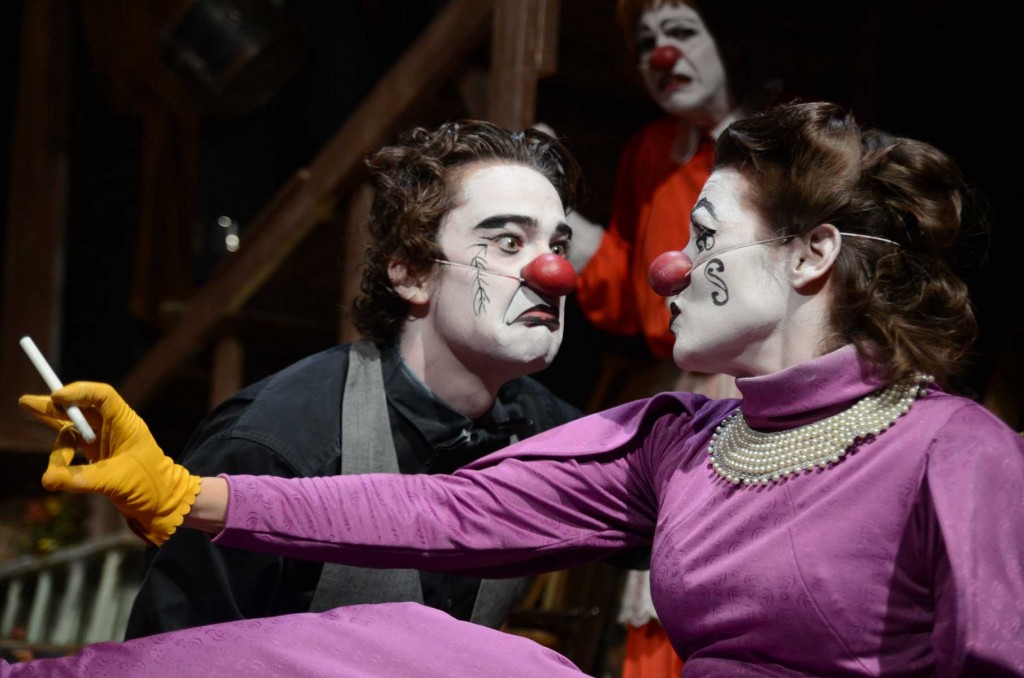 Playwright
Max Frisch is one of the most renowned and influential Swiss playwrights of the twentieth century. He was born in Zurich in 1911 and from a young age he began to write plays. He enrolled at the University of Zurich in 1930 to study German Literature and Art History. However, due to the sudden death of his father, he had to leave his studies and work as a journalist. He eventually returned to the University in 1936 to study architecture. In 1943 he published his first novel Die Schwierigen and throughout the Second World War he served in the Swiss Army. In his creative works Frisch paid particular attention to issues relating to problems of human identity, individuality, responsibility, morality and political commitment. His use of irony is a significant feature of his post-war publications. Frisch was awarded the Neustadt International Prize for Literature in 1986.
.
Set Design: Mike Mroch / Lighting Design: Richard Norwood / Costume Design: Tonette Navarro / Sound Design: Osvaldo Calo & Victor Quezada-Perez / Stage Manager: Allison Raynes / Assistant to Director: Severine Savigny / Make-up Design: Zsofia Otvos / Specialty Props: Meredith Miller / Graphic Design: Michal Janicki / Dramaturg: Milan Pribisic
The Arsonists
Written by Max Frisch
Translated by Alistair Beaton
Directed by Victor Quezada-Perez
Guest Director from Paris, France
October 11 – December 1, 2012
Presented with support from the Cultural Services of the French Consulate in Chicago, The Swiss Benevolent Society of Chicago, The Chicago Saints, and Cie Umbral Theatre.
A study of a tepid society that refuses to question obvious exploitation, Max Frisch's The Arsonists introduces mild-mannered Mr. Biederman, who, emotionally castrated by his bourgeois guilt allows two smooth-talking arsonists to burn his house to the ground. Parisian clowning master, director and founder of Cie Umbral Theatre in Paris, Victor Quezada-Perez uses stylistic clowning and a live band of firemen to re-envision Frisch's parable about accommodating the very thing that will destroy you.
But what Quezada-Perez's physically rich production provides is a fun-house mirror….The ensemble provides stellar work throughout.
Kerry Reid, The Chicago Tribune
This is what Trap Door consistently has to offer; something that you have never seen that takes you to places where you never dared to dream.
Venus Zarris, Chicago Stage Review
Recommended!!!
NewCity and ChicagoCritic.com
Director
Victor Quezada-Perez is the founder and artistic director of the theatre company Cie Umbral located in Paris, France. Cie Umbral, meaning "threshold" or "dawn" in Spanish, began in 1998 with the goal to bring together and promote the work of artists through circus and clowning. As is characteristic of the company, every production embraces the physical gesture and practice of European clowning technique. Quezada-Perez has received critical acclaim for his work over the years at the prestigious Avignon Festival (in 2010 for his staging of Matei Visniec's Old Clown Wanted). His focus on contemporary literature has lead to working with such living writers as Matei Visniec, Jose Triana, and Luis Speulveda, and his invention of "la mise en clown" style of theatre. His commitment to ensemble creation, a skill pertinent to the craft of clowning, is also seen is his active participation as a company performer. In addition to directing most of their work, he has performed in fifteen productions, as well as other various projects throughout France. An accomplished musician, his company regularly integrates music into their productions. Quezada-Perez has a Master's Degree in History and Political Science and is a classically trained pianist. The son of Chilean political exiles, he has a deep understanding of violence in government and rebellion and a personal mission to combat totalitarianism through poetry and art.